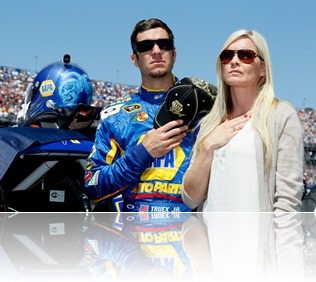 This pretty lady is Sherry Pollex and she is the girlfriend of NASCAR race car driver Martin Tuex  Jr.. want to know more about her? Check her story below..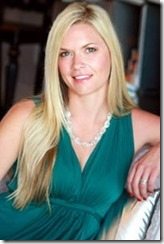 32-year-old Martin Truex Jr from Trenton, NJ has been dating pretty Sherry Pollex for a couple f years now, Ms. Pollex  a resident of North Carolina owns a women's designer boutique where the ladies can find every clothing item made in denim, the store located in Mooresville, North Caroline is called Lavendar Boutique.
31-year-old Sherry Pollex from Michigan is one of the two daughter PPC Racing's owner Greg Pollex and his wife Julia Pollex had, Sherry sister is Jill Pollex.
Sherry Pollex holds a degree in Sports Marketing from Florida State University, she worked at NASCAR as a public relations representative and was during this time that she met Martin Truex Jr.
These days Sherry is highly involved in Martin's foundation, in 2009 she came up with the idea of creating a fashion event called Catwalk for a Cause created to raise money to help children with cancer, the event was sponsored by Toyota this years and raised close to $100.000
Follow Sherry Pollex on Twitter here