Marion Jolles Grosjean
This stunning gal is Marion Jolles Grosjean! She is the lovely and drop-dead gorgeous wife of Swiss/French Formula One driver Romain Grosjean, member of team Hass-Ferrari since 2016.
Romain's contract with Haas-Ferrari ends after the 2020 season ends, luckily he has the opportunity to see that; we meant that after Grosjean survived a dramatic crash during the Bahrain Grand Prix, where his car broke in two after hitting a wall on his first lap and burst into flames, it was a miracle indeed he walked out of that with minor burns on his hands and ankles.
"Romain has some minor burns on his hands and ankles but otherwise he is ok. He is with the doctors just now."
Formula 3
Romain Grosjean started his professional career with Formula 3, his first race with Signature-Plus came at the 2005 Macau Grand Prix.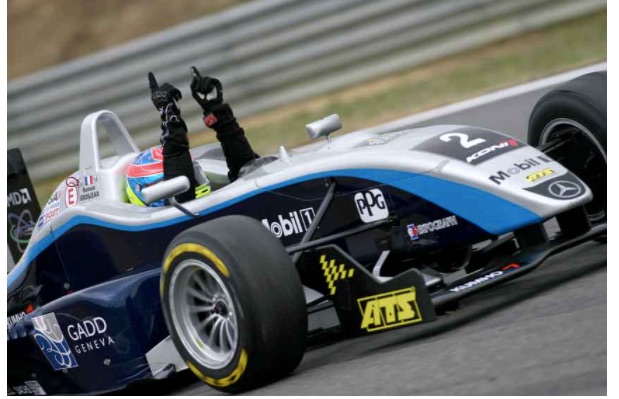 Pin
Joined ASM Team in 2007; took a pole position at the Masters of Formula 3, however, he stalled at the start and finished 14th.
GP2 Series
Romain moved to the GP2 Series in 2008, and race with the Art Grand Prix Team winning races at the GP2 Asia Series along with teammate Stephen Jelley. Arts left him out of the team that same year, after Pastor Maldonado and Nico Hulkenberg joined the team.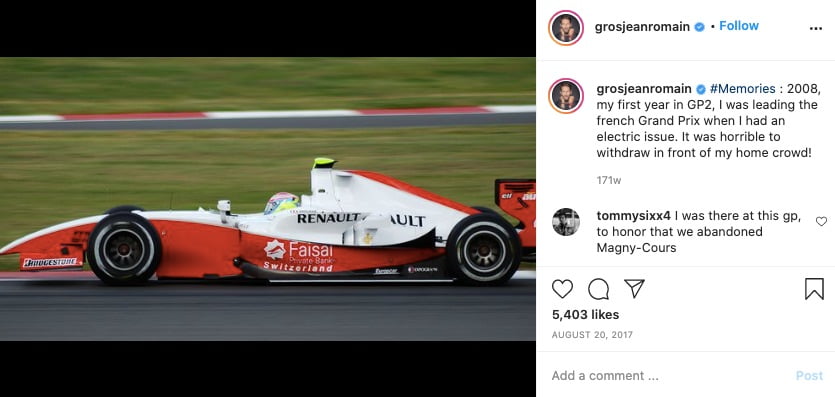 Pin
He subsequently joined Alejandro Agad's racing team Barwa Addax, the team originally founded by Adrian Campos in 1998. Romaine finished the season in fourth place in the championship standings.
Formula 1
He replaced Nelson Piquet for Renault as a test driver; made his F1 debut at the 2008 World Series on June 7, 2008.
After a short second stint with Auto GP and Sportscars, Grosjean returned to Formula One, with Lotus Renault GP team in 2011.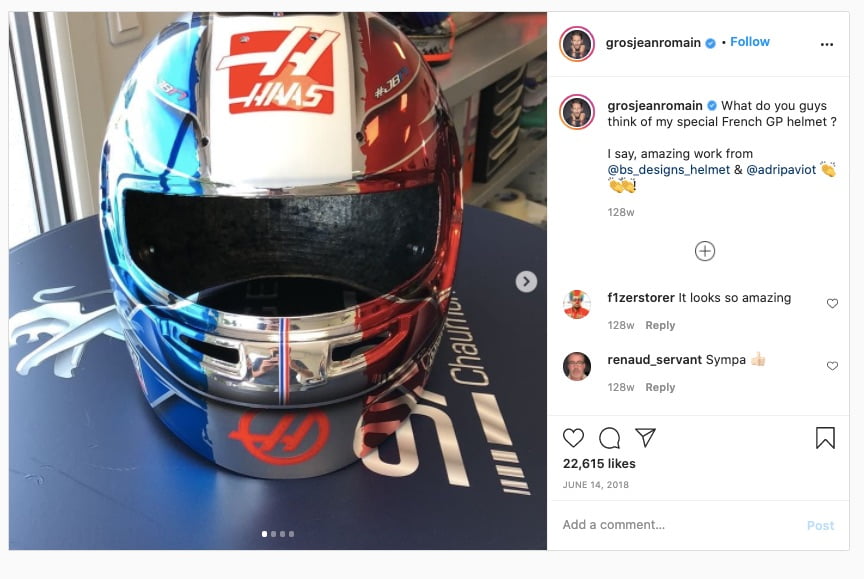 Pin
He set the second-fastest time at the Australian Grand Prix in 2012; finished third at the 2012 Bahrain Grand Prix.
Romain joined Haas F1 team on September 29, 2015, with Mexican driver Esteban Gutierrez as his partner.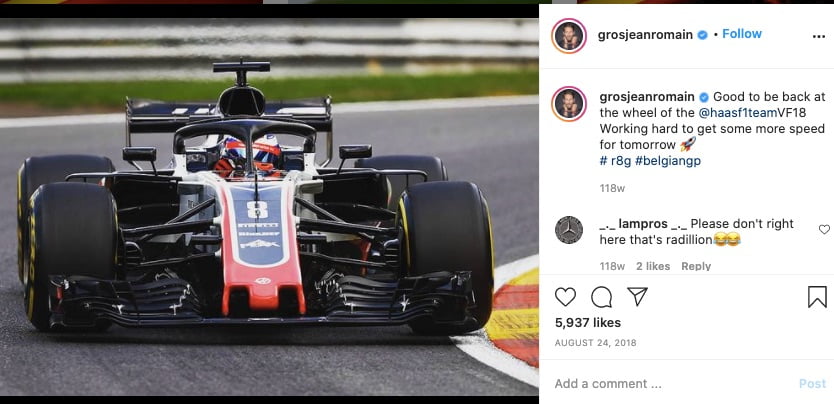 Pin
His first race was the Australian Grand Prix, where he finished sixth, giving his teams its first points. In May 2017, Romain Grosjean replace Jenson Button as one of the directors of the GPDA.
Who is Romain Grosjean's Wife Marion Jolles Grosjean?
Marion Jolles Grosjean is no stranger, she is a  well-known journalist and television presenter who has been working for TF1 since 2015.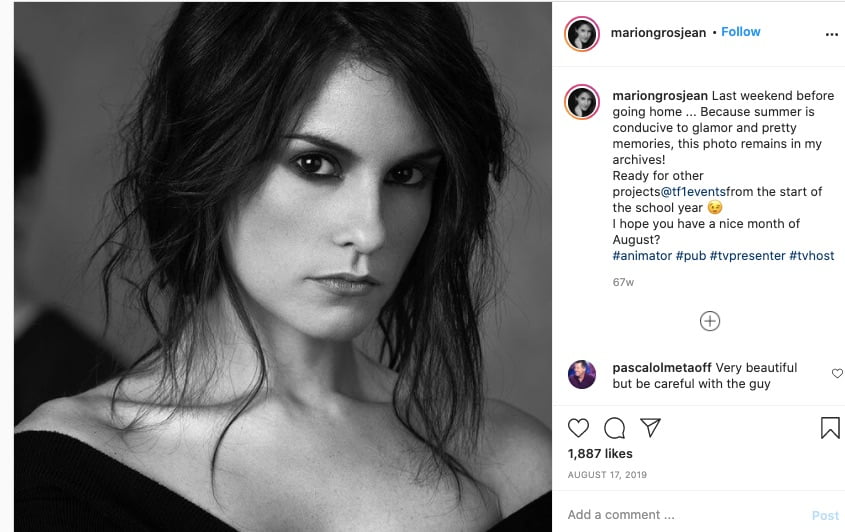 Pin
Marion Jolles Grosjean was born on December 8, 21981, in Saint-Etienne in Loire, France. She found a passion for journalism at an early age, after high school, she moved to Paris where she obtained her DESS (special degree) in bilingual journalism (English and French).
Marion studied in Canada for six months before she landed her first job at Eurosport channel; subsequently hosted La bonne conduite, the short road safety program for TF1.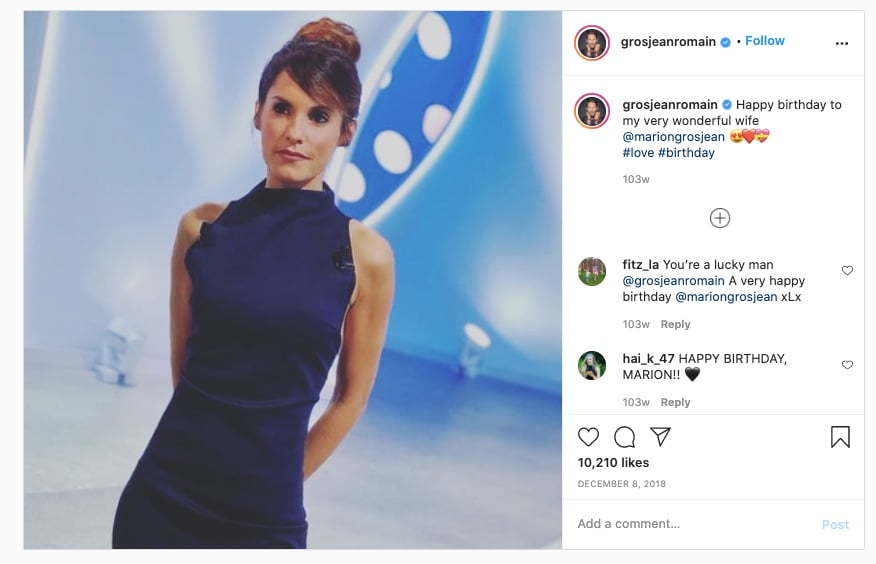 Pin
In March 2009, became the co-host along with Denis Briogniart of Formula's One program called à la Une.
In September 2009, hosted TF1's Confessions intimes; she co-hosted  L'Affiche du jour and the 2010 FIFA World Cup in South Africa with Christian Jeanpierre and Arsene Wagner.
In March 2012, reunited with Denis Brogniart for TF1's new show Automoto and has been hosting Loto and EuroMillions since 2014.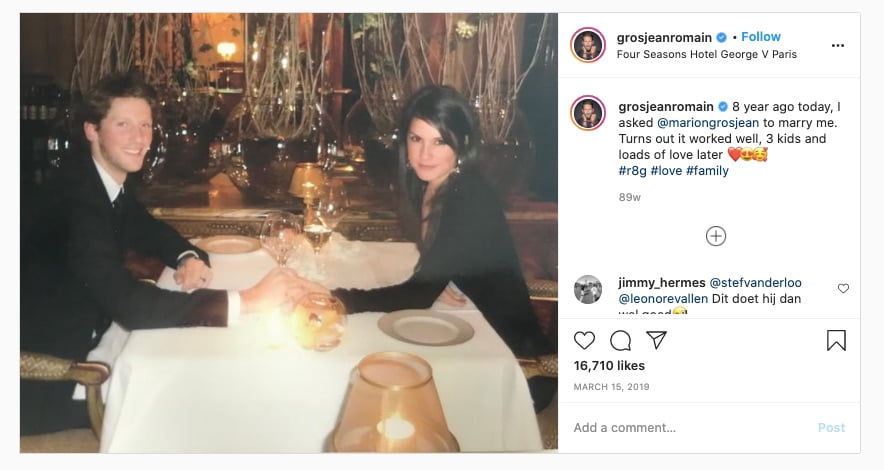 Pin
Marion and Romain started dating in 2008; he asked her to be his wife at the Four Seasons Hotel George V in Paris on March 15, 2011.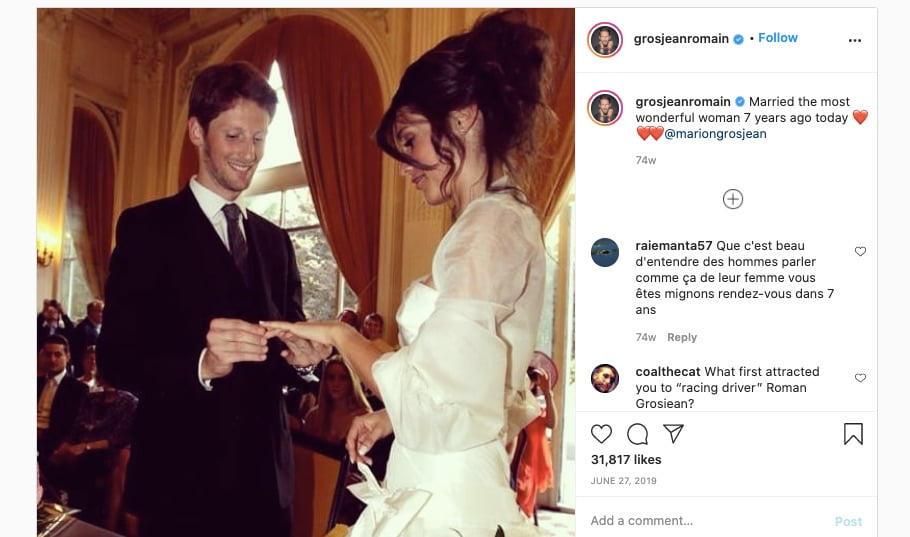 Pin
They eventually tied the knot on June 27, 2012, at the Majestic Hotel in Chamoix-Mont Blanc in Haute-Savoie, France.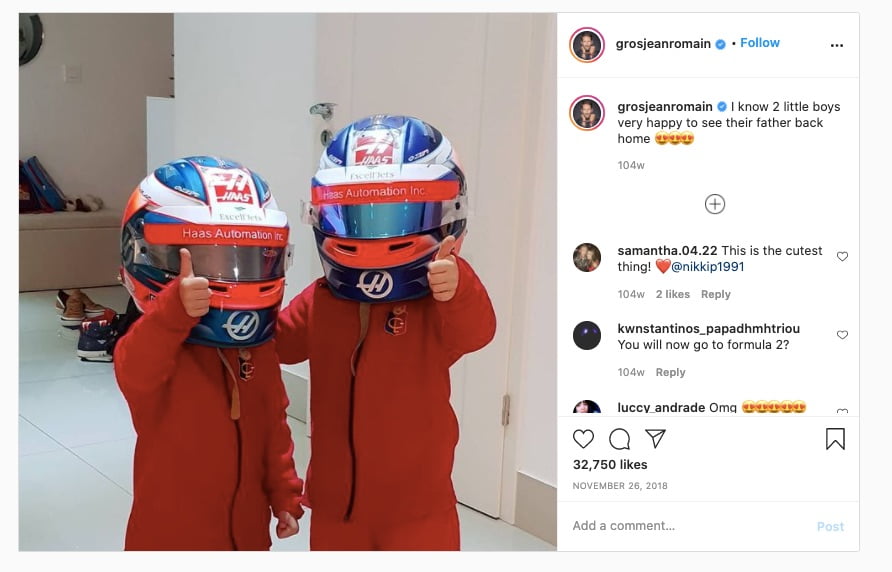 Pin
They have since welcomed three beautiful and incredible kiddos;  Sasha born on July 29, 2013, Simon born on May 16, 2015, and their daughter Camille born on December 31, 2017.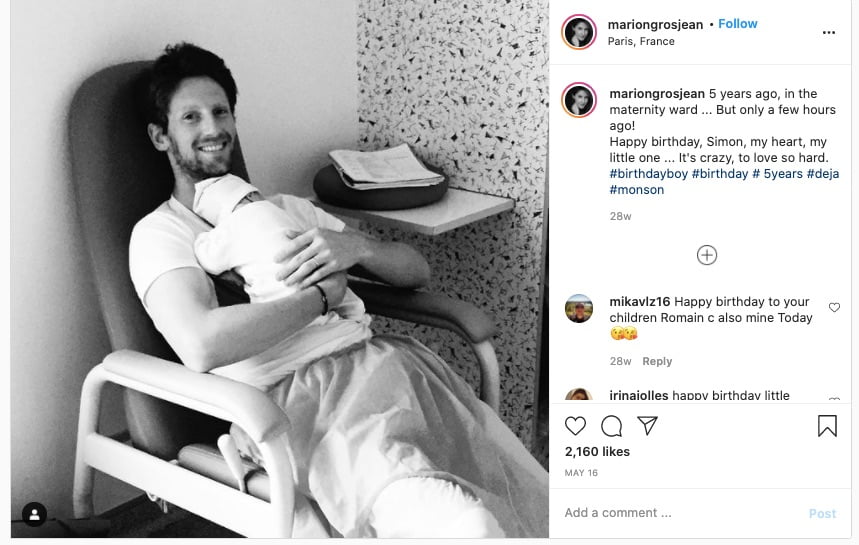 Pin
Her birth was announced by Romain on Twitter.
"Sacha, Simon, Marion Jolles and I are very happy to announce the birth of our little Camille on this last day of 2017! Everyone is doing very well, "
Marion joined her better -half soon after.
"Sacha, Simon, Marion Jolles and I are very happy to announce the birth of our little Camille on this last day of 2017! Everyone is doing very well, "
You can find Marion Jolles Grosjean on Instagram here.