Laura Paige Townley was the wife of  NASCAR car driver John Wes Townley,  who competed in the NASCAR Camping World Truck Series for Athenian Motorsports as well as competed in the Xfinity Series also for Athenian driving a Chevrolet Camaro.
John Wes Townley Racing Career Timeline
John Wes Townley's first race was at the 2008 Camping World RV Sales 200 in Dover, Delaware. He finished  18th at both Talladega Superspeedway and The Milwaukee Mile, while he competed in 7 Craftsman Truck Series for Roush Racing.
In 2010, John Wes Townley had a short-lived alliance with Richard Childress Racing, that same year he raced for RAB Racing. He was suspended by RAB Racing after he was arrested and charged with DUI.
After he returned to the  Camping World Truck Series, he finished 23rd at the Martinsville Speedway and top 20 in the races that followed. He attempted to make it into the Sprint Cup Series with FAS Lane Racing in August 2012, but unfortunately crashed on his warm-up lap and was subsequently replaced by Jason White.
He joined Red Horse Racing that same season, driving the  No. 7 Toyota during the 2013 Camping World Truck Series, competed in the ARCA Racing Series and NASCAR Nationwide Series, finishing 11th in Truck points.
He joined Wauters Motorsports in 2014, competed in the ARCA Racing Series for Venturini Motorsports, and later on with his dad's Athenian Motorsports.
In August 2014 was forced to sit out after he was involved in an accident during the ARCA qualifying. He returned to racing in December.
John Wes Townley won his first truck race at the Las Vegas Motor Sports Speedway in 2015.
He was in the middle of a crash at the 2016 Drivin' for Linemen 200 at Gateway Motorsports Park, that resulted in an altercation with Spencer Gallagher. The altercation ended with Townley getting fined $15,000 and placed on probation until the end of the year.
He suffered a concussion at the Kentucky Speedway that year and an injury on his left ankle at the Texas Motor Speedway.
He retired from Athenian Motorsports in January 2017.
John Wes Townley Parents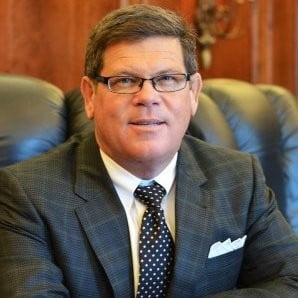 John Wes Townley was one of the children born to Tony Townley and his wife Elizabeth Townley. In addition to John, Tony and Elizabeth Townley have three more children, Grace, Will, and Dillard.
Tony Townley graduated from Oconee County High School and the University of Georgia. He also holds a bachelor of business administration, management information systems from Georgia Southern University.
Mr. Townley started his career as a Chief Financial Officer at Southern Mortgage and Lending in Athens in 1988. In November 2011, he co-founded Zaxby's Franchising along with longtime friend Zach McLeroy.
Tony Townley Net Worth
John Wes Townley's father Tony Townley has a net worth estimated at $10 million as of September 2021.
John Wes Townley Ex-Wife
Laura Paige Townley
John Ws Townley's ex-wife is Laura Paige Townley born Laura Paige Bird; John Wes announced he was engaged to Laura during the fall of 2016. The announcement came in the same day, media reported his retirement from motorsports.
"We both entered fake ZIP codes and, long story short, Match paired us up," John Townley said about meeting his wife.
Laura and John Wes Townley met thru the dating app Match, tied the knot in October 2018, they didn't have any children, the marriage didn't work out and he filed for divorce on February 3, 2021, citing their marriage was irretrievably broken. Their divorce was finalized earlier last week.
30-year-old Laura Townley a registered nurse was named to the President's List at the University of North Georgia, she studied at the King's Academy and the University of North Georgia. Laura was living in Morton Avenue in Athens, Georgia the same address where on Saturday night, her ex-husband was shot by 32-year-old Zachary Anderson who also accidentally shot Laura in the abdomen.
John Wes Townley was rushed to the hospital where he succumbed to his injuries, Laiira who is in serious condition is expected to survive. According to the media, John Wes Townley broke into the house with a hatchet.
"The initial investigation indicates that John Townley, 31, arrived at the Morton Avenue address that was occupied by Laura Townley, 30, and Zachary Anderson, 32, of Dunwoody, GA. Shortly after Mr. Townley arrived at the residence, there was an altercation between Mr. Townley and Mr. Anderson involving a hatchet. At some point during the altercation, Anderson fired several shots from his firearm. As a result, Ms. Townley and Mr. Townley were struck," the police report reads.
That wasn't the first time John and Laura had an altercation, back in 2019, he was charged with three misdemeanor counts; he pleaded guilty to disorderly conduct and was sentenced to 12 months probation.