Ada de la Cruz
Ada de la Cruz is the hot Dominican beauty pageant wife MLB pitcher, Ivan Nova. Her hubby who was a starting pitcher for the NY Yankees has been acquired by the Pirates.
De la Cruz's hubby was born Iván Manuel Nova Guance on January 12, 1987 in DR. Nova who began playing as a young boy in his country was signed by the Yankees as an international free agent in 2004. He made his MLB debut in 2010 with the New York Yankees.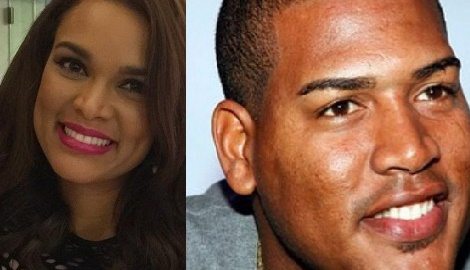 The 2016 campaign is his first full one since he underwent Tommy John surgery in 2014. He did pitch last year but didn't make his first appearance until June. According to ESPN, Nova struggled some in recent seasons with an 8.27 ERA in four starts in 2014 and a 5.07 ERA in 17 starts last year.
As for his personal life, he is married to stunning model and former beauty queen, Ada de la Cruz.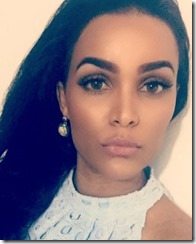 The former Miss Dominican Republic is now involved in politics. The MLB wag and mother of one, currently serves as the vice-mayor of Villa Mella. She is affiliated to Partido Revolucionario Dominicano (PRD).
Born on June 15, 1986 Ada Aimeé de la Cruz Ramirez, won the elections for the PRD in the municipality of Villa Mella in 2010 after participating in the Miss Universe pageant.
Ada de la Cruz was crowned Miss Dominican Republic in 2009 at age 22, that same year she became the first runner-up at Miss Universe 2009. As a model, the 30-year-old has participated in events like Dominicana Moda and New York Fashion Week. Previous achievements in the modeling world include being the first Dominican ever to win the title of Miss World Beach Beauty, back in 2007.
According to local papers in her country, she is currently on a break from the media.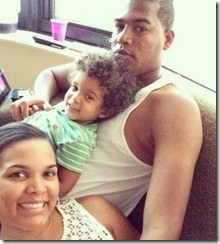 Ada de la Cruz and her hubby have been married for a number of years. Together the couple are the proud parents of an adorable son named, Adriel.
Both Ada and her hubby keep active on social media. Ada de la Cruz –who has over 20K followers on Instagram –often posts about beauty and fashion and of course daily life with her cute little boy.
Some sources say the couple is currently separated. It's not easy when she needs to fulfill her duties as vice-mayor while famous hubby is away playing huh! Any thoughts?