Joe Bosshard
Joe Bosshard is the boyfriend of middle distance runner champ, Emma Coburn. The 25-year-old blonde is currently doing her thing in the Rio Olympics.
She is a four-time USATF Outdoor champion and a two-time NCAA Outdoor champion. Emma Coburn continued the Colorado Buff line of steeplechasers to excel on the national and international stage. In 2011, Coburn became the second CU athlete to win the women's USATF steeple title while still in college. Following in the footsteps of her former teammate Jenny Simpson, Coburn bested the field of professional runners to win her first national title in 9:44.11. In 2012, Coburn took a redshirt year to focus her attention on the Olympic Trials, and it paid off as she won the Trials to secure her spot on the London team where she finished in the top-ten of the Olympic finals. In 2013 Coburn secured her second NCAA Outdoor title.
The Colorado resident successfully defended her USATF Outdoor title in 2015 to qualify for IAAF World Championships, where she finished among the top five in Beijing.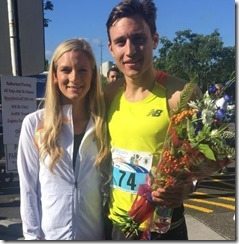 Joe Bosshard and the blonde met while in college at the University of Colorado where they both graduated. As a four-time All-American runner himself, Bosshard provides a solid sounding board for Coburn as she trains and prepares for races.
Bosshard mostly ran in the 800, 1500, 5K and 10K races. His personal best for the 5K is an astonishing 13:34.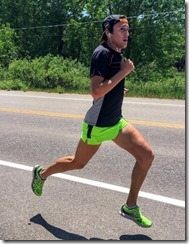 Joseph William Bosshard was born on October 30, 1989 in La Crosse, Wis., to William and Diane Bosshard. He has four siblings: Andrew, Makenzie, Carley and John.
Joe Bosshard was a world champion logroller for the 6 and under division. Bosshard graduated with degrees in finance and accounting, and also earned a GPA greater than 3.00. He went on to pursue a business degree.
Bosshard was a member of the Big 12 Commissioner's Honor Roll and was named to the Academic All-Big 12 second team in 2011.
Emma has said about her relationship with Joe Bosshard:
"Knowing that I have someone to talk to who truly understands the work I'm doing is comforting,"
Joe Bosshard is also a sports writer for run2run.com. You can check him out on Instagram here.