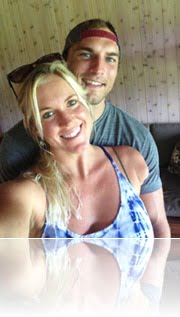 Bethany Hamilton is one of the bravest surfers, most admirable human beings and one of my favorite person in the whole world, so to find she has found love in Adam Dirks who is not just super hot but  kind and sweet,  makes us happy for them, so you can just imagine when we heard that Bethany and Adam are currently engaged send us to the moon, yeap, we are uber happy!!! Go Bethany and two enthusiastic thumbs up to Adam!!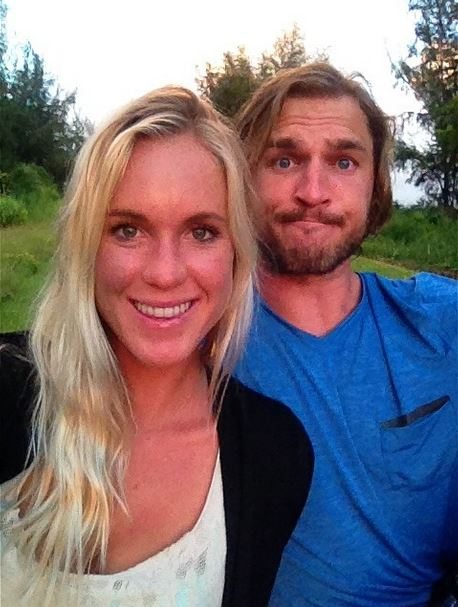 23 year-old Bethany Meilani Hamilton the amazing daughter of Thomas and Cherilyn Hamilton and loving sister of Becky,, Noah and Tim is soon to be the new Mrs. Adam Dirk!! Adam got one one knee, (I bet he ask Mr and Mrs. Hamilton first) and proposed to his Soul Surfer beauty, certainly she said Yes!! don't get too excited Bethany and Adam haven set the date yet just that it will be one day this summer!!
Adam Dirks met his soon to be wife  two years ago when they were with friends at the beach and sort of hooked them up, the chemistry was overwhelming , sparks flew every where and just for a second it seemed like the waves were  dancing just for the, I think I went I little too far there.
Next thing Adam and Bethany were  jumping off a cliff, then they were playing tennis, then they went hiking, hanged out with friends, all that time just as friends, who enjoyed each other company, one thing led to another and then they realized they would like to take things to next level, which reminds me od Adam's story about that..
Like Bethany Adam Dirks is a Christian, devoted to God and the path he has set for him, it was during their Journey that God took Adam to Kauai, where he helped a friend start a youth ministry called YoungLife, the decision to move to the island was not easy, Adam was living his family, but soon God filled that emptiness with joy  and a blond surprise!
Bethany and I met through mutual friends. Right away I could tell she was pretty cool (I mean she jumped a 40 foot cliff into the ocean with me!), she's down to earth, and I could tell she understood my heart for The Lord and others; and I saw her heart as well.

After hanging out several more times, I felt in my heart that I would like to pursue a relationship with her. On the beautiful Na Pali coast I told Bethany what was on my heart and asked if it was ok to pursue a meaningful closer friendship with her. On accident she said "I do!" Haha with a quick, "I mean yes!"
Adam proposed on April 9th, 2012 and as we suspected he asked Bethany's folks for their permission..
I was stoked when I asked Bethany's parents blessing to ask her hand in marriage. They were overjoyed and gave their permission! My parents and family were also in approval! Soon I had a wonderful caper planned to express my love; to ask Bethany's hand in marriage. When she said, "yes!", we entered into an even more beautiful continuation of our relationship.

Every time she says, "I love you," I can't help but smile and skip a few heart beats. To feel the love of someone who genuinely loves me for who I am and am becoming, is indescribable (maybe I could if I were a poet). I know her love for me comes from Christ, and I am very thankful.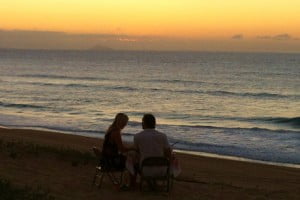 Congratulations to Adam and Bethany may God continue to bless you and he may continue to guide you in this new journey together!!
Bethany and Adam got married on August 18, 2013 at at a secluded 130-acre estate on Kauai's north shore in front of 300 guests. The Dirks who will appear on the upcoming season of The Amazing Race.