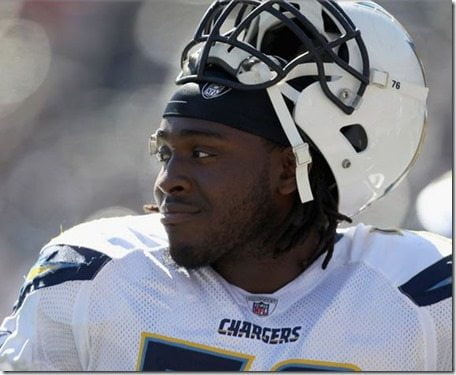 Miss Adrienne, the ex-girlfriend of NFL player Cam Thomas. According to Thomas' lawyer, Adrienne is a a "bitter girl" but why? It turns out this is not your usual break-up; Adrienne is actually suing the 26-year-old, 330 lbs player because she says he gave her an STD!
Adrienne reveals on her lawsuit against Thomas that she tested positive for herpes and is saying Cam gave it to her! And the details are gross!
Cam who is a nose tackle for the Pittsburgh Steelers, dated Adrienne and split months ago, so his lawyer is saying
the fact she tested positive 5 months AFTER they stopped having means it's impossible to pin Cam as the transmitter. TMZ spoke with Cam's attorney who explains,
She's angry, vindictive and mean because he has another woman, and a baby in his life."
His lawyer also informed, the player is gonna have to be tested as a result of the "baseless accusation"
Adrienne's nasty lawsuit against her once boyfriend, doesn't stop with the STD accusation, she also says she was physically abused by Thomas while they were together.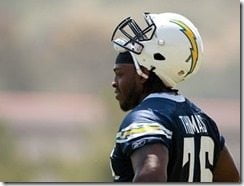 That was Cam Thomas side; now to be fair let's see what Adrienne has to say! Now, a warning; things get pretty nasty from this point on, so if you are not comfortable with reading about herpes related words, you should stop! Otherwise prepare to be grossed out!
According to TMZ in the lawsuit "Adrienne" claims she started dating Thomas in 2010 and often had unprotected .
Adrienne claims she noticed "puss-filled bumps on his buttocks and inner thigh" and asked about them but he explained they were the result of sweat buildup caused by his football gear.
Adrienne says she also noticed "bruises and sores" on his privates back in March 2010 but again, he had an explanation telling her "the sores on him came from getting it stuck in a zipper."
She was tested for STDs in February 2012 and she tested positive for genital herpes and claims Thomas is the only person who could've passed along the disease.
She's suing for sexual battery, intentional infliction of emotional distress, fraud through intentional concealment and negligence.
Oh and she is asking for unspecified amount of money for the damages. We believe Adrienne lives in San Diego, that's were the lawsuit was filed.