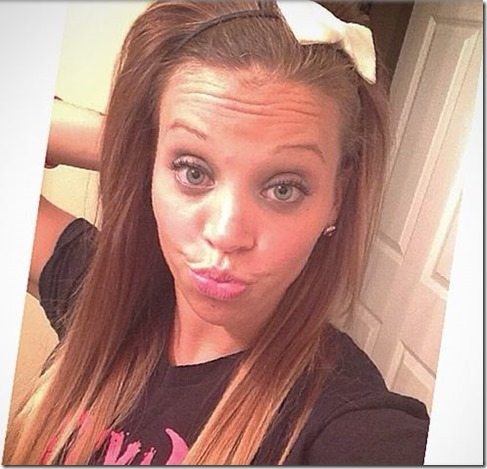 A tragic news as we learned of the sudden death of a pretty 22-year-old student from the University of Louisville. She has been identified as Danielle Cogswell or "Dani" as friends called her.
Miss Cogswell –a cheerleader –was found dead in the Cardinal Towne apartment complex on the north edge of Louisville's campus on Monday morning. Danielle was a transfer student; according to her Facebook she was originally from Pittsburgh, Pennsylvania and her current city was listed as Sammamish, Washington. She was a cheerleader at Louisville for a year.
Danielle had at least one sister named Alex Cogswell. We can see a picture of a smiling Dani next to sister Alex, below. Alex is a student at Arizona State University from where Dani was transferred after three years. She has also listed on Facebook, Kelly Butler as her sister.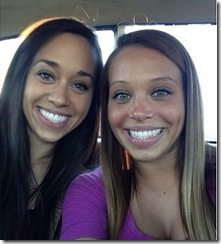 Her death, is still under investigation, initial reports say no foul play is suspected but were still waiting autopsy and toxicology test results to determine a cause of death.
Danielle attended Skyline High School graduating in 2010. She belonged to the school's cheer team and won the state championship in 2009.
According to the DailyMail, Dani was in a relationship with Drew Malone (pictured below) who wrote hours later after Dani's death
'Lost of words.' 'Heart is heavy.'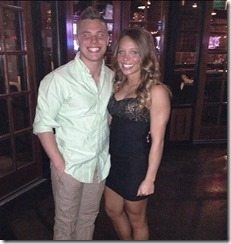 A lot of heartfelt words are being said about the lovely 22-year-old. U of L's associate athletic director for student life,told the Courier-Journal,
"She will always be remembered for her smile and her dedication to her team,"
Her spirit coach, Todd Sharp, said in a statement that the team was devastated by her loss.
"Dani had a contagious smile and a spirit that would ignite the room,"
Close friend are also devastated, teammates and acquaintances have all used the hashtag #RIPDani, in countless tweets, one of them reads
'My other half is gone. I know she will be watching over me,
Her death is a real shock and a mystery, she was still using social media late Sunday afternoon, posting a photo on Instagram at 3:52 p.m. and two retweets on Twitter just after that. We send our prayers to her family and friends.