Adrienne Williams is the American professional basketball player Chris Bosh´s wife. Who rapper Lil Wayne said he slept with, Yikes!!
27-year-old Adrienne Williams Bosh  was born on April 17, 1985. She was raised in Indiana where she spent most of her life until she met her hubby.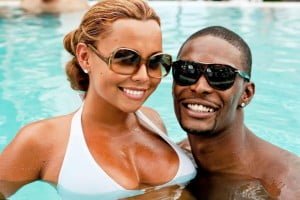 Adrienne met Chris at a charity event in New York,  Adrienne and Chris started a conversation and exchanged numbers. After three months talking, they decided to take things to the next level and began to date in October.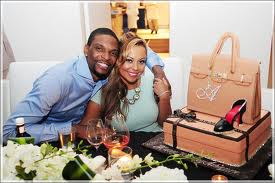 They got married in July, 2011 at the Fontainebleau Resort Hotel in Miami Beach, Florida. Chris spends $300,000 on wedding celebration and they celebrated with 300 guests and some players like Juwan Howard, LeBron James and Dwyane Wade.
Other guests included tennis star Serena Williams, publisher Jason Binn, actress Gabrielle award. Adrienne wore an Oscar de la Renta gown and Christian Louboutin heels.
On March 25, Adrienne celebrate her first baby shower at the Coral Gable Country Club in Florida, she wished to celebrated with a country-chic style, she count with the support of other NBA wives, family and friends. On May 3, 2012 they had their fist son, Jackson Bosh.
Chris and Adrienne welcomed the newest member of their family on November 4, 2013 a baby girl named Dylan Skye  in Miami . Little Dylan who came into the world at 6 pounds and 14 ounces and 19 inches long.
It has been rumored Adrienne Bosh dated rapper Lil Wayne before she met Chris.
You can find Adrienne Williams Bosh on Facebook here and follow her  on Twitter.