Jayne Cox
Meet Jayne Cox aka Jayne Pietrangelo; she is the loving and supportive wife of Canadian NHL player, Alex Pietrangelo –currently a defenseman and captain for the St. Louis Blues.
Jayne and Pietrangelo were in a long time relationship before tying the knot in 2016. Her NHL stud was born Alexander Pietrangelo on January 18, 1990. The Ontario native played with the Niagara IceDogs and Barrie Colts of the Ontario Hockey League (OHL) before making in the NHL.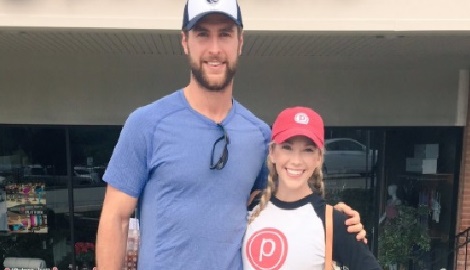 Alex who competed with Team Canada at a junior and senior level won a gold medal win with Canada's under-20 team at the 2009 World Junior Championships. In 2014 Pietrangelo was named to the 2014 Canadian Olympic hockey team, winning a gold medal at the 2014 Winter Olympics.
The 2010 World Junior Championship best defenseman, got his start with the Richmond Hill Stars in the Ontario Minor Hockey Association.
He was selected fourth overall by the St. Louis Blues at the Entry Draft in 2008. Pietrangelo played his first full season with the Blues during the 2010-2011 season leading all team defensemen with 43 points over 79-games. In 2013 he agreed to a seven-year, $45 million contract with the Blues and was named team captain in August 2016.
Last year was a good year for Pietrangelo who was not only named team captain but he also wedded his longtime girlfriend, Jayne Cox.
Find out more about Alex's better half, below.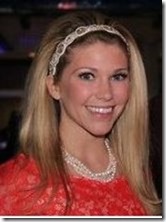 Jayne Cox officially became Mrs. Pietrangelo on July 02, 2016. She is a former NFL cheerleader who cheered for the Rams during the 2009, 2010, and 2011 seasons. In 2012 she didn't only was featured in Rams Cheerleaders calendar but also, made the cover. She is a native of Bridgeton Missouri. Jayne grew up with an older sister who was also a Rams cheerleader.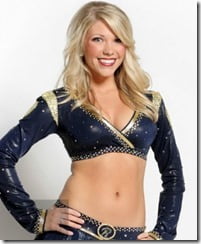 The pretty blonde –who began dancing in the fifth grade –also has a long history of charity involvement. During her cheering days, she was always down to help special events involving helping children like the Make-A-Wish Foundation. She also has close ties with the Komen Race for the Cure; the reason why she's close to that particular charity is that her grandmother is a cancer survivor.
Jayne and Alex welcomed their triplets Evelyn, Oliver abs Theodore on July 21, 2018. The proud father announced his children's birth on Instagram.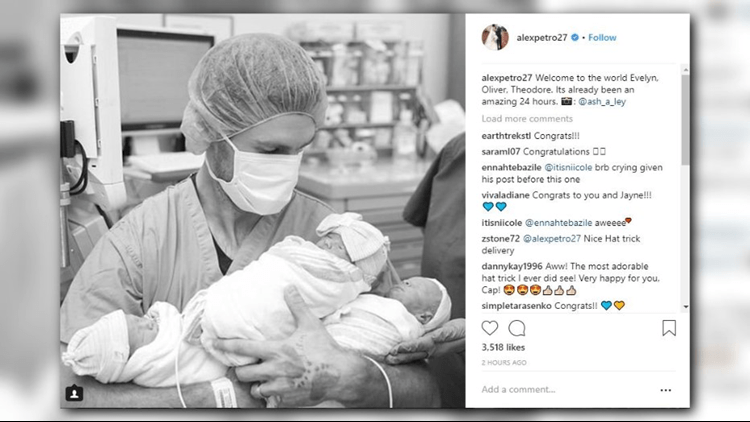 More photos below.