Danielle Ryan
Danielle Ryan is the stunning wife of NHL player Bobby Ryan. He is currently a winger for the Ottawa Senators; he also a player with the Anaheim Ducks and the Iowa Chops prior to his NHL selection in 2005.
In addition to playing in the NHL, Ryan was on the roster of the USA National Hockey Team that represented the US at the 2006 IIHF World Championship in Sweden/ Finland, at the 2010 Winter Olympics and the2012 World Junior Ice Hockey Championships in Canada.
Meet Mrs. Ryan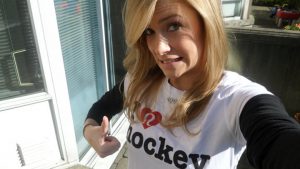 Bobby dated the formerly Danielle Rhodes for several years before getting engaged on February 13, 2014. Bobby actually proposed on the Eiffel Tower while they were on vacation in Paris.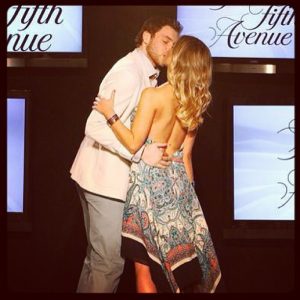 Ryan had some help, his teammate Jason Spezza hold on to the ring so that Danielle didn't come across it. He also had to make sure she wouldn't see it when they passed through security at the Tower.
"I had to sneak it through security and tuck it in my scarf when we were going through."
"It was just a quick 15-second, normal proposal," said Ryan. "She said yes and then it was so windy we had to get off anyway because it was too cold to stay up there."
After giving it to Danielle, he told her the rest was on her.
"I'm out now," said Ryan laughing. "I told her once I handed that over the rest is on you just tell me when and where to be."
And the Tustin, California native did a marvelous job, planning their wedding. The big day came on Saturday, June 12, 2014, in Ojai, California.
Almost a year after their wedding Danielle gave birth to their adorable daughter Riley Ann born on June 6, 2015. Her birth came six weeks before his beloved mother Melody Stevenson (nee. Marshall) to liver cancer at the age of 57.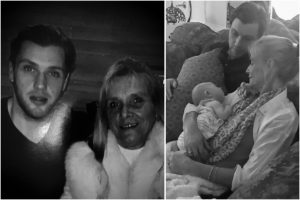 Melody raised him on her own after her husband Robert Stevenson later Shane Ryan was arrested for aggravated assault and bail jumping.
Danielle, Ryan and little Rile live in Ottawa, Canada.