Alexis Cozombolidis
Alexis Cozombolidis aka @LetsGetLexi in the gamers world, is the stunning girlfriend and soon-to be wife of Hunter Pence. The right fielder for the San Francisco Giants who also played with the Houston Astros and Philadelphia Phillies.
Pence also played at Arlington High School, prior to committing to play at Texarkana College before he transferred to the University of Texas at Arlington.
SF Giants outfielder Hunter Pence was an obvious target for fans after this year's Wild Card matchup with the San Francisco Giants was established. Earlier this year he became something of a social media phenomenon after Mets fans taunted him with witty signs earlier this year. So, it should come as no surprise that Pirates fans flooded PNC Park with their own signs last night, reports say.
The 2004 second round draft and Astros' Minor League Player of the Year in 2005 made his Major League debut on April 28, 2007.
The Two-time National League All-Star used to date back in 2009, soap actress, Heidi Mueller. Take note that she was a pretty, smiling blonde back in the day.
Blondes before Brunettes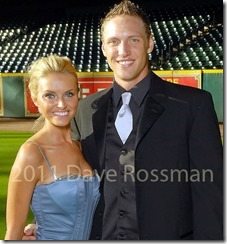 Hunter also used to date former Houston Texans cheerleader Lindsay Slott, that was back in 2010 so it's pretty much history for the books.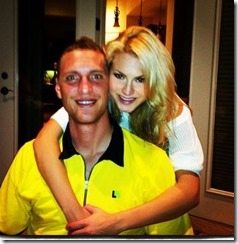 Alright, so new year, new life! Right? It is the year of 2012 and yet aging he was seen with another lover. This time is was pretty and petit blonde Savannah Swetland!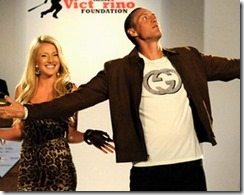 At the time Savannah was described as a regular girl he met in Clearwater, Florida, during the Phillies spring training. And although she could be good competition for her antecessors, she, like them, were far from being the one.
It's been two years since his last stint with blonde chicks, do you think it's the time for brunettes to take over? I guess so, because Pence's new girlfriend, Alexis Cozombolidis is one brunnette.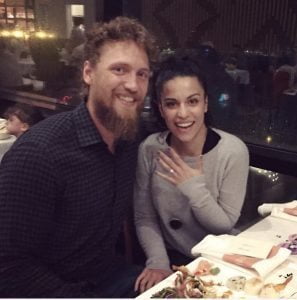 Hunter Pence girlfriend Alexis Cozombolidis Estrada was born November 19, 1985. She graduated in 2007 with a Bachelor of arts in political science and Government from the University of Southern California, studied Spanish at Don Quixote (Spain) in 2008 and studied acting and film production at Santa Monica College.
Alexis worked in production for Live Funk TV in 2008, the following year was a writer and editor at I Need Pretty Things and is today a production coordinator with IGN Entertainment. In 2010, she co-founded Anoname Productions.
Alexis and hunter got engaged on December 3, 2015 at Disney World.
Find him on Twitter here, Instagram here.
Photo Credit: daverossman