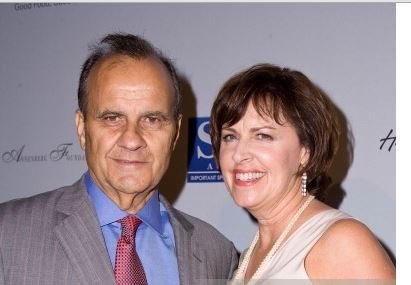 Every boy who loves baseball dreams of playing in the majors. Every guy playing in the majors dreams of getting into Baseball's Hall of Fame. Well, for Alice Wolterman's husband this dream is about to come true. But more about that later.
Joe Torre married his third wife, Alice Wolterman on August 23, 1987. They've been married for over 26 years. Together they have one daughter, Andrea Rae, born in 1996.
Torre and Alice (Ali) created the Joe Torre Safe Home Foundation, for victims of domestic violence. The foundation operates around 12 resource centers in and around New York called Margaret's Place, after his mother, who was herself a victim of domestic violence. Alice is very involved with this cause.
Torre is now an executive vice president for Major League Baseball. He was one of the greatest coaches in the history of the game. He finished his career by leading the Los Angeles Dodgers to two NL West titles in three seasons, retiring after 2010 with a record of 2,326-1,997. He's the only manager to have more than 2,000 hits as a player and he was the 1971 NL MVP when he played.
He was unanimously voted into the Hall of Fame and will be inducted in July of next year.
Our congratulations go to Joe Torre and his family which must be very proud of him.