Meet Alla Mozgova-Pirshina, the wife of Russian NBA player Timofey Mozgov. The 28-year-old center for the Cleveland Cavaliers will face the Golden State Warriors in tonight's game of the NBA playoffs.
This is the first time Alla's hubby makes to the NBA Finals. From 2006-2010 eh played in Russia. In 2010, Mozgov signed a three-year, $9.7 million contract with the New York Knicks.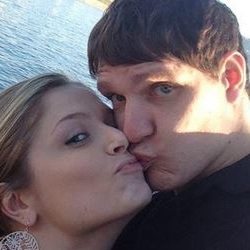 In February 2011 7-foot-2 Russian rookie was unceremoniously traded to the Denver Nuggets. Alla's man apparently hasn't gotten over that fact yet, saying recently: "I was really surprised at two things,'' Mozgov told The Post at the Cavaliers' practice facility Monday. "They were talking about the trade for two months and never saw my name on the list. Second thing, it was my rookie year, first time, learning a lot. I didn't know they did business like that. They just trade you."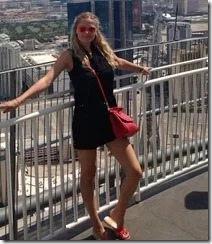 Alla and Mozgov have been married for four-years. According to her Facebook, she attended the Russian International Academy for Tourism in Yekaterinburg, Sverdlovskaya Oblast', Russia. She also studied at PMAT, also in Russia.
They didn't have the dream wedding most athletes and their specials women have, instead Alla and Timofey actually said their I Do's at a drive-through wedding chapel in Las Vegas! The player said about the big day, that took place in 2011: "But the great country of the United States has given him the necessary privileges, so he looked inside the window and proclaimed us to be wife and husband! What do you want– this is Las Vegas."
Alla's hubby even wrote a blog about special day, in the post he reveals he proposed nearly two months before the actual wedding, don't worry he says it was romantic.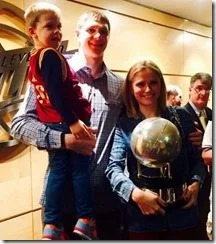 At the time it was also reported, Timofey promised his gal a more formal ceremony in Russia, which we believe it was in the summer of 2011.
The couple are the parents of an adorable son. You can find Alla on Facebook here.