Kourtney Camy
Check out the lovely Kourtney Camy; the stunning girlfriend of NFL player Allen Lazard, the 6'5″ wide receiver for the Green Bay Packers who played college football at Iowa State.
GOLF PARTNER
THE LARGEST GOLF CHAIN STORE IN THE WORLD
MAKING GOLF A SPORT FOR EVERYONE.

Lazard also played for the Jacksonville Jaguars prior to signing with Green Bay on December 18, 2018.
Allen Lazard Family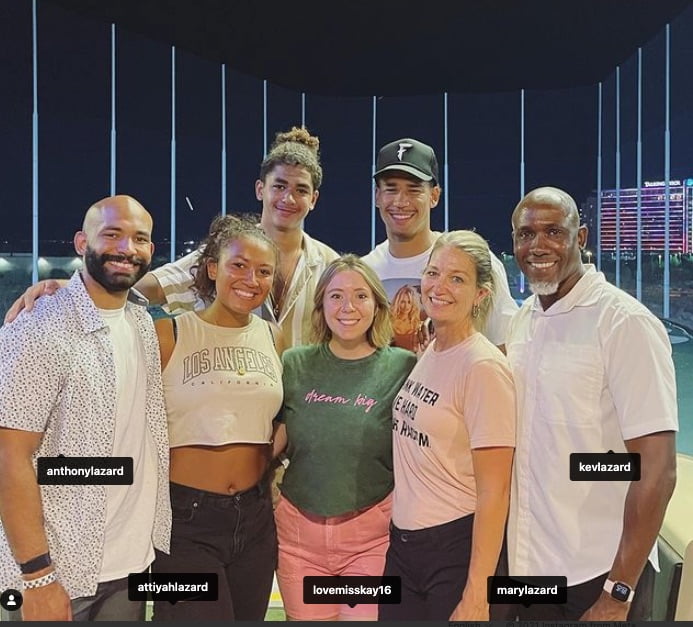 Pin
6'5 Allen Lazard was born on December 11, 1995, in Des Moines, Iowa to Mary and Kevin Lazard, also proud parents to their sons Anthony and Ammanuel Lazar and daughter Attiyah.
Allen Lazard father Kevin Lazard
His dad Kevin played football at Iowa State from 1990-1993, he graduated in 1994 with a BA in Management Information and in 2009, received his MBA from the University of Phoenix.
Kevin Lazard is a personal finance representative at Primerica; before that, he was a  systems analyst at Iowa State University and a development analyst at Xpanxion. Mr. Lazard also worked at the Principal Financial Group; from 2008 to 2012, was the varsity assistant coach at Urbandale High School and a programmer developer and analyst for the ARAG Grou in Des Moines.
Allen Lazard Mother Mary Lazard
Mary Lazard (nee. Allen) graduated in 1992, with a B.S in elementary education from Iowa State University. Mrs. Lazard was a site coordinator at the Marshalltown Community Schools and a site supervisor at the Youth & Shelter Services.
Later on, was a facility manager and lesson scheduler at SportsPlex West from 2005-07; from 2007-2013 was a production assimilation coordinator at Lutheran Church of Hope. She later was a reading and math teacher at Des Moines Public Schools; she has been a teacher at West Marshall CSD since August 2016.
Allen Lazard brother Anthony Lazard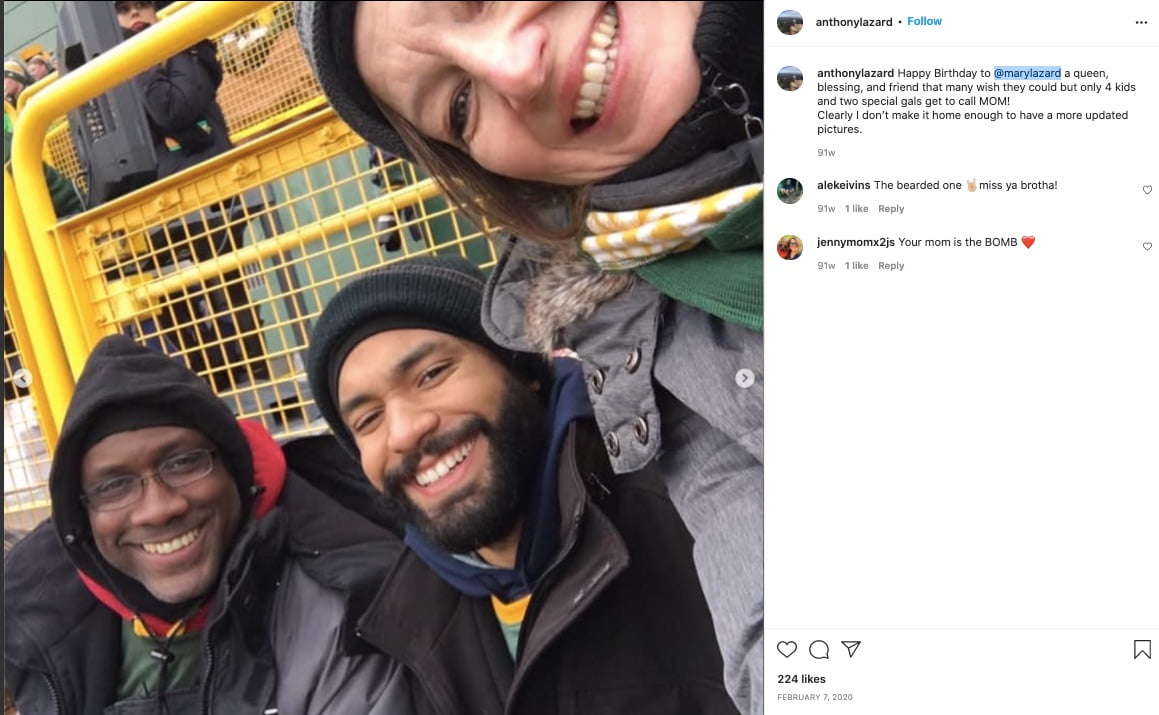 Pin
6'1 Anthony Lazard born on May 3, 1994, played football at Urbandale High School and Iowa State from where she graduated with a degree in kinesiology and a health major in 2016. He is an Assistant Director of football Strenght and conditioning at Auburn University.
Before joining Auburn in January 2021, AnthonyLazard was an assistant director of sports performance at Boise State and an assistant athletic performance coach at Appalachian State University.
Anthony started his coaching career as a strength and conditioning internet at Iowa State; in January 2017, was a strength and conditioning intern at Colorado State University and the University of Houston. In January 2018, was a graduate assistant in strength and conditioning at Central Methodist College, in October 2018, was an assistant strength and head nutrition coach at Upper Iowa University.
Allen Lazard Sister Attiyah Lazard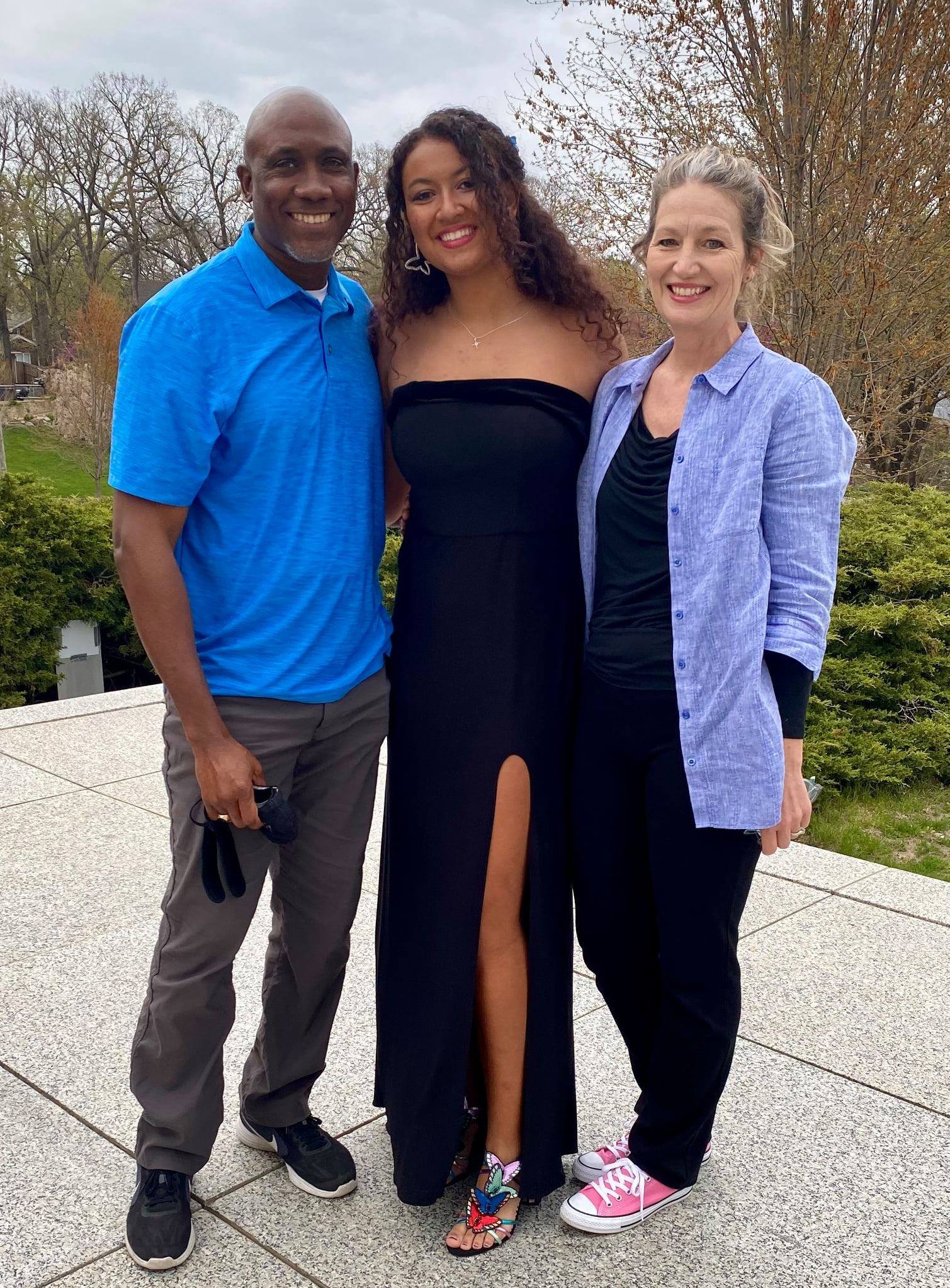 Pin
5'10 Attiyah Lazard, Allen Lazard's pretty sister is a volleyball player at Urbandale High School from where she will graduate in 2022.
Allen Lazard brother Ammanuel Lazard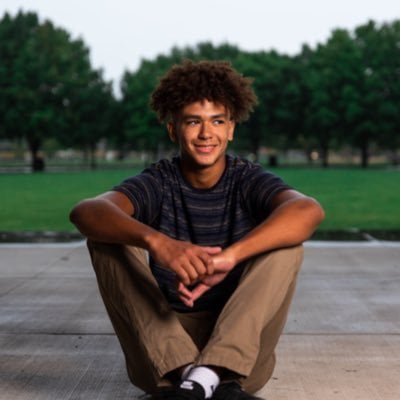 Pin
Allen Lazard's 19-year-old brother Ammanuel Lazard, is an outstanding 6'4 midfielder at West Marshall High School.
Allen Lazard College
Allen started playing football at Urbandale High School; he received scholarship offers from Stanford, Notre Dame, California, and Nebraska. Ultimately, he decided to go to Iowa where his father Kevin and brother Anthony once played.
In 2014, Lazard was named Dury Moss Outstanding Newcomer, ESPN.com Big 12 All-Underclassman, Pete Taylor Team Most Valuable Player, named to the Honorable Mention Big 12 All-Freshman, recorded 45 receptions, 593 receiving yards, and three touchdowns in 12 games.
During 2015, was named Pete Taylor Team Most Valuable Player, ESPN Second-Team All-Big 12, ESPN.com Big 12 All-Underclassman, named to the Honorable Mention All-Big 12 – Coaches, recorded 56 attempts, 808 receiving yards, six touchdowns in 11 games.
2016- named Pete Taylor Team Most Valuable Player, Ray Scott Outstanding Offensive Skill Player, First-Team All-Big 12 – Coaches, Biletnikoff Award Watch List; recorded 69 receptions, 1018 receiving yards, seven touchdowns in 12 games.
2017- He was named Pete Taylor Team Most Valuable Player, Second-Team All-Big 12 – AP, HM All-American – SB Nation, Biletnikoff Award Watch List, Most Valuable Player and Offensive Player of the Game in Liberty Bowl, First-Team All-Big 12 – Coaches; recorded 71 receptions, 941 receiving yards, 10 touchdowns in 13 games.
Allen Lazard NFL Career Timeline
On April 30, 2018, Lazard signed as an undrafted free agent with the Jacksonville Jaguars.
He was waived on September 1st, and sent to the practice squad on September 2nd.
He signed with the Green Bay Packers on December 18, 2018.
The Packers waived Lazard on August 31, 2018; sent him to their practice squad on September 1st.
On September 4, 2018, he was promoted to the Packers' roster.
Lazard made his NFL debut on December 29, 2018, against the Detroit Lions.
On October 14, 2019, Lazard recorded his first career touchdown against the Lions.
On April 27, 2020, Allen Lazard signed a one-year tender with the Packers.
He underwent core-muscle surgery on October 3, 2020.
On July 28, 2021, he made sure he would be on the Packers' roster by signing his exclusive rights tender.
On November 9, 2021, it was announced Lazard and Aaron Rodgers were was fined $14,650,  for violating NFL Covid Protocols.
Allen Lazard Net Worth
According to sources online, Allen Lazard has a net worth estimated at $3 million.
Allen Lazard Contract & Salary
Allen Lazard's current one-year deal gives him an average salary of $850,000.
He agreed to a two-year contract is worth $1,050,000, which gives him an average salary of $525,000, on December 18, 2018. He signed a three-year, $1,717,500 contract on April 30, 2018, the contract included a $7,500 signing bonus, $572,000 salary.
Allen Lazard At The Top
At the Top, is Allen Lazard and Ryan Lillard's clothing line, Allen and Ryan are childhood friends. At The Top founded in 2020, had a variety of tees, sunglasses, and water bottles.
View this post on Instagram
Allen Lazard Jersey

Pin
Green Bay Packers fans can get their fans into Allen Lazard's #13 jersey at the Packers Pro Shop for $119.95.
Allen Lazard Girlfriend
Allen Lazard doesn't have a girlfriend right now, but he once dated the lovely Ms. Kourtney Camy.
Kourtney Camy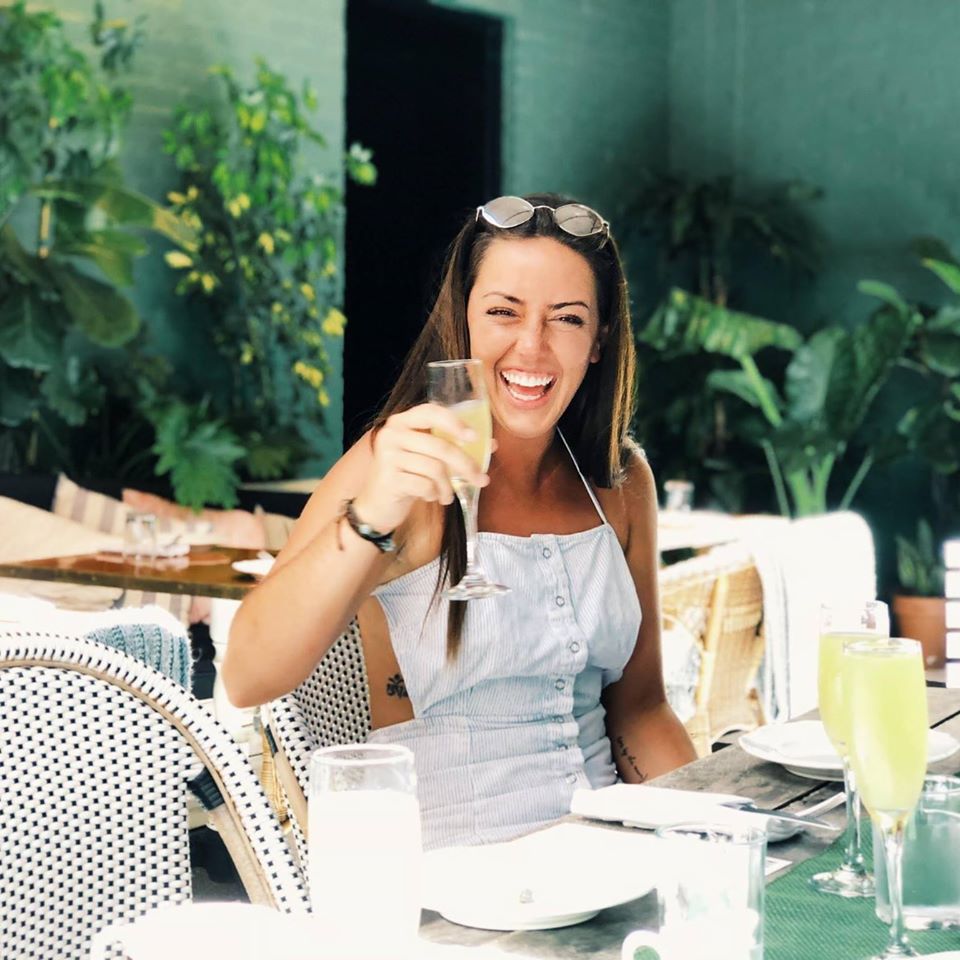 Pin
Lazard dated Kourtney Lynn Camy, the stunning 26-year-old daughter of Trenton Russell and Dagny Camy from Denver, Colorado; studied interior design at Iowa State and Arkansas State University.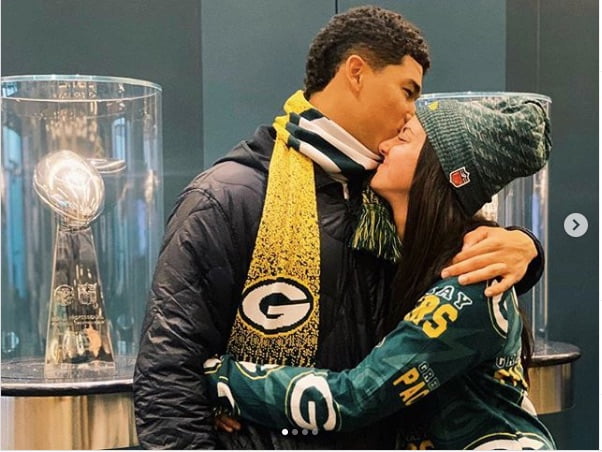 Pin
While at Iowa, Kourtney played in the defense of the Cyclones' soccer team.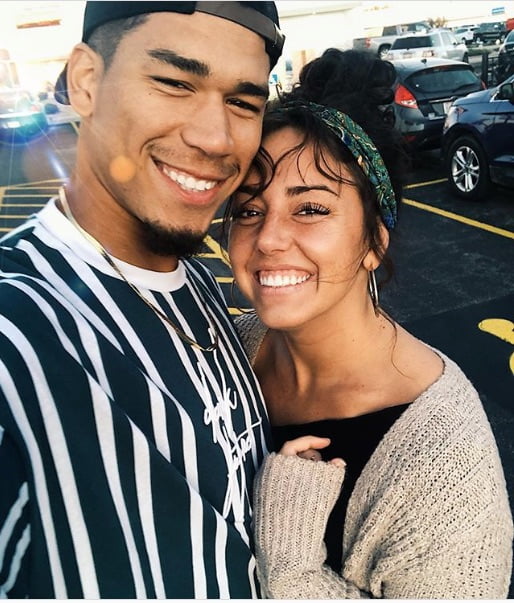 Pin
Ms. Camy is an interior designer at OZ Architecture; before that, she was an interior architect for Dillworth Eliot.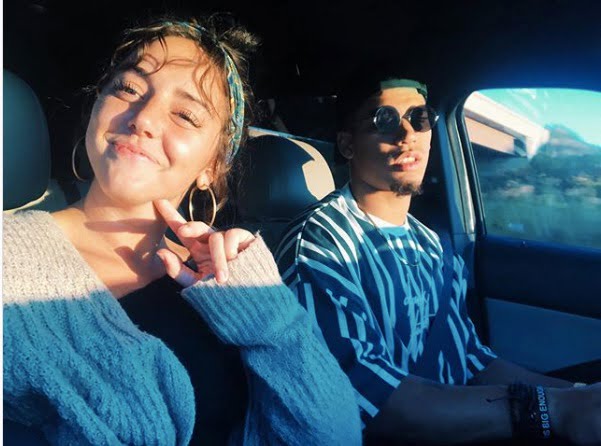 Pin
She also worked at MBH Architects and was a junior architect at Design Blitz back in 2016.