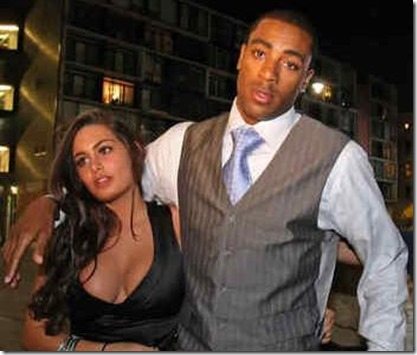 Gorgeous Amanda Altschuler's ex-boyfriend, NBA baller Wayne Ellington is heartbroken! The 26-year-old recently lost his father and according to media reports the famous athlete is devastated and still in shock following his father's tragic death.
Amanda's former flame, told ABC
"For a son to lose his father … it's very tough, it's unbelievable. It's crazy, I went from a great high feeling of excitement and joy to the lowest I've ever felt in my life,"
Amanda's former father-in-law was shot and killed Sunday night in Germantown. Ellington's 57-year-old father, who has his same name, was shot in his car, he was then rushed to an area hospital where he was later pronounced dead.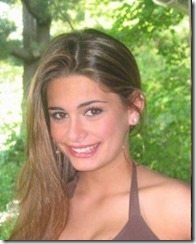 The couple had been an item since he was drafted in 2009, she accompanied Wayne and his immediate family to his NBA draft party that year and she immediately appeared on the radar for hottest wags lists.
She is a model and worked for the Explore Talent modeling agency. Amanda is still to score that major modeling contract that will take her career to the next level, but she certainly has the "talents" to make it, don't you think?
24-year-old Amanda attended Drexel University –where the love birds met. She is originally from Philadelphia, PA. The petite brunette has been in the modeling industry for the past couple of years, but nothing too big that would make her stand out.
Ellington, 26, was a standout star at The Episcopal Academy in the Philadelphia suburb of Merion. He attended the University of North Carolina before making the professional climb. The Lakers player is with his fifth NBA team following stints with Minnesota, Memphis, Cleveland and Dallas.
Her baller ex-boyfriend who was signed by the Lakers in September, said on a statement yesterday
We appreciate everyone's support and ask that you respect the privacy of our family during this very difficult time."
It is not certain why the 5'5" tall, 132 lbs, aspiring model and Wayne split, but we put the blame on the long-distance issue, we all know that is major obstacle when it comes to dating, specially a famous athlete.
Wayne could really use all the support he can during this very difficult time –which should also not be easy for Amanda who had met his family in the past –think the former couple stayed in touch?