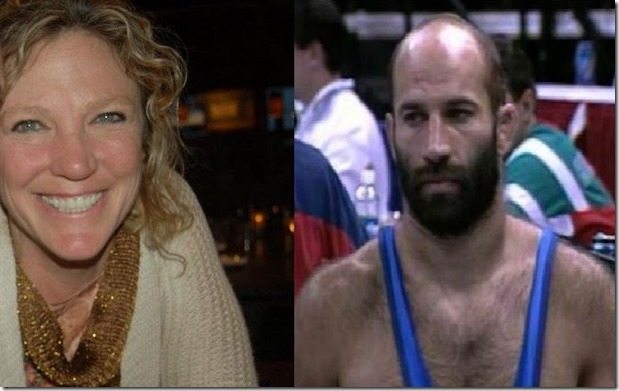 With the upcoming film "Foxcatcher" about the late wrestling hero Dave Schultz', his life and his legacy, it's impossible not to talk about his wife, Nancy Schultz.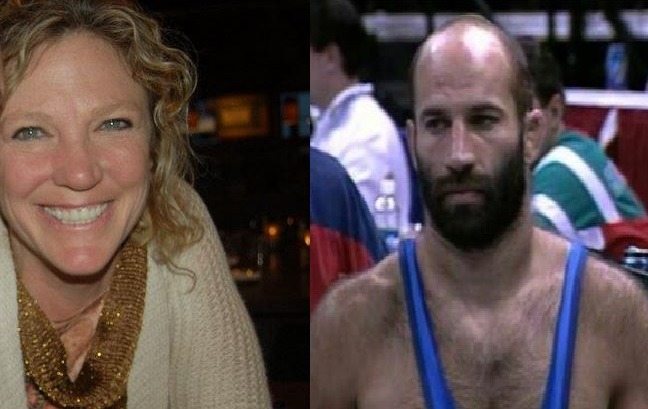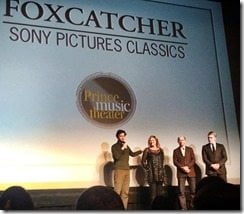 Nancy Schultz became a widow in 1996 a world of memories, that was all that was left for her and her children. Her husband, 1984 Olympic Champion Dave Schultz, was known as an international sports hero, who was respected around the world for his goodwill, sportsmanship and talent.Her hubby was killed by the hand of her husband's team's sponsor, John Eleuthère du Pont almost 20-years-ago. Three bullets took his life on January 26, Nancy ran to her husband, just in time to cradle him in her arms as he died.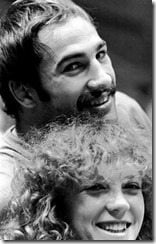 She attended University of Oklahoma, her resume has been clearly influenced by her late husband, ever since his death she became super active in the wrestling industry.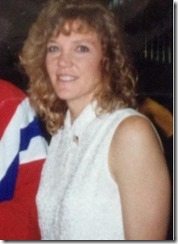 She is the president of the The Dave Schultz Wrestling Club, also is a production assistant at Forty-Seventh Street Films and a Governor's Associate in the Wrestling Hall of Fame.
The 55-year-old is also the Founder of The Dave Schultz Wrestling Club which she began after her husband's killing to raise money to finance and train wrestlers, she is a Board Member in the USA Wrestling and an Honorary Co-Chairperson in the Wrestling Hall of Fame.
The Dave Schultz Wrestling Club (DSWC) was formed by Nancy Schultz in March of 1996 to honor the memory of Olympic and World Champion David Schultz. She has been reached by several wrestling campaigns; Nancy also agreed to serve as an honorary co-chairperson for "Wrestling for the Next Millennium," a capital campaign designed to ensure that man's oldest sport thrives in the 21st century and beyond.
Nancy and Dave became parents of two children, son Alexander and daughter Danielle. To the right we can see an old photo of daughter Danny and her late father, to the left Nancy with both of her children all grown up.
On Facebook you can find her under Nancy Stoffel Schultz, she writes on the about section
Life is good when surrounded by Framily!
Her favorite quotes include
lower your standards until your goals are met
everything in moderation, including moderation
She describes herself as "Investor, Philanthropist, Goddess Extraodinaire!" She belongs to the 1977 class of Norman High School in Norman, Oklahoma.
She has lived in Illinois, Wisconsin, Pennsylvania (at the time of her husband's death) and currently resides in San Carlos, California. After almost nearly two decades, Nancy who was forced to move on from Dave's tragic death she has found love again. She is currently engaged to Scott Vitangeli (pictured below)
A few years later her husband was killed, she settled her wrongful-death claim for a record amount against multimillionaire John E. du Pont. The exact amount that Nancy received was kept confidential at the request of lawyers. The settlement went into a trust for her children.
After du Pont shot Nancy's husband he drove off, and barricaded himself in the steel-lined library of his 44-room mansion. For two days, he held off the SWAT teams that surrounded the place. During trial Nancy sobbed next to her mother-in-law, inconsolable at the fact the father of her children had been murdered at age 36. As for du Pont he was sentenced to 13 to 30 years and died behind bars in 2010, aged 72.
You can find her on Facebook here.