Meet Amy Johnson Allen
Amy Johnson Allen is the wife on NFL player, Jared Allen.
According to his website, after being drafted by the Kansas City Chiefs in 2004, acquired mainly for his long-snapping abilities, Jared went to work quickly to make a name for himself. He cracked into the starting lineup the sixth game into his rookie season as a defensive end and amassed a team-high nine sacks by the end of the year. In 2011, Jared led the NFL in sacks at an incredible 22 for the season; just a half a sack away from tying the NFL record for singles season sacks. He has since dominated the defensive line and has become one of the most feared by quarterbacks in the league.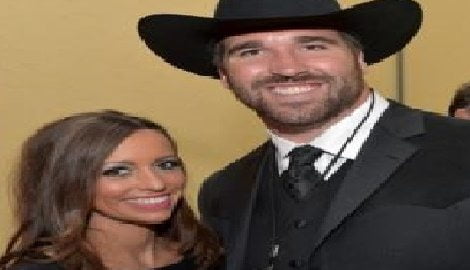 Allen spent his first four NFL seasons as a dynamite pass rusher with the Chiefs.
In 2014, he signed a four-year deal with the Chicago Bears and joined the Panthers in 2015. After seven straight years of double-digit sack seasons, that number trailed off to 5 1/2 with the Chicago Bears in 2014 and only two this year with the Bears and Panthers, despite starting 15 games in each season.
However, Allen has obviously done things right, let's not forget he is a five-time Pro Bowler and a four-time first-team All-Pro selection. Super Bowl 50, was the first one for the veteran player.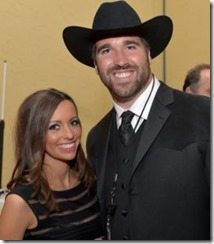 Amy Johnson Allen and her man have been together for a number of years. Amy Johnson Allen and her man got engaged in 2009. According to reports, Amy Johnson Allen officially became an NFL wife in May 2010. At the time Amy Johnson Allen lived in Arizona.
In the past, Jared has been very protective of his wife, even when they were dating, he would talk about her much. It appears its fine with Amy Johnson Allen's shy persona.
Everyone knows wedding proposals are quite the unique moment. A man is supposed to go above and beyond to make it a one of kind moment but in the case of Amy and Allen wasn't exactly like that. He allegedly popped the question on  his truck right before he went on a hunting trip! It all points out, things worked out between them.
Amy Johnson Allen is also the mother of the couple's two children. She gave birth to two daughters. Amy Johnson Allen first born  is Brinley Noelle Allen –who came into the world on October 27, 2011.  The couple's second daughter was born just before the start of the Bears 2014 training camp.