Meet Laura Coleman
Laura Coleman is the wife of NFL Safety, Kurt Coleman. Kurt Coleman currently in his sixth-season says on his website, he was born to play football. Coleman, a seventh-round pick of the Eagles in 2010, is an ex-Chiefs backup who is now a starting safety for the Carolina Panthers.
Now, Coleman, who was on his fourth team and had been discarded twice by two teams before a comeback year with the Chiefs in 2014, will be playing this weekend.
Is not easy when things don't go as planned for players, but for Kurt Coleman his faith and his family has been what matters the most.
Laura Coleman and her man met while both attended College at Ohio University. She is also the proud parents of two little girls, who will surely grow up to become big football fans. It's sure to say Laura will be cheering on her hubby this weekend as she usually does accompanied by her two daughters.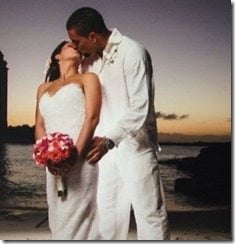 Laura Coleman was born Laura Roberts. Kurt popped the question back in 2013 and she became officially Mrs. Coleman in 2014. As an interesting story, when Laura Roberts –soon-to-be Coleman, was celebrating her engagement along with her girlfriends, she happened to be at the same bar where Drake was. The then bride-to-be, didn't miss the opportunity to get a picture with the rapper.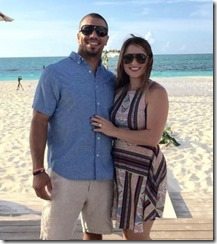 Kurt Coleman, keeps very active on social media. The 28-year-old player often refers to his wife as his "beautiful and amazing and loving and caring wife/friend/mother/confidant."
Mrs. Coleman on the other hand keeps things a little more private. On her Instagram feed, she describes herself as "Mama to two gifts of grace. Wife to my favorite. Daughter. Sister. Friend. Lover of life. Luke 12:48
According to a college profile, Laura Coleman is not only a wife and mother who seats around to watch her man on the field. She is a former forward for the Ohio State Buckeyes. Laura Coleman is the daughter of Michael and Joan Roberts. She also has a sister, Dana, and a brother named, Brett. Laura Coleman grew up in New Britain, Pa. and attended Central Bucks West High School where she started and captained the team.
You can find lovely Laura Coleman on Facebook here, Instagram here.