Andrea Gomez and Josie Cox
Andrea Gomez was waiting for her boyfriend in Mexico and Josie Cox kissed her boyfriend goodbye in Canada, he was going with two friends on a trip to Mexico where Andrea Gomez the girlfriend of  his friend and fellow Australian surfer Adam Coleman was going to meet them, Josie Cox was also going to fly to Mexico to reunite with Dean so they could fly to London together, but the girls never saw them beloved boyfriends again.
According to Andrea Gomez and Josie Cox, Adam Coleman and Dean Lucas were travelling South from Canada to Mexico on a surfing trip, the plan was to meet Andrea at her home in Guadajara, Mexico on November 20, but they never showed up. Andrea reported them as missing the following day.
Andrea Gomez said she warned Adam about the risk they would be putting themselves by driving through Sinaloa, the region known to be the home of El Chapo Guzman is also the place where the Sinaloa Cartel kill dozens or even more people everyday.
"I had told them of insecurity, but never told them of the horrible things that could happen. I feel a little responsible for that."
Australian surfers Adam Coleman and Dean Lucas both 33-year-old  were last seen buying a map the night before their white and blue van was found, according to Sinaloa Press. A burnt-out van with Canadian license plates was found in farmland in Navolato, in Sinaloa on November 21st.
Authorities in Sinaloa said they confirmed with the Canadian embassy that the van found was the same registered to Adam Coleman, however the identities of the two charred bodies inside has not been confirmed. Andrea Gomez brought pieces of her boyfriend's dreadlocks while Lucas' girlfriend Josie Cox was flying to Mexico with her boyfriend's dental records, both girls hope with these items they can confirm whether or not the bodies inside belong to Adam and Dean.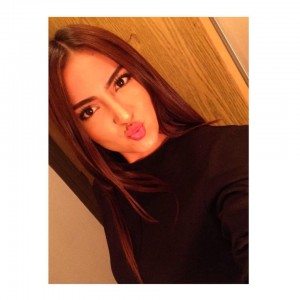 Pin
Andrea Gomez said she met 33-year-old Adam Russell Coleman originally from Golden Bay, Perth a year ago in Tecoman, he spoke perfect Spanish, but Andrea's English wasn't that great. Even so, they pair started dating, Adam came to Gualajara, Mexico to see Andrea every two months, she said they were planning to moved in together in Mexico permanently.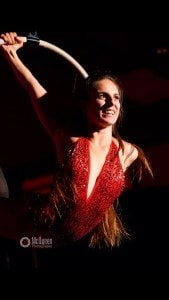 Pin
Josie Cox originally from London, UK a graduate from IDTA Dance Teaching Associate was living with her boyfriend  in Edmonton, Canada where she was working as a circus artist, professional dancer and performer. Josie who also worked at Cirque Le Soir in Dubai only found out Dean was planning to ask her to marry him after he went missing in Mexico.


Our thoughts and prayers go out to Andrea Gomes, Josie Cox, Adam Coleman and Dean Lucas' family and friend throughout this terrible time.