Claire Geary Eubank
Claire Geary  Eubank is the second wife of British legendary boxer Chris Eubank, before their 2014 wedding, Mrs. Cleary was Eubank's manager. They have no children together, but Chris has four children daughter Emily, and sons Sebastian, Joseph and Christopher Jr. who like his old man is a boxer. Would you like to know more of Claire Eubank?
Chris Eubank the youngest of three children was born in Dulwich, London but lived in Jamaica until he was six. After his return to London, Eubank struggled with living without his mother who moved to the U.S and bullying at school and according to his autobiography he was also bullied by his two older brothers Simon and Peter also boxers. Chris learned to defend himself, but at a cost. He was expelled from Thomas Carlton Secondary School after being expelled 18 times in a single year.
When his father couldn't handle him no more Chris was sent to New York to live with his mom Rachel Scollins. He was 16 when he landed in the U.S and New York opened new doors. He quit doing drugs and drinking and started going to church and school.
He started boxing at the Jerome Boxing club on his spare time, boxing became an important part of his life, he was good with his fists and what started as something to do to keep himself busy became his obsession, he was 18 when he won the 1984 Spanish Globes Tournament, at age 19  he made his professional debut against American boxer Tim Brown, he won the bout by unanimous decision. Eubank won his ten next fights, but it was until his 11th victory  against Jamaican boxer Anthony Logan in August, 1989 that put his name of the map.
Eubank fought 52 fights during his 13 years as a professional boxer. He retired in 1998 with a record of 45 wins, 23 he won by KO, 5 losses and 2 draws.
Moving on to his personal life…
Eubank has been married twice first to Karron and then to Claire Geary Eubank. Let's begin with Karron!
Karron Stephen Martin, 51, met the boxer in 1988, she was 24 and her sister dated one of Eubank's brothers and introduced them. They started dating and gave birth to their first child Christopher "Chris Jr." on September 18, 1989. Little Chris jr. was over a year old when Chris and Karron already month months's pregnant with Sebastian got married on December 23, 1990 in Brighton.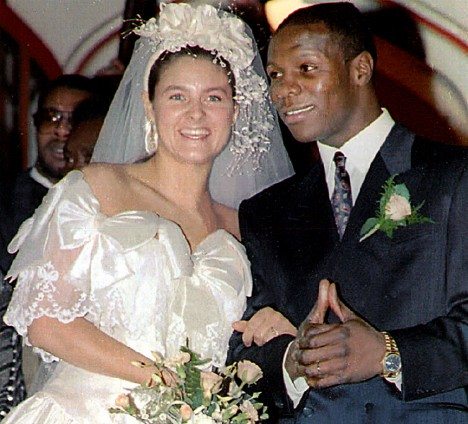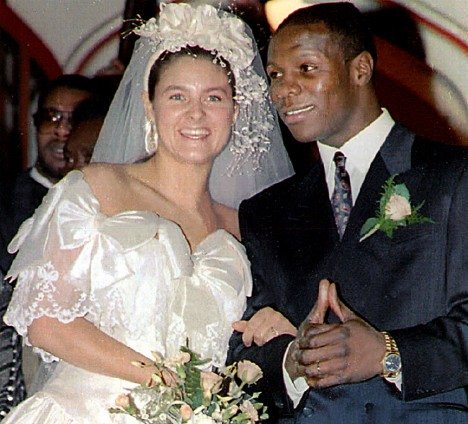 Pin

Karron gave birth to second son Sebastian on July 18, 1991 and to daughter Emily on April 19, 1994, Joseph her youngest child was born on October 23, 1996.

Karron was devastated and considered leaving her husband when a Jamaican nurse said she and the boxer had a torrid affair which produced one child in 1994. She forgave her husband who settled a deal out of court with the nurse. But the nightmare was not over when in 1998 another woman claimed she had a six-year-affair with Eubank; this woman was 18-year-old Zoey Avis who said she met Eubank at a hotel in Manchester when she asked one of his minders if she could meet the boxer and get an autograph. Avis said she was a virgin when she first hooked up with Chris at a Brighton hotel, they continued seeing each other even after she moved to Florida.
Karron was beyond hurt, but decided to stick by her husband's side mostly for her children's sake. Things between them didn't improve, by 2005 they split up and eventually divorced. He filed for bankruptcy the following year.
After their divorce, Karron moved with her children to a house in Rottingdean, her two oldest sons Chris and Sebastian began to hang out with the wrong people and constantly got in trouble, due to this Chris Eubank who had started a friendship relationship with U.S born Irene Hutton after meeting her at a Paris hotel in 2006 talked Karron about sending the boys to live in Las Vegas with Hutton.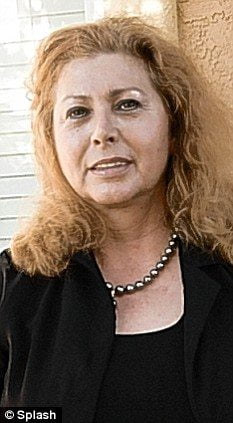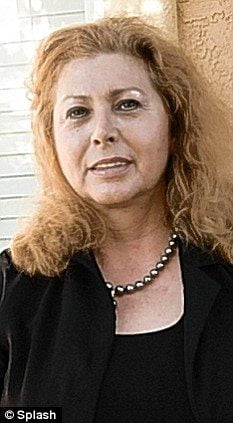 Pin
Karron agreed to the deal. Chris and Sebastian could gain dual citizenship and have better opportunities athletically speaking so by November, 2006 they agreed they would sign the adoption papers and Mrs. Hutton agreed on keeping their deal secret.
After two years, sending the boys with Irene Hutton looked like a sweet deal; Chris got into boxing and enrolled at a business college, Sebastian was in high school and hoped to have a career in the NFL. Things turned a little sour after news about the adoption were leaked.
It was reported that the boys went back to London after Irene broke her part of the deal, allegedly Mrs. Hutton said Karron and Chris showed little interest in their sons and didn't send her enough money to cover the boys' expenses. When the boys left Las Vegas Irene said that after the adoption was revealed Karron became afraid she was going to look like a terrible mother so she snatched them back.
Karron's response to her claims went a little like this..
"We both know the truth but I have been portrayed as a mother who gave her children away and we both know this is not the case.'

Adding that the decision to send the boys to the U.S was to give them better opportunities. "It got my children to a safer environment to go to school, to follow their trade and just become dual citizens without having to marry".

She added: 'There are definitely no plans to send them back to America yet and certainly not with Irene. 'Irene broke our trust and that's it. She's a traitor."
So after all the drama, Karron married second husband Chris Meadows
And Chris married Claire Geary now Claire Eubank.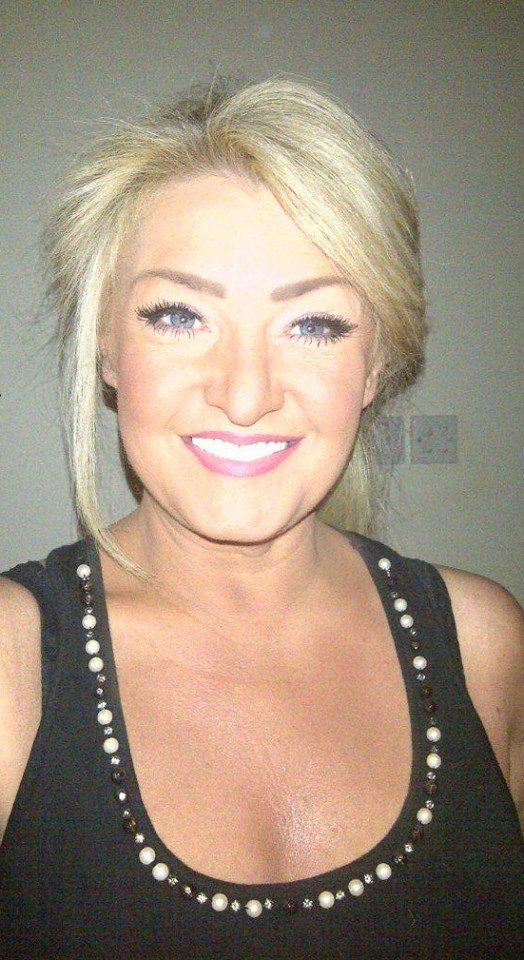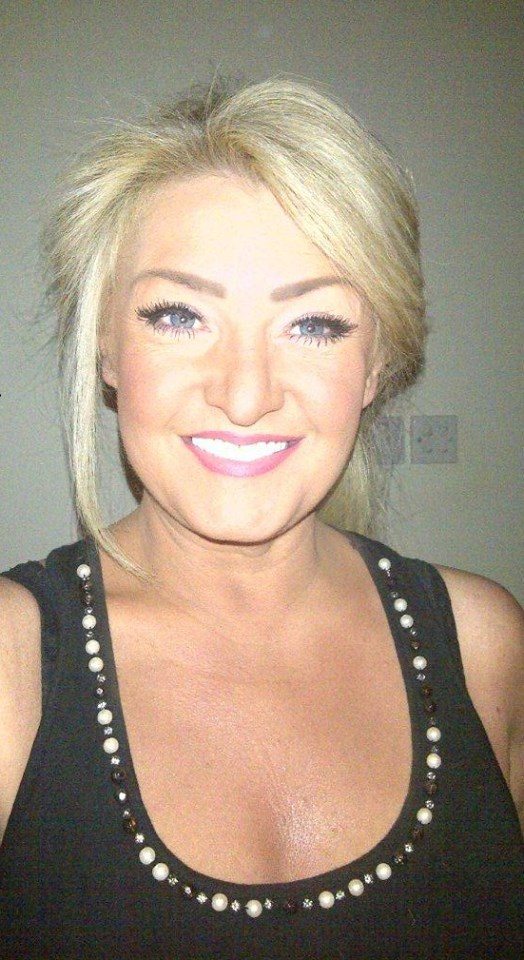 Pin
Claire Geary Eubank a beautiful blonde manager got her first managing job with South African Airways in 1991 where she worked for ten years, then in 2004 became advertising manager for Emirates Airline, in March, 2011 was named their Manager of Corporate Communications, Marketing and Brand.
Claire once a manager of the former boxer became his second wife in October, 2014 while they were on a holiday, son Chris Jr. was the best man.
Follow Claire Geary Eubank on Twitter here.