Angela Reed
Angela Reed is the lovely and supportive wife of retired NBA player, Charles Oakley –whom you might remember as one of the best rebounders in the NBA.
Angela's husband was born December 18, 1963. The Ohio native started an amazing 1,159 NBA games over a 20 year career. He was selected to the NBA All-Star game in 1994.
Oakley was the ninth pick in the 1985 NBA draft after playing for four years at Virginia Union University. He played for the Bulls, Knicks, Raptors, Wizards and Rockets.
These days, her hubby is making headlines for getting involved in public fights. On Wednesday night, the 53-year-old was enjoying of the New York Knicks' matchup with the Los Angeles Clippers when he allegedly got into a shoving match with Madison Square Garden security.
According to a Knicks statement, Oakley behaved in an appropriate manner and had to be ejected and arrested. Luckily for Charles Oakley, his wife, Angela Reed, has his back, right?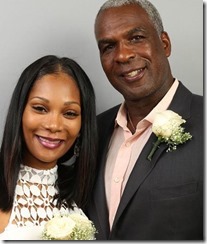 Angela Reed is not only a pretty face, she is also a career woman. She is originally from Harvey, Illinois. According to social media she currently resides in Atlanta, Georgia. The lovely Mrs. Oakley says about herself on social media
Mommy, Wife, Entrepreneur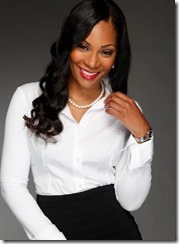 Angela Reed is a financial consultant. Accoridng to a rollingout, Reed along with professional basketball player-turned-economic expert, Robert Layton; are the creators of A Lucrative Life –a financial boutique and financial lifestyle consulting firm.
The two entrepreneurs merged their individual talents and have become so proficient at their craft, that they currently boast a clientele that's more than 4,000 strong, many of them athletes, entertainers and Hollywood celebrities.
Angela Reed holds a CFP certification from Emory University. The money maven's knowledge and experiences with some of the largest financial conglomerates in the nation. She is uniquely qualified in the areas of; accounting, lending, wealth management, financial planning and tax preparation.
Angela Reed who also goes by A.D. Reed, serves as CEO of The Tax Prep Co.
Though Angela and Charles tied the knot less than a year ago, they have been in a relationship for several years. The pair got married on July 30, 2016. Angela and Oakley are the proud parents of teen daughter, Ahmauri Anderson.
You can find Angela Reed on Facebook here.