Meet Angie Smith
Angie Smith is the wife of Baltimore Ravens wide receiver Steve Smith Sr.Reports say her husband recently announced that he will retire at the end of the 2015 season.
Smith made the announcement after today's training camp practice saying: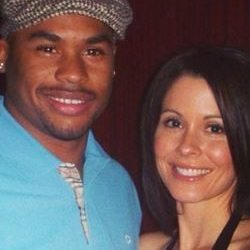 "I'm going to retire after this, go home and be a dad and look back and enjoy things."
The 36-year-old has enjoyed of an accomplished 15-year career, he is one of only two players in NFL history to eclipse 13,000 receiving yards and 4,000 return yards. Smith believes he could play two to three more years, but he made the decision to retire in April making it clear that he's choosing family over football.
Wife Angie must be ecstatic about the decision, don't you think? Read more about her below.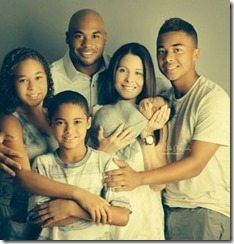 Angie and her hubby reside in Charlotte, NC; she is the mother of the couple's four children but let's go back in time for a bit. Smith met Angie through a mutual friend while attending college at the University of Utah, he asked for her phone number on the way to class one morning and she remembers thinking, "He seemed really genuine to me. He was kind of quiet."
Long story short, they meant business and quickly fell in love and planned a wedding in weeks! That all went down in 2000.
In a span of 15-years, Angie and Steve have welcomed four children: Peyton, Baylee, Boston and Steve Jr. (Smith changed the name on the back of his jersey to Smith Sr. when "Deuce" was born).
Angie and her hubby are Christians, she and her man established the Steve Smith Family Foundation in 2013. The foundation is dedicated to providing hope and inspiration to those in need and advancing causes that are close to the heart of the founder's family.
The couple has always been keen in the importance of giving back, they are involved in a number of charities.
The wife and busy mom of four has been key in her hubby's success supporting his every step, she posted a photo of them on social media and captioned:
No matter where you're playing football I love you. When you're not playing anymore, I'll still love you. When we are old, wrinkly and you're (still) bald and I'm all gray, I'll love you even more. We have been through a lot together, and by God's grace and our perseverance we have beat so many odds! I'm with you and for you, I'll always be on your team. Love you to Jesus and back – ACE
You can find Angie on Twitter here, Instagram here.