Meet Ann Fowler
Ann Fowler is the lovely wife of College Basketball coach, Mark Turgeon. Her hubby said ahead of the Sweet 16, Maryland's heading to Louisville with a clear purpose, to win the game.
Mark Leo Turgeon, a native of Topeka, Kan., led Hayden High School to back-to-back Class 4A state titles in 1982 and 1983, earning all-tournament honors each year. A first team all-state pick as a senior, Hayden went 47-3 in his high-school career.
As a student-athlete, he was selected to the Big Eight All-Academic Team in 1986 and was a Big Eight All-Freshman pick in 1984. He earned a bachelor of science degree in personnel administration from Kansas in 1987.
Turgeon started his head coaching career at Jacksonville State in Alabama. In 2000 he took over Wichita State.In seven years at Wichita State, he built the Shockers into a power in the Missouri Valley Conference, earning the league title and an NCAA Sweet Sixteen appearance in 2006. Turgeon, who came to College Park after directing Texas A&M to four consecutive appearances in the NCAA Tournament, led Maryland to a 17-15 record in 2011-12.
The 51-year-old is entering his fifth season at the helm of the University of Maryland men's basketball team. He was honored as the 2015 Kansan of the Year in June, 2015.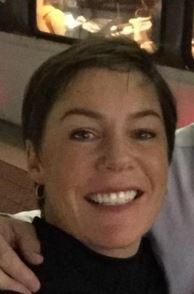 It is very possible his wife, Ann fowler will be cheering on her hubby and his players. She goes on the road occasionally, depending on their three children's busy schedules, the Capital Gazette says.
Ann Fowler met her husband while both attended the University of Kansas. At the time, her future husband was a graduate assistant at Kansas and she was a basketball team manager.
She is the mother of the couple's three children. Ann Fowler first gave birth to son, William Harris, followed by a daughter, Ella and last but not least, another son, Leo Turgeon.
Ann Fowler of Chicago, is the daughter of Margaret Ann fowler –who is a program director for nonprofit groups at the prestigious Kellogg Business School at Northwester.
You can find her hubby on Twitter here.