Anna Schroeder
Meet pretty Anna Schroeder; she is the girlfriend of NBA player Matthew Dellavedova. Her stud is currently playing with the Milwaukee Bucks but previously played for the Cleveland Cavaliers.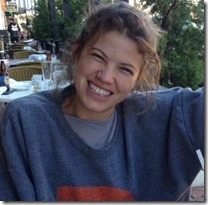 The couple has been dating for a couple of years, they've met while attending St. Mary's college; in fact, Anna used to play Volleyball for the school. If we think about it, the couple came to be thanks to his skill with the ball, if he hadn't been recruited by Saint Mary's College in 2009 they would've never met!
She is originally from Concord, Cali and attended Berean Christian High school; where she was a four-time letter winner. Anna was named Most Valuable Player of the Diablo Valley Athletic League three times in 2006, 2007 and 2008.
Other achievements include four-time All-Diablo Valley Athletic League First Team; helped guide her team to three league championships in 2005, 2007 and 2008.
In 2008, led the Eagles to a 26-7 record and a perfect 12-0 record in DVAL play. She also was a two-time letter winner in swimming. You can read more of her stats here.
Anna and her NBA player boyfriend certainly enjoy their time together. They are seen on social media hanging out with friends and traveling around. Last September the love-birds vacationed in Paris, other places they've traveled together include Brazil, Spain, and of course Australia to meet her in-laws.
Anna will soon become Mrs. Dellavedova! The pretty couple announced their engagement in September 2016. No wedding date thus far!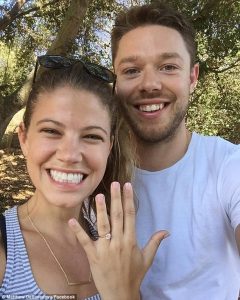 You can find Anna Schroeder on Facebook page here, Twitter here.