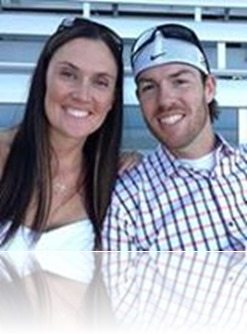 What is more romantic than high school sweethearts? Doug Fister the awesome pitcher with the Detroit Tiger and his beautiful girlfriend Ashley Phelps, fell in love while they were a couple of shy teenagers in high school in their natal Merced, California,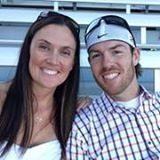 29-year-old Doug Fister met 28-year-old Ashley Phelps when they attended at Golden Valley High School, they have been inseparable ever since!
Ashley R.  Phelps was born on March 05, 1985 in Merced, CA to Dale Phelps, 56, and Jacqueline Phelps, 53.
Ashley Phelps graduated in 2005 from Merced College in 2005, she worked for some time selling floors at Target, before becoming a science teacher  and a water polo coach at Merced High. Ashley like Doug lost her grandparents to cancer, which is why last year she joined the Leukemia and Lymphoma Society, Team In Training, Ms. Phelps and her dear friend Kacy Rosson participated in the Nike Women's Half-Marathon in San Francisco last October.
Find Doug Fister's girlfriend Ashley Phelps on Facebook here and follow her on Twitter here.