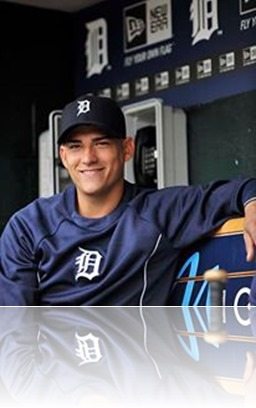 Jose Iglesias, the young, Cuban  MLB player currently playing with the Detroit Tigers is unfortunately for his female fans not single, Iglesias has been happily dating or married to his pretty lady Arlene, mother of his gorgeous son.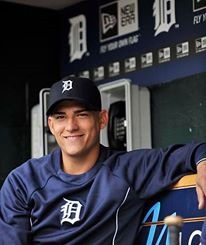 Sadly for us, there is minimum information about Jose Iglesias's girlfriend Arlene, she could even be his wife for God sakes, this girl really know how to keep media out.
So far, we know hat Arlene has been with Iglesias for a longtime, she gave birth to their son Jose Iglesias Jr. in February, 2011. She and their beautiful boy.
"For me, he's the most important thing in my life. When you have a baby, I can't explain what you feel. It's great. It's very special. He's one month and 10 days and he's beautiful — like me," Iglesias said about his son.
Arlene, her son, mom, and father in-law Candelario Iglesias lived in Pawtucket, R.I when Jose was playing with The Boston Red Sox, but she then moved to Miami.
Help us find more info about Jose Iglesias' girlfriend Arlene, leave your comments in the box below.