Asia Irving
Asia Irving is the stunning model sister of NBA player, Kyrie Irving. Her brother is currently a Brooklyn Nets starting point guard.
Kyrie Irving was born in Melbourne, Victoria, Australia. Irving had a love of basketball from a young age through watching his father, Drederick Irving, who played professional basketball for the Bulleen Boomers. Irving subsequently lived in Australia before relocating to the United States at the age of 2. He has dual citizenship in the United States and Australia.
Asia Irving is the older sister of Kyrie. They also have a younger sister named, London. Tragedy struck the family when their mother, Elizabeth, died from an illness when Kyrie was four, so Drederick raised the children with the help of Irving's aunts.
Her brother, was a highly recruited as a senior at St. Patrick High School in New Jersey and committed to Duke University. As a freshman he was a leader; however, his season was cut short with a toe injury. After returning in the NCAA tournament, Irving announced he was declaring himself eligible for the 2011 NBA Draft after signing with 24..7 Sports Management and agent Jeffrey Wechsler.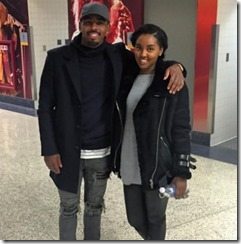 The 2011 NBA Draft 1st Overall Draft Pick was also named, 2011–12 NBA Rookie of the Month, December, January, February, March; 2012 Rising Stars Challenge MVP, 2012 NBA Rookie of the Year Award and made the 2012 NBA All-Rookie First Team.
Kyrie and sister, Asia, are very close. For her birthday he posted a picture of the two of them and wrote:
Same mother and same father. I'm saving all the water works for you shorty, lol my twin and my voice of reason through the bs that life sometimes throws. You're appreciated and I will give you the world and all my love if that's all I have left to give. Love you shorty and Happy birthday.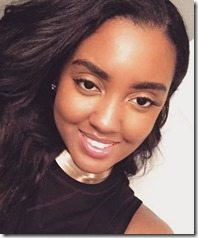 Asia Irving was born January 12, 1991. Irving lived in the Melbourne suburb of Kew before relocating to the United States when she was three years old, like her brother she also has dual citizenship in the United States and Australia.
Asia Irving has made a name for herself as a fashion model. The 25-year-old is a Temple graduate and she is the co-owner of the clothing boutique Elizabeth Smith.
Aside of the fashion world, Asia Irving enjoys spending quality time with her family and friends. During an interview, Asia reveals she actually is African-American through her mother, –who was adopted from a Native American reservation in Minnesota.
Asia also revealed she feels most beautiful, bare in a ponytail or bun, adding: "I never really realized just how much having your hair from around your face allows your best facial features to shine." Her celebrity body inspiration is Rihanna and says she hits the gym frequently to work out on abs, legs, and .
You can find lovely Asia Irving on Instagram here.