Barbara Pinson
It is our tremendous honor to introduce you to Mrs. Barbara Pinson; she is the gorgeous and incredibly proud mother of Theo Pinson. Her boy is a forward player for the North Carolina Tar Heels basketball team at the University of North Carolina at Chapel Hill.
Just before we get to tell you about Mrs. Pinson, allow me to tell you four cools facts about her talented son.
Theo was born

Theophilus Alphonso Pinson on November 5, 1995; in Greensboro, NC.

Son of

Theophilus Alfonzo Pinson Sr. and Barbara Pinson.

The 6'6″ forward/ guard athlete graduated from

 

Wesleyan Christian Academy in High Point, N.C.

He is pursuing a major in communications studies.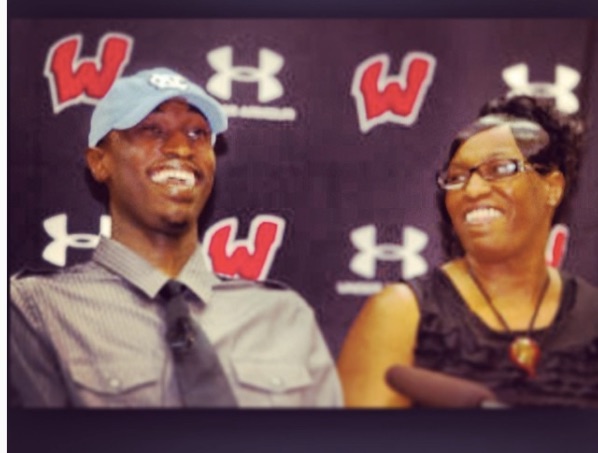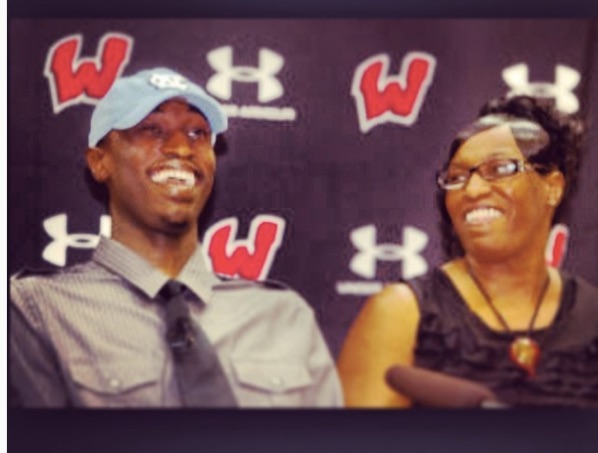 Mrs. Pinson was born Barbara Sue Readus on January 24, 1967.  In addition to son Theo, Barbara has a younger daughter, Brianna.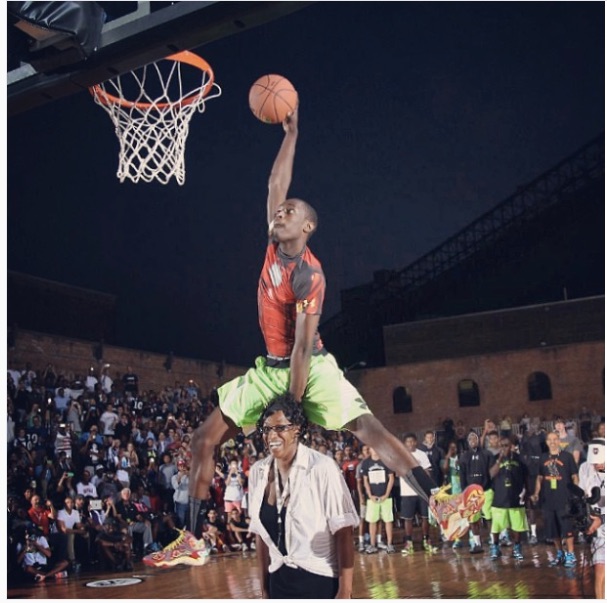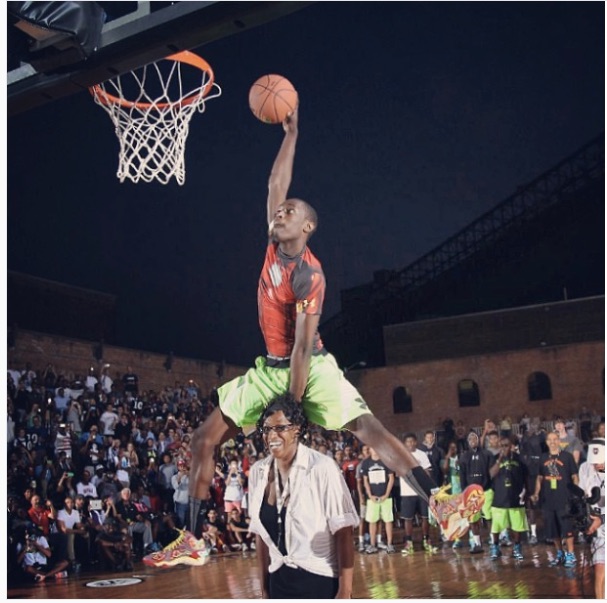 Furthermore, Mrs. Pinson a former basketball player at UNC-Charlotte, was confident of her son's jumping skills when she let him jump over her at the Under Amour Elite 24 dunk contest.