Carrie O'Neill
Carrie O'Neill is the gorgeous blonde who is currently dating MLB player, Stephen Piscotty –a left fielder for the St. Louis Cardinals.
Carrie's MLB stud had a good year in 2015, after he made his major league debut that July and was also the Cardinals' organization Player of the Year that season. Stephen Edward Piscotty was born January 14, 1991.
Psicotty is one of three sons born to Michael and Gretchen Piscotty. His brothers are Austin and Nicholas. He was originally drafted by the Los Angeles Dodgers in the 45th round of the 2009 MLB Draft but he chose not to sign at that time. Instead Stephen enrolled at Stanford –where he earned All-Pacific-10 Conference first team and majored in atmospheric and energy engineering.
He was drafted in 2012 as the Cardinals' first round selection. As a rookie in 2015, Piscotty strung together a .305 batting average with 7 home runs and 39 RBI to accompany his .359 on-base percentage.
After making 63 regular-season appearances as a rookie in 2015, Piscotty then made another 153 regular-season appearances in 2016.
Carrie's beau has certainly continued to shine and recently reached an agreement on a long-term extension that will guarantee him over $30 million.
With a solid spot in their outfield for years to come and a hot woman by his side, Stephen sure needs to thank his lucky stars. Meet the woman in question below.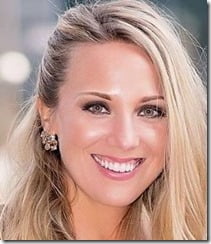 MLB wag Carrie O'Neill and Piscotty have been dating for over a year now and the two could take the next step any moment now.
According to social media info, the gorgeous Carrie O'neill hails originally from Sarasota, Florida. The blonde attended Cardinal Mooney High School and studied Business Administration at University of Florida.
She also holds a Masters of Arts in the field of International Business from the Hough Graduate School of Business at UF.
Carrie O'Neill is currently an Account executive at Wilson Dow Group. According to her LinkedIn, she previously worked at Amylin Pharmaceuticals as an Associate Director.
She's also worked abroad, from 2013-2014 she was part of the European Marketing Team at Bristol-Myers Squibb.

Carrie seems to have embraced the role of MLB wag attending major events with her man. Last year the two were spotted at the Women's Foundation of Greater St. Louis; Gatherings & Goodwill. They couple also made the 6th annual Cardinals Wives for Wishes event held at Flemings Steakhouse in Frontenac last July.
Thoughts on the hot couple? Will they tied the knot this year?
You can check out more photos of Carrie O'Neill on her man's Instagram here.