Ben Greve
Ben Greve is the loving husband of Lindsay Whalen, the WNBA player who is currently a point guard for the Minnesota Lynx . Prior to that she played college basketball with the Minnesota Golden Gophers at the University of Minnesota.
Ben's wife was born May 9, 1982 in Hutchinson, Minnesota; the oldest of five children born to Neil and Kathy Whalen. She attended at Hutchinson High School and the University of Minnesota where she played at until she was selected in the first round (4th overall pick) in the 2004 WNBA Draft by the Connecticut Sun.
Whalen played in Connecticut for six years. Subsequently was traded to the Minnesota Lynx on January 12, 2010.
Lindsay joined the USA Basketball Women's National Team in the fall of 2009; she was a member of the team that represented the US at the 2010 FIBA World Championship and the 2012 Olympics in London and then again at the 2016 Summer Olympics in Rio, Brazil.
Lindsay Whaley met her husband Ben Graves during their freshman year at the University of Minnesota where Ben was a member of the All- American Minnesota Gophers Golf Team.
Ben and Lindsay married in Hutchinson, Minn. on Oct. 6, 2008. Speaking about Lindsay's hubby, are you ready to find out even more about Ben Greve? For that reason check his bio below.
Ben Greve's biography.-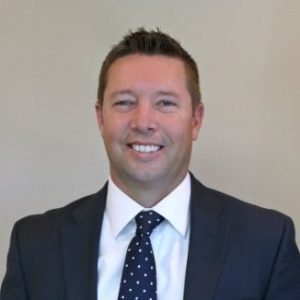 Ben Greve was born in Annandale, Minnesota. His parents are David William Greve, 65, and Sandra Kay "Sandy" Greve, 60. Ben has two siblings, Timothy the athletic trainer for the Minnesota Timberwolves and Nick, an Eden Prairie based accountant.
Ben graduated in 2000 from Annandale High School and in 2005 from the University of Minnesota with a BS in marketing and communications.
While at UM, Greve played an important role during the 2006 NCAA National Championship when UM took the title, he played on the Canadian Golf Tour and the Hooters Tour.
In addition to that, Ben played Black Hall Club in Old Lyme. Conn during the time his wife played with the Suns.
In 2010, back in Minnesota Ben became an assistant golf professional at the Medina Golf and Country Club. He was a touring golf pro at Ben Greve Professional Golfer. As well as a Golf Stix Accounts Associate for 2nd Swing Golf on 2011.
From May 2012 to July, 2013, Greve was marketing coordinator for State Farm Insurance, in July, 2013 was insurance agent with Insurance Planners.
 Since August, 2014, Ben Greve has been working as an insurance advisor for the Twin City Group.