Barkevious Mingo
Is a good day to be NFL player Barkevious Mingo who, according to reports has been traded to the Patriots.
The Cleveland Browns traded the 25-year-old linebacker to the New England Patriots. According to NFL.com, the 6'4" and 240 pounds player will fly to North Carolina on Thursday and join the Patriots there.
Barkevious Levon Mingo was born October 4, 1990 in Florida. He played football at West Monroe High School in Louisiana. Mingo was raised with four siblings: Hugh III, Hughtavious, Malik, and LaDarian.
Barkevious Mingo also known as 'keke' was a superstar at LSU –where he was a two-time Second-team All-SEC selection at defensive end. He majored in sports administration.
He was taken 6th in the 2013 draft by the Browns and made his pro debut for the Cleveland Browns in 2013.
He played in 15 games in each of his first two seasons with the Browns and notched seven sacks and 55 solo tackles.
He finished second on the Browns and third among all NFL rookies with five sacks in 2013. Mingo recorded a sack in each of his first three NFL games, including a sack of Joe Flacco during his first career NFL play.
Mingo largely struggled in Cleveland, failing to find a consistent role in the Browns defense. With the Patriots, he joins one of the brightest minds in defensive football in coach Belichick. Will Mingo be able to finally shine?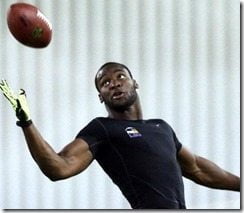 As for his personal life, Mingo is listed as "In a relationship" on Facebook. According to that status, the Louisiana native is off the market. Question, is, who is Barkevious Mingo's Girlfriend? You see the thing is, Barkevious Mingo happens to be a very low key kind of guy. He likes keeping his private life out of the spotlight and is clearly not a big fan of social media. He hasn't tweeted since 2015 and keeps his Instagram set to private. Bummer!
To answer our title question, we'll simply know when he wants us to know. Think his current relationship will endure the moving to another state phase?