Julie Simmons
Julie Simmons is the proud mother of NBA player Ben Simmons, the Australian 6'11 point guard currently playing for the Brooklyn Nets, who previously played for the Philadelphia 76ers and college basketball at LSU.
Ben Simmons College
The Aussie baller attended Box Hill Senior Secondary College and Montverde Academy in Montverde, Florida, and has represented the Australian national team. Julie Simmons' son most recently played with the LSU Tigers.
Simmons took NCAA basketball by storm, posting averages of 19.9 points, 14.9 rebounds, 6.0 assists, 2.4 steals and 1.6 blocks through the Tigers' first seven games. At just 19, he has already drawn comparisons to some all-time basketball greats.
Ben Simmons NBA Career Timeline
On June 23, 2016, Ben Simmons was selected first overall in the 2016 NBA draft.
On July 3, 2016, he signed his rookie contract with the Sixers.
On September 30, 2016, he sustained a fracture of the fifth metatarsal bone of his right foot.
After fully recovering from his fracture, Simmons finally made his NBA debut on October 18, 2017, against the Washington Wizards.
On April 2, and April 8, he was named Eastern Conference Player of the Week.
Simmons was later named Eastern Conference Rookie of the Month  March and April.
On June 25, 2018, he was named NBA Rookie of the Year.
On September 23, 2020, he suffered a knee injury against the Boston Celtics.
He closed the2020 season being named as the 2020 NBA steals leader, and he was named to the All-NBA Third Team and the NBA All-Defensive First team.
On August 31, 2021, with four months left on his contract Simmons asked for a trade, adding that he was willing to miss training camp in order to be traded.
For missing four preseason games, missed practices, on-court workouts, and meetings he was fined $1.4 million.
He returned to the team on October 1st, 2021.
He was ejected from practice on October 19, 2021 and suspended for one game for declining several times to substitute into a drill.
On October 25, 2021, it was reported the Sixswers stopped fining Simmons who claimed he was struggling with mental illness; however, when Simmons still didn't cooperate, the fines came back, becoming the most-fined player in the NBA.
On February 10, 2022, The Philadelphie 76ers traded him, Seth Curry, and Andre Drummond to the Brooklyn Net in exchange for Paul Millsap and James Harden.
Ben Simmons Net Worth
As of April 2021, Ben Simmons' net worth has been estimated at $75 million. In addition to his NBA salary, Simmons earns over $6 million from his endorsement deals with Nike, Upper Deck, Beats, Kellogs, Penfold Wines, Smart Water, and FootLocker.
Ben Simmons Contract & Salary
On July 15, 2019, Ben Simmons agreed to a five-year, $170 million contract extension with the Philadelphia 76ers. Bimmons' annual salary is $35,448,672.
Ben Simmons Cars
Ben Simmons has a pretty sweet car collection, two Ferrari 488s (Pista and Spider), Shelby F-150 Super Snake, Lamborghini Urus, Rolls-Royce Cullinan, Porsche 918 Spyder Weissach Package, a Land Rover.
Ben Simmons Parents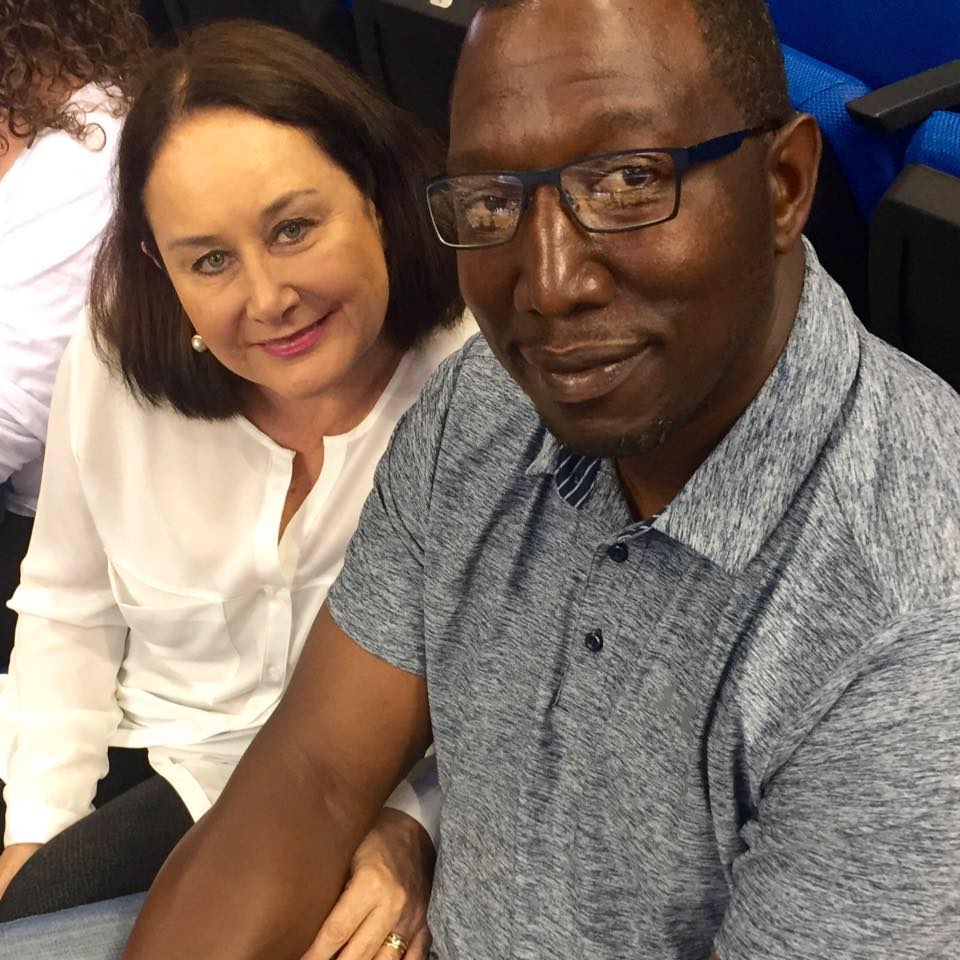 Ben Simmons'loving and supportive parents are former basketball player Dave Simmons and Australian beauty Julie Simmons.
Ben Simmons Father
Dave Simmons
Australian native Julie Simmons has known the ins and outs of the sport for a long time. She is married to David Simmons, who played 13 seasons in the Australian National Basketball League (NBL), earning All-League honors with Melbourne in 1990 and an NBL championship with the Tigers in 1993.
6'9″ Dave Simmons was born on April 13, 1963, in New York. He played basketball while he attended South Bronx High School and later in college at Oklahoma Baptist from 1981- 1982, 1984-1985, Redlands Community College from 1983 to 1984, and Oklahoma City University from 1986 to 1987.
Mr. Simmons was retired by the Melbourne franchise he played with from 1989-to 1996. Her husband also played for Newcastle, Sydney, and Canberra teams in the NBL and served as interim head coach and assistant for the Hunter Pirates after retiring from the game.
Dave Simmons started his coaching career with the Hunter Pirates as an assistant coach in 2003; that same year he served as interim head coach, before returning to his old assistant head coach during the 2004-2005 season.
Ben Simmons Mother
The story goes that Julie Simmons went into labor during the opening ceremony of the 1996 Olympic Games in Atlanta.  She gave birth to Ben (Benny as she calls him) on July 20, 1996.
Julie Simmons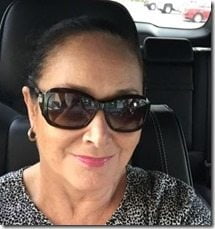 Ben Simmons' mother Julie Simmons a personal assistant was born Julie Blake on January 21, 1958, in Melbourne, Australia where she attended Loreto Mandeville Hall. She is a former cheerleader and aerobics instructor who met her husband at a Melbourne gym in 1989. Julie was a cheerleader for Dave's team the Melbourne Tigers for some time.
You can find lovely mama Julie Simmons on Twitter here.
Ben Simmons Siblings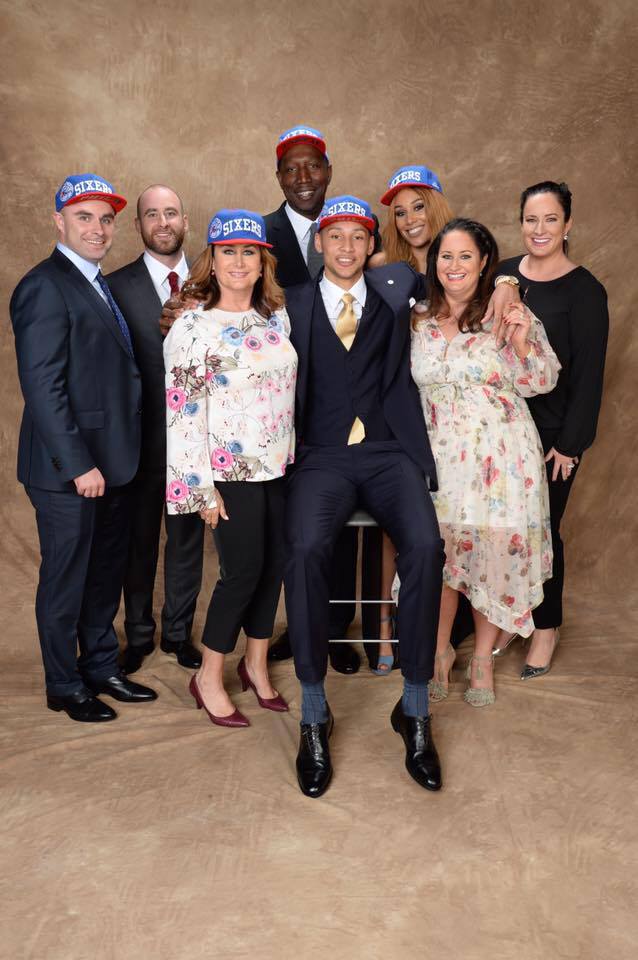 Julie Simmons and her husband have two children, daughter Olivia, and son Ben. Julie Simmons is the mother of four other children from a previous marriage to Mr. Tribe, they are Ben's half-siblings: Melissa, Emily, Liam, and Sean Tribe.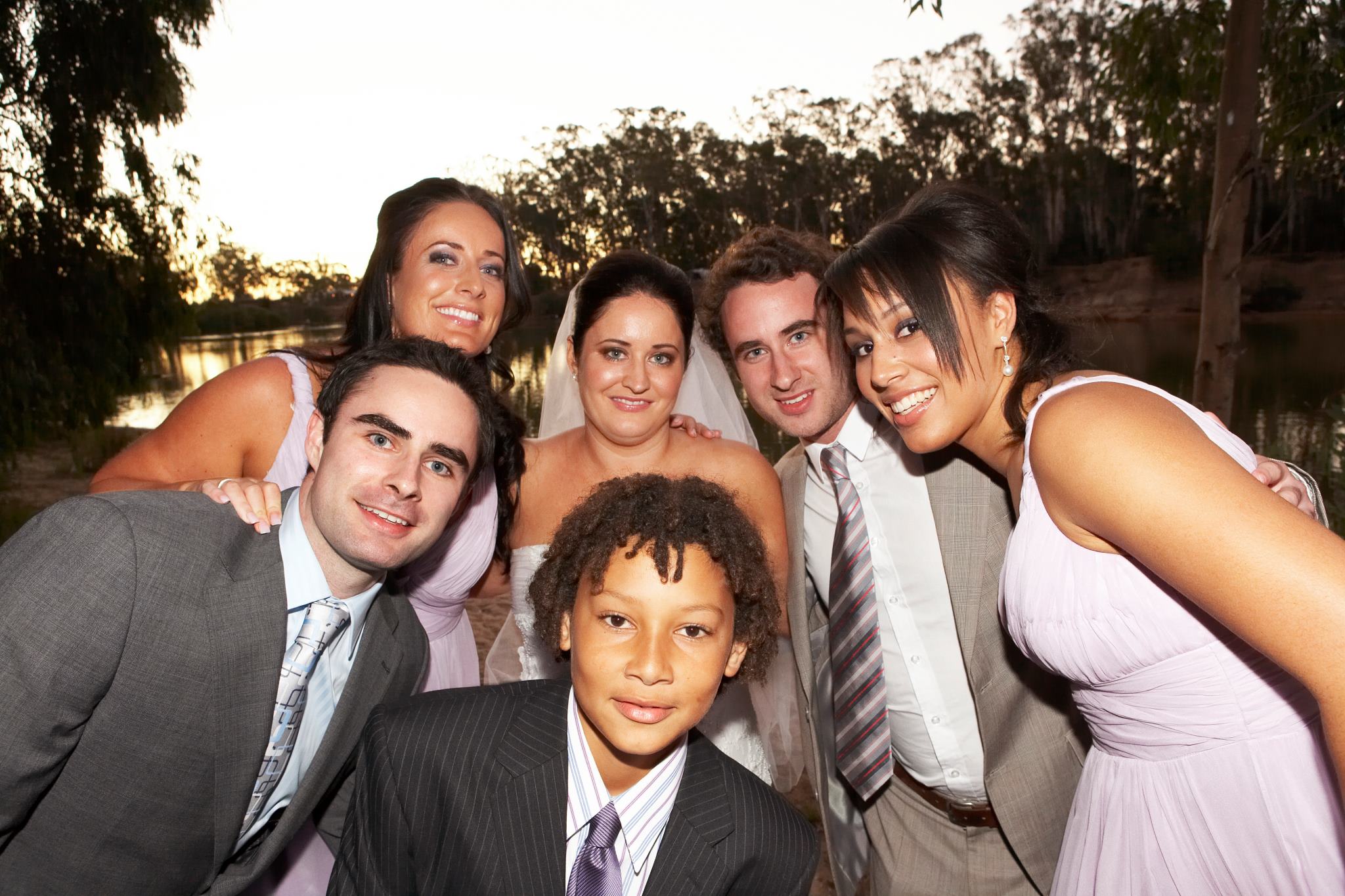 Emily Tribe Bush
Her daughter Emily (b. October 17, 1980) a former rower at Washington State University is the wife of NFL player Michael Bush while Julies' son, Liam worked as an assistant coach at Southwest Baptist in Bolivar, Missouri.
Melissa Tribe
Melissa the oldest of the Tribe Simmons children graduated from Loreto Toorak and from Deakin University with a Bachelor of Commerce in Human Resource Management. Melissa Tribe is the co-founder and COO at SixOne, previously was a senior human resources business partner at the National Australia Bank from 2014 to 2019; she had the same job at MLV Australia from 2010 to 2014, Aviva from 2005 to 2010, and was a workforce specialist at Deloitte.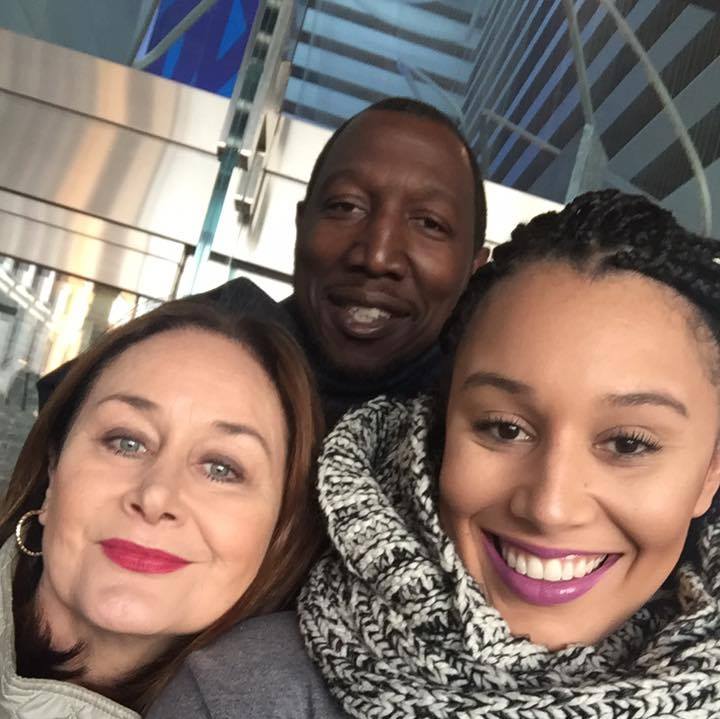 Pretty Olivia Simmons a YouTuber is the brand ambassador for Glaceau. In April 2021, Olivia Simmons accused her half-brother Sean Tribe of abuse when she was three years old; Olivia added that her mother Julie, an abuse survivor, knew about everything.
"I was crying out for help I was silenced," Olivia wrote on Twitter. In separate tweets, Simmons, who called herself a fearless survivor, wrote, "These are not accusations. This is my truth." Simmons also claimed she has "medical records" to further prove she was allegedly molested as a child.
Sean Tribe denied  Olivia's allegations and released a statement on both Instagram and Twitter.
"We are deeply saddened by the false allegations made on Twitter by our daughter and sister, Olivia Simmons, against her brother," read the statement, which allegedly came from the Simmons family. "As a family we are devastated that we even have to release this statement. The allegations she made never happened. Her brother and entire family deny them."
Sean Tribe
Sean Tribe, graduated from RMIT University; he is the co-founder of +SixOne in Philly and Ben's manager. Before that, Sean Tribe was the owner of Small Tribe Agency in Melbourne, national account manager at Pacific Brands from 2011 to 2013, and account manager for Converse from 20098 to 2011.
Liam Tribe/ Liam Simmons
Liam Tribe also known as Liam Simmons played college basketball at San Diego Christian University from 2003 to 2007, he holds a Bachelor of Science in exercise science and kinesiology from San Diego Christian University and a Master's in physical education from Australian Catholic University.
From 2009 to 2012, Liam was an assistant coach and head coach at Northwest Christian School, served as an assistant at Nicholls State University from 2013 to 2014, assistant coach at Southwest Baptist University from 2015-2018.
Was an assistant for four months at the University of California, Riverside, skills development coach for the NBA between 2018 and 2019; worked seven months as head coach for the Franklin Bulls and head coach for Colorado Christian University since 2020.
Ben Simmons Girlfriend
Ben Simmons' current Gf is Maya Jama, but before he started dating her we have seen him with several stunning gals, This is the list of girlfriends of Ben Simmons.
2016 – dated Brittany Renner.
2017 – He was linked to Dylan Gonzalez, who also dated Anthony Davis and Josh Gordon.
Around 2017 and 2018, he dated Tinashe.
Simmons dated Kendal Jenner from 2018 to 2019.
After his split from Jenner, Simmons dated Aussie model Talia Richman.
Maya Jama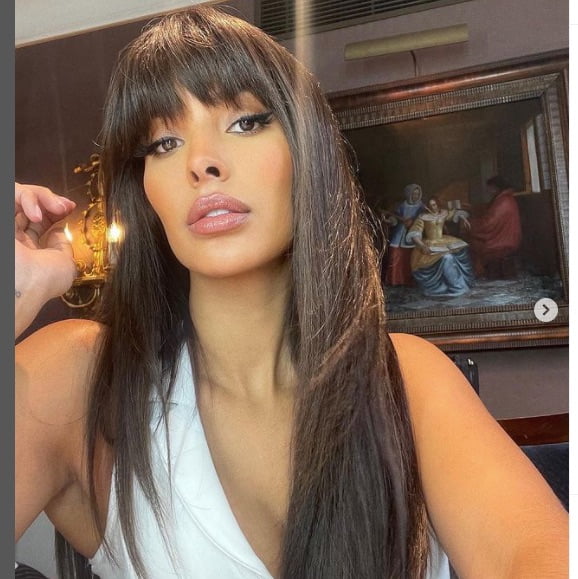 Pretty Maya Jama born Maya Indea Jama on August 14, 1994, in Bristol, England is a radio and television presenter. Maya attended Cotham School, before moving to London to pursue an acting career. She landed her first job as a VJ at JumpOff TV, later on, she worked for Sky UK's Trace Sports.
She hosted the travelogue for Copa90 named  Maya's FIFA World Cup Cities and joined MTV's show The Wrap Up in 2014. Other gigs include co-hosting Cannonball, MOBO Awards, Big Fat Quiz of the Year 2019, Peter Crouch: Save Our Summer, The Duchess, Big Fat Quiz of the Year 2020, RuPaul's Drag Race UK, Celebrity Juice, Glow Up: Britain's Next Make-Up Star, Crouchy's Year-Late Euros: Live. Last year, Maya co-hosted Wal the Line and The Brits Are Coming.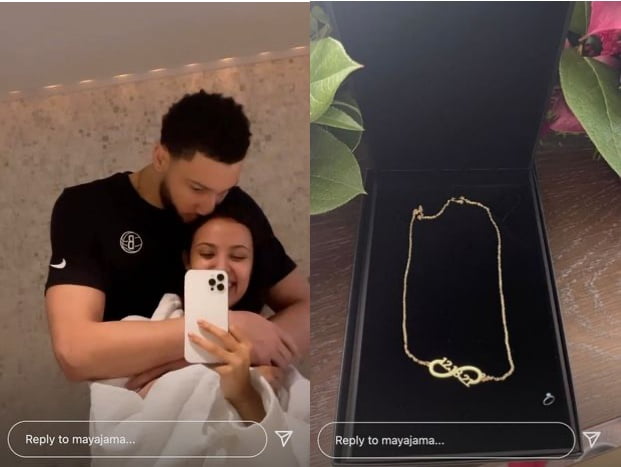 According to her Instagram, Ben Simmons asked her to marry him on December 18, 2021.