Maja Dragic
Maja Dragic is the beautiful and stunning wife of Goran Dragic, the Slovenian NBA player who is currently a guard player for the Brooklyn Nets. He previously played with the Phoenix Suns, Miami Heat, and the Houston Rockets. Her man happens to be one of the best point guards in the league.
Goran Dragic Parents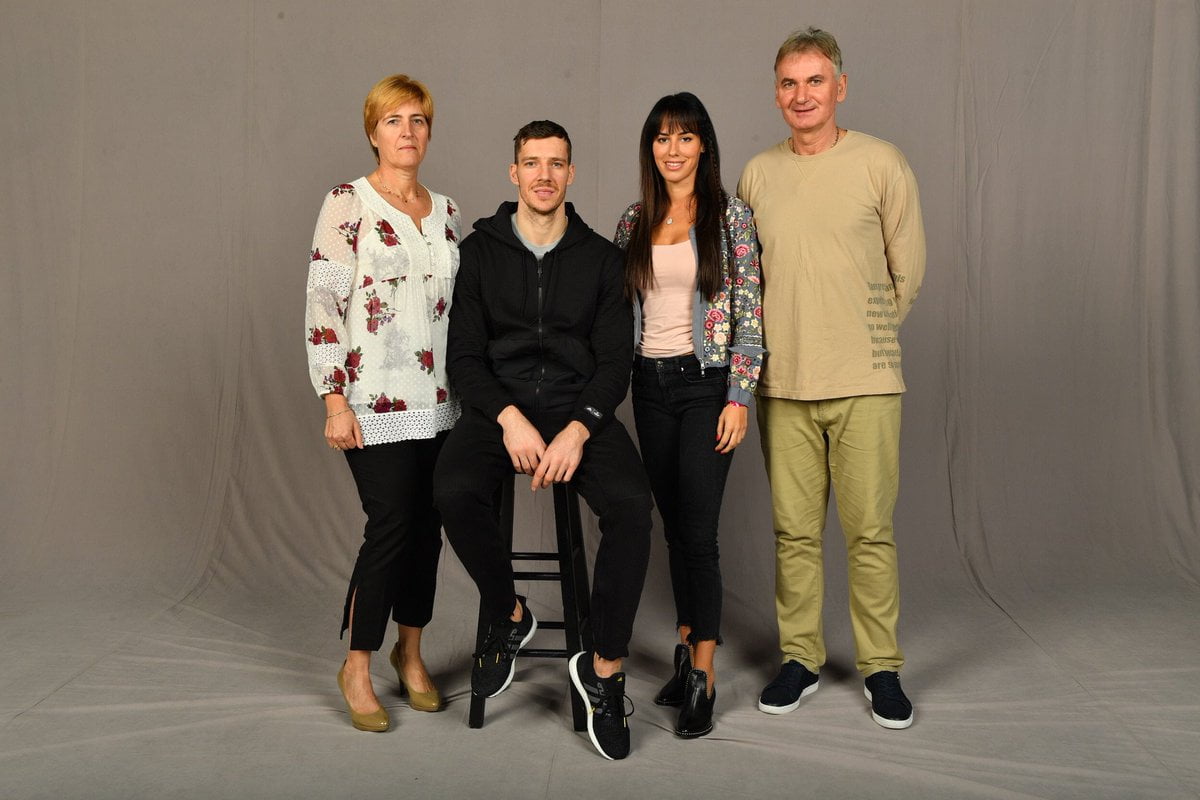 Maja Dragic's husband 6'3″ Goran Dragic was born on May 6, 1986. He is one of the sons born to Mojca Dragic and Marinko Dragic. His mom was born in Slovenia, while his father Marinko a former instructor at one of Ljubljana's driving schools was born in Serbia.
His mom, Mojca once talked about Goran's first time living abroad at the age of 18.
"When Goran went abroad for the first time, he was 18 years old, I admit that I cried every day for half a year; a child needs parents with him, especially if he is abroad, where there is a different culture, unknown people, food. At the beginning it was very hard for me. We heard each other on Skype every day. Even several times a day. Even now, when both of my children have their own families, it is difficult for me as a mother to be far away from us, " says Mojca
Goran Dragic Brother
Zoran Dragic
People think Goran Dragic has a twin brother, however, his brother Zoran is actually his younger sibling. 6'5 Zoran Dragic was born on June 22, 1989, in Ljubljana, Slovenia, Yugoslavia.
Both Goran and Zoran played for Slovenia's National Team, Zoran's debut was at the 2007 FIBA Europe Under-18 Championship; he later played at the 2009 FIBA Europe Under-20 Championship, 2011, 2013, 2015 EuroBasket championship, and 2014 FIBA Basketball World Cup.
Zoran was not drafted by any team during the2011 NBA draft, but by July 2012, he joined the Houston Rockets for the NBA Summer League, a month later he signed a two-year deal with the Spanish team the Unicaja Malaga.
In September 2014, signed with the Phoenix Suns, making his NBA debut against the Los Angeles Clippers on November 15, 2014. Zoran and Goran Dragic were traded to the Miami Heat on February 19, 2015, Zoran was assigned to the Sioux Falls Skyforce on March 4th before Miami recalled him a day later.
Zoran was traded to the Boston Celtics on July 27, 2015, sadly the Celtics waived him on August 10, 2015. He returned to Europe in  August 2015 when he joined Khimki, later played for Anadolu Efes in 2017; sadly in February 2018, suffered a torn anterior cruciate ligament and was out for the rest of the season. He returned to play in January 2019.
He later joined Ama Trieste on January 8, 2019, ratiopharm Ulm on August 6, 2019, Bastokia on January 30, 2020; on  October 30, 2021 played for the Lithuanian team Zalgiris Kaunas and played for Cedenita Olimpija on January 9, 2022.
Goran Dragic NBA Career
He started playing professionally with the Slovenian basketball team, Ilirija in 2003, a year later he moved with the Slovan, CB Murcia in Spain two years later, returned to Slovenia in 2007 and played for Olimpija.
He was selected in the second round, 45th overall in the 2008 NBA Draft by the San Antonio Spurs, who traded his draft rights to the Phoenix Suns. After two seasons, the Suns traded him to the Houston Rockets in February 2011. Later played for the Saski Baskonia during the NBA lockout in 2011.
Goran returned to Houston for the 2011-2012 season; he was awarded Western Conference Player of the Week award on April 9, 2012. He signed with the Phoenix Suns after the 2012 season
The Suns subsequently traded him to the Miami Heat just before the 2014-15 NBA trade deadline. Dragic was named Western Conference Player for the Week for the second time on February 3, 2014.
On April 23, 2014, Goran was awarded with the 2014 NBA Most Improved Player award; on February 19, 2015, Gorand along with his brother were traded to the Miami Heat. He signed adeal with Miami  on July 9, 2015; he suffered a calf injury on January 28, 2016, missing eight games after he was placed on injured reserve.
Dragic was named Eastern Conference Player of the Week  on November 27, 2017 and again on January 15, 2018. He replaced Kevin Love at the 2018 NBAAll-Star Game on February 1, 2018; on December 19, 2018, he underwent surgery on hisright knee, and suffered a  plantar fasciitis injury in Game 1 during the 2020 NBA finals against the Los Angeles Lakers.
The Miami Heat traded him to Toronto Raptors on August 6, 2021; on November 28, 2021, Goran announced he was stepping down from the team for personal reasons.
"Goran is taking some time away from the team, with our full support, to manage a personal matter," Raptors general manager Bobby Webster said in a statement. "He has been a complete professional in the time that he has been with the Raptors — Goran has been a great mentor to our younger players and a valued teammate for our veterans."
He was traded along with the 2022 first-round pick to the San Antonio Spurs on February 10, 2022, five days later, Dragic and the Spurs agreed to a buyout allowing him to enter the free agency.
Goran Dragic has agreed to a contract buyout with the Spurs and is entering free agency, sources tell @TheAthletic @Stadium. A slew of teams will now pursue the 14-year veteran.
Goran reunited with former Suns teammate Steve Nash now head coach of the Brooklyn Nets when designed a deal with Brooklyn on February 22, 2022.
Goran Dragic NBA Stats
Goran Dragic Net Worth
According to Hollywoods Magazine Goran Dragic's net worth has been estimated at $245 million.
Goran Dragic Contract & Salary
Goran Dragic's one-year contract with the Brooklyn Nets is worth $728,742. 
In 2008 Goran Dragic signed a four-year, $ $7,616,000 contract with the Rockets.
In 2012, agreed to a four-year, $30 million deal with the Suns.
2015, Dragic signed a five-year, $85 million with the Miami Heat.
2018, signed a one-year contract extension with the Miami Heat for $18 million.
In 2021, the San Antonio Spurs retained his $12,848,276 contract.
Goran Dragic Wife
Maja Dragic
Maja Dragic's hubby grew up playing soccer, but an injury forced him to switch sports and began playing professional basketball in Europe at the age of 17 for Ilirija Ljubljana in Slovenia.
Maja Dragic and her hubby tied the knot in 2013 in Slovenia. A particular fact of their wedding included the couple wearing crowns for the special day. The couple designed together their dream home in Slovenia.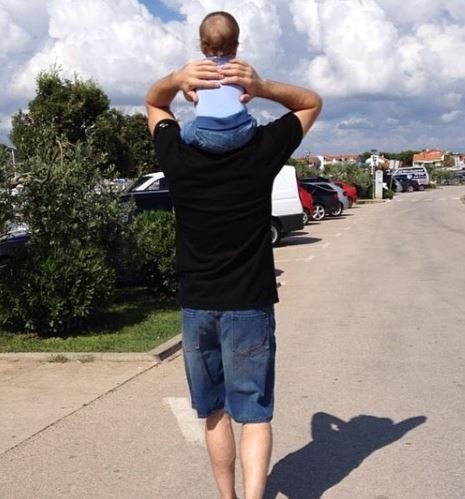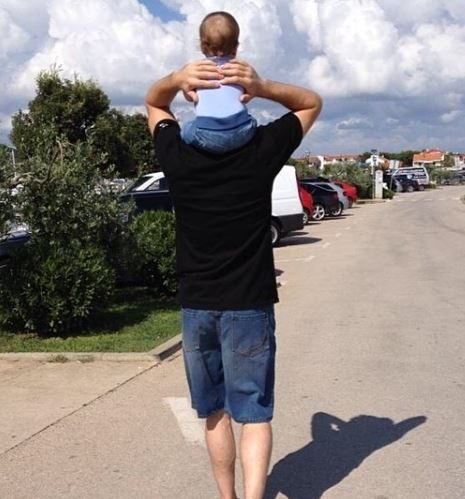 Maja and Goran have two beautiful children; Mateo born on November 11, 2013. The 6 ft 3 in player described the birth of his son as an "unbelievable experience" and about the lovely Maja Dragic:
"All the congrats to my wife Maja," "She did a great job. I don't know if I could do that. That's why I'm a man."
Almost two years later Maja gave birth to their second child, a girl this time, they name her Viktoria. The pregnancy described as difficult forced Maja to give birth to Viktoria in Serbia in August 2015.
Maja Dragic is not to be confused with a Serbian journalist with the same name. Mrs. Dragic, the lovely NBA wife spends her time being a stay-at-home wife, attending her hubby's games and of course taking care of their children.