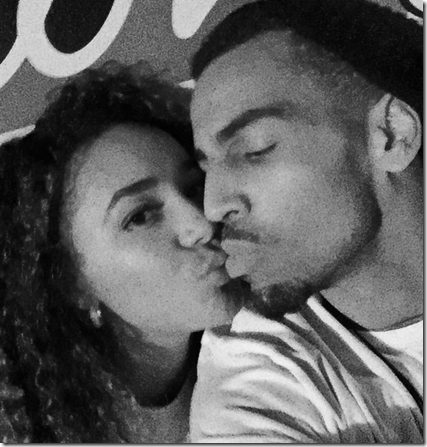 Meet gorgeous Bertille Sefolosha, the wife of NBA player Thabo Patrick Sefolosha. Her 30-year-old husband who was born in Switzerland, has South African roots and currently plays for the Atlanta Hawks has been arrested outside the popular 1 OAK club.
Bertille must have been worried sick after she heard her husband was charged with resisting arrest, obstructing governmental administration and disorderly conduct after he refused to disperse and then "charged at an officer," a police spokeswoman said. Her shooting guard husband allegedly refused to move when police tried to set up a crime scene following a stabbing incident involving Indiana Pacers forward Chris Copeland.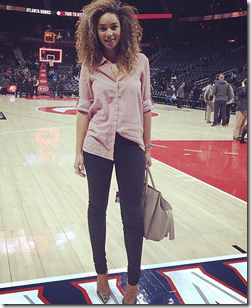 Bertille who is a French native, and her hubby have been together for 12-years. The couple met in France while she was in school and he was playing basketball.
The wife and mother is very into charity work, she and her husband work together to benefit after-school programs in Mamelodi, South Africa; in 2013 they hosted a fundraiser "A Night for Africa."
According to her LinkedIn she attended University of Oklahoma from 2010 – 2012. We have to remember her hubby was a key player for the Oklahoma City thunder team from 2009 till last year. During a 2012 interview for So6ix Magazine, he sad his wife was very smart and was studying for her Masters in International Relations. May we add she is very fashionable as well, she's always looking her best don't you think!
Bertille is a mother of three children, three daughters, two of them are name Lesedi and Naledi.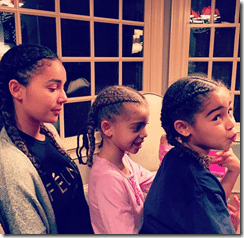 Bertille's hubby suffered an ankle injury as police put him under arrest, walked with a limp and wore a bandage around his right ankle after his release.
You can find lovely Bertille on Instagram here.