Blair Babineaux
Blair Babineaux is the lovely and supportive wife of NFL player, Jonathan Babineaux. Her husband is the longest tenured Falcon on the team, currently playing his 12th season.
Blair's husband was born Jonathan Joel Babineaux on October 12, 1981. His younger brother, Jordan Babineaux is a former safety who played with the Seattle Seahawks and the Tennessee Titans.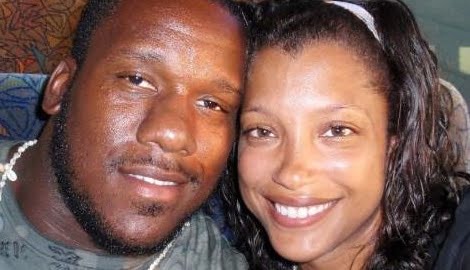 Babineaux aka Babs was selected in the second round (59th overall) in the 2005 NFL Draft by the Falcons.
In 2014 he signed a three-year, $9 million contract extension with the Falcons. He played in all 16 games with four starts in his 11th season in 2015. He finished the season with 1.5 sacks, one interception, one forced fumble, and two passes defended.
Babineaux, 6-2, 300 pounds, has spent his entire career in Atlanta. Along for the ride, his gorgeous wife, Blair has been with him.
Blair Anderson/ Blair Babineaux
Prior to her Wag status, Blair was known as Blair Anderson from Georgia. She and Jonathan Babineaux tied the knot back in 2010 after meeting each other in college. The couple has two adorable children together.
The couple made headlines in 2007, when she told police they had argued and found her pit bull, Kilo, in severe physical distress. However, it was later reported, Babs had to kill the dog in self-defense.
Subsequently, Jonathan made headlines once again in 2009 after it was reported he was arrested for felony possession of .