Janice Suber McNair
Janice Suber McNair is the lovely wife of businessman and philanthropist, Robert 'Bob' McNair –her husband is the owner of the Houston Texas.
Janice and Robert McNair have been married for decades, together are the proud parents of four adult children. Her husband is perhaps best known in the business community as the founder of Cogen Technologies, which was sold in 1999 for $1.5 billion according to Forbes.  Cogen was the largest privately-owned cogeneration company in the world, with aggregate capacity of 1,400 megawatts.
Robert McNair was born in Tampa, Florida on December 31, 1937. He graduated from the University of South Carolina in Columbia in 1958 with a Bachelor of Science degree.
Thought Bob McNair formed Houston NFL Holdings in 1998, is a member of the Texas Business Hall of Fame and has remain committed in his effort to bring the sport to Houston and is actively involved in NFL affairs serving as chairman of the Finance Committee and is a member of the Audit committee –his recent comments referring to his players as "inmates" in a time players are choosing to take a knee before they go out and play, makes you wonder.
Truth is Janice's longtime hubby did a really bad thing and he had to apologize for it.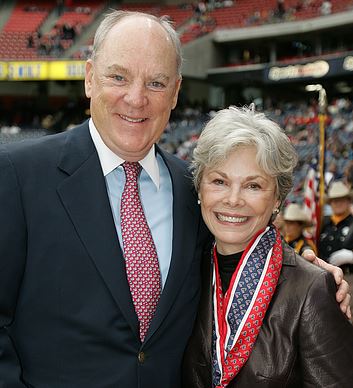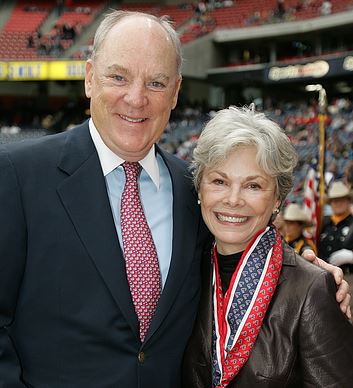 Janice Suber McNair, along with her husband, is the founder of The Robert and Janice McNair Foundation, the Houston Texans Foundation, the McNair Medical Institute and the Robert and Janice McNair Educational Foundation in Forest City, N.C.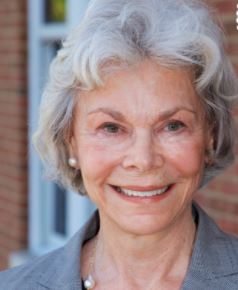 She also serves as a Rice Associate and member of the William Marsh Rice Society. In 2005 she and Bob made the largest gift to that $502.7 million campaign in support of the Jones School.
Janice Suber McNair is well-known in the Houston community for her philanthropic and civic commitment. With her husband, she established the Robert and Janice McNair Foundation, which provides significant support to a wide variety of charitable, scientific, literary, educational and religious organizations.  She is also a strong supporter of the Houston Zoo, where the Janice Suber McNair Asian Elephant Habitat has been open since 1994.
Janice Suber attended Columbia College in Columbia, South Carolina, graduating in 1959. While in Columbia SC, Janice met her future husband. She and Robert have been Houston residents since 1960.
Together they are the parents of two sons, Cal and Cary and two daughters; Melissa and Ruth. In 2012, their son, Cal McNair was named the Texans chief operating officer.
The power couple have certainly been champions of philanthropy for many years, giving generously to deserving causes.