Cheryl Esiason
Cheryl Esiason is the longtime wife of former NFL QB, Norman Julius Esiason –whom you may know better for his nickname, Boomer Esiason.
Cheryl's hubby is widely known for his current career as a sports analyst but prior to that Esiason enjoyed a 14-year career in the NFL as a quarterback for the Cincinnati Bengals, New York Jets and Arizona Cardinals.
Born Norman Julius Esiason on April 17, 1961; the NY native played varsity football, basketball, and baseball at New York's East Islip High School.
He became a four-time Pro Bowl quarterback and one of the most successful quarterbacks in NFL history, including being named the NFL's Most Valuable Player in 1988. Esiason ended his career with 2,969 completions in 5,205 pass attempts (57 percent completion percentage) for 247 touchdowns and 37,920 yards.
Upon retiring from the NFL after the 1997 season, Esiason began his broadcasting career. He made his debut as a commentator for ABC's NFL "Monday Night Football" and called "MNF" games for two years. He's also called games for Westwood One/CBS Radio Sports' "Monday Night Football"
In 2002 he joined CBS Sports, he was hired as a studio analyst for "The NFL Today." In 2007, he debuted as host of WFAN's national weekday morning radio show, "Boomer and Carton in the Morning." He also hosted "The Boomer Esiason Show" on Madison Square Garden Network.
He's practically done it all, but by his side, all those years wife Cheryl, has always been there.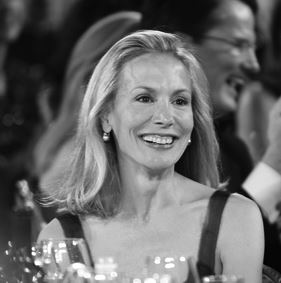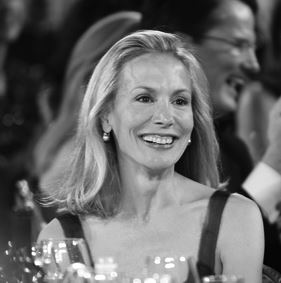 Cheryl Esiason and Boomer have been married for 31-years. The couple tied the knot on May 24, 1986. Since then, Cheryl and her hubby have welcomed two children, Gunnar and Sydney.
Boomer has described his lovely wife as a 'world class mom.'
Cheryl Esiason has been a dedicated wife and mother, but she's also dedicated countless hours working for her hubby's foundation.
According to her Boomer Esiason Foundation website, Cheryl Esiason is described as the Co-Founder and serves as Co-Chairman since the Foundation was launched in 1993. The Boomer Esiason Foundation (BEF) was formed after the couple's son, Gunnar –was diagnosed with cystic fibrosis. They fund research to find a cure for the disease.
25-year-old Gunnar who still needs to take cystic fibrosis medications –attended Boston College and played football and hockey while in school.
Sydney Esiason also attended Boston College and is currently in a relationship with NHL player, Matt Martin. The couple's gorgeous daughter works as an anchor on Sports Illustrated SI Wire.