Is Boston Celtics' head coach Ime Udoka married to actress Nia Long? The answer is No, they are not married, but they are engaged and shared one son together; Ime Udoka and Nia Long have been together for over a decade.
Ime Udoka who became the Boston Celtics' head coach in June 2021, replaced Brad Stevens. Before starting his coaching career in 2012, Ime Udoka played for the Lakers in 2004, New York Knicks and the Portland Trail Blazers in 2006, San Antonio Spurs in 2007, and Sacramento Kings in 2009.
What Ethnicity is Ime Udoka?
African-American Ime Udoka the first African head coach in NBA history was born in Portland, Oregon, but his father was born in Akwa Ibom, Nigeria.
Ime Udoka Parents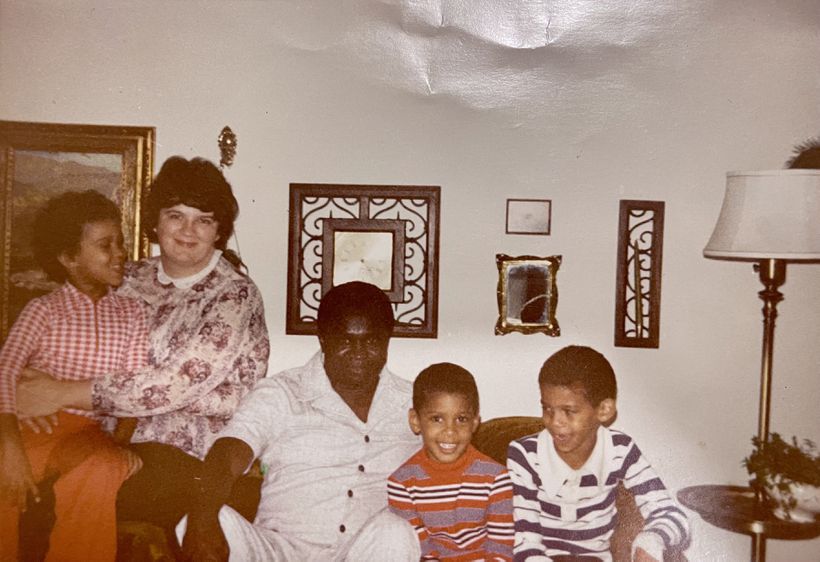 Ime Udoka is one of three children born to Vitalis Udoka and Agnes Udoka. His mother born Agnes Jean on November 18, 1946, in Ottawa, Canada, passed away on December 7, 2011, in Portland, Oregon.
Agnes Udoka graduated from Illinois State University; she met her husband in 1973, after moving to Portland, they eventually got married in 1975. Agnes proud mother of sons James, Ime and daughter Mfon worked as a teacher and later at U.S. Bank for over two decades.
Vitalis Sunday Udoka was born on November 12,m 1946, in Nigeria. He moved to the United States in 1970. He worked several jobs while struggling with racism snd discrimination, when he tried to stand up for himself, he was fired.
"We'd tell him to just not say anything, so he could keep working," said Ime's sister, Mfon. "But he said he was being mistreated. It's hard being a Black person in America, and a foreigner at the same time."
Vitalis Udoka died at the age of 59, on October 17, 2006, of a massive heart attack.
Ime Udoka Siblings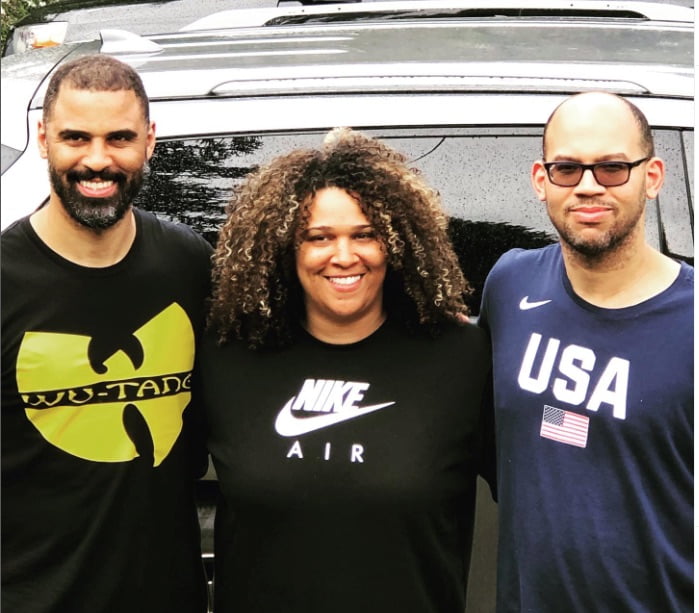 James Udoka
Ime Udoka's big brother James Christopher Udoka was born on April 20, 1975. Sadly we couldn't find more information about James Udoka, except that he still resides in Portland, Oregon.
Mfon Udoka
The only girl of the Udoka's children is Mfon Udoka, born Mfon Sunday Udoka on June 16, 1976, in Portland, Oregon. 6'0 Mfon played basketball at Benson High School and later at DePaul University, from where she graduated with a B.A. in communications and an English minor. She also holds a M.S. in sports management from Canisius College.
She wasn't drafted by any team during the 1998 WNBA draft, but she signed with the Detroit Shock that same year; in 2003, Mfon Udoka played with the Houston Comets in 2003 and with the Los Angeles Sparks in 2004. In addition to that, she played with the Nigerian Women's national basketball team from 2004 to 2006.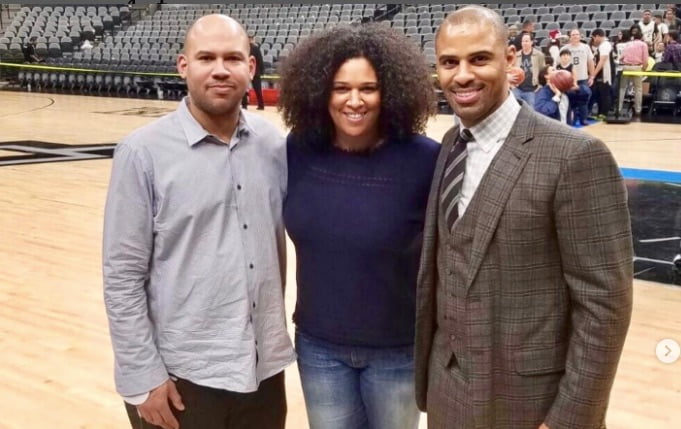 Ima Udoka College
After graduating from Jefferson High School, Ime Udoka played college basketball at Utah State from 1995 to 1997; he later transferred to the University of San Francisco in 1997 and Portland State in 1999. He wasn't drafted by any team during the 2000 NBA draft.

Ime Udoka Name Pronunciation
Ime Udoka's name pronunciation is EE-may you-DOE-kuh.
Ime Udoka Basketball Career
Udoka signed with Fargo Moorhead Beez in 2000.
In 2001, played with the Argentineanbasketball team, Club Sportivo Independiente.
Played with North Charleston Lowgators from 2002 to 2003.
On January 14, 2004, signed with the Los Angeles Lakers, sadly they waived him that same year, rejoining the Charleston Lowgators.
Between 2004 and 2005, Ime played with the Spanish team Gran Canaria basketball team, JA Vichy from France, and Fort Worth Flyers of the D-League.
He signed with the Portland Trail Blazers in 2006 and with the San Antonio Spurs in 2007.
In 2009 played briefly with the Sacramento Kings, and returned to the Spurs in 2010. He played his last season with UCAM Murcia in 2012.
Ime Udoka NBA Stats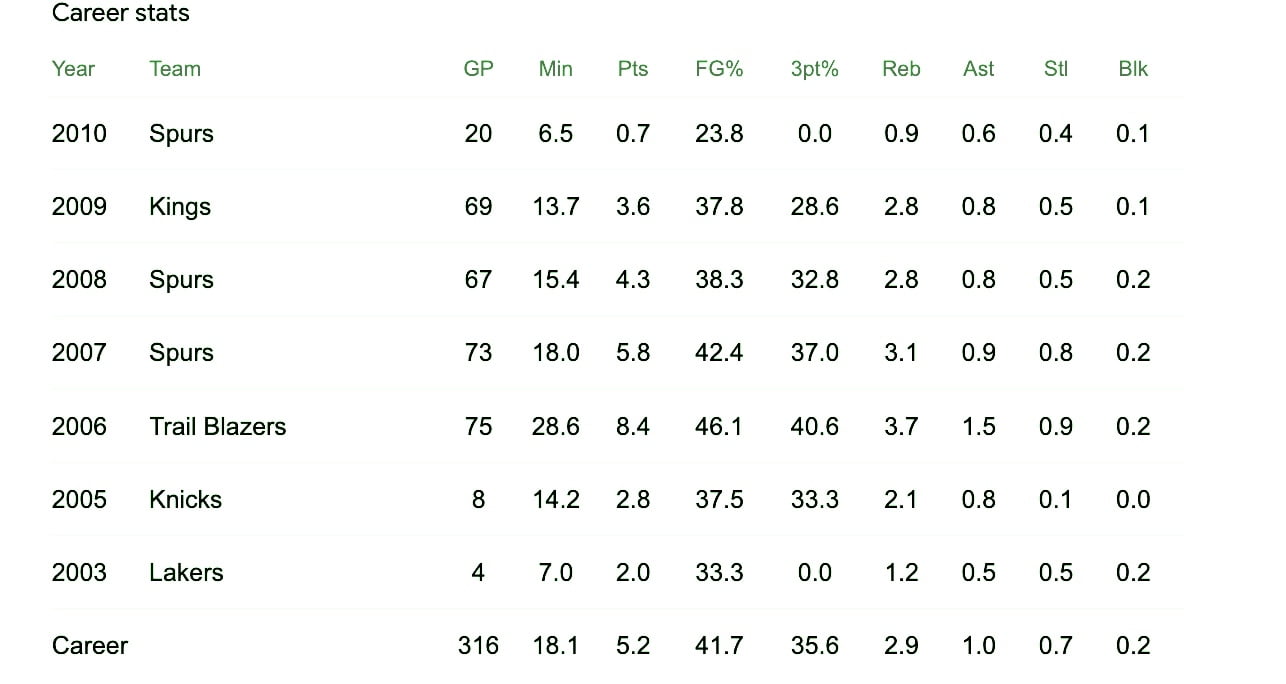 Ime Udoka Coaching Career
Ime Udoka started his coaching career in 2012 as an assistant with the San Antonio Spurs. In June 2019, joined the Philadelphia 76ers coaching staff as an assistant coach for head coach Brett Brown.
He was named assistant coach for the Brooklyn Nets on October 30, 2020, and appointed head coach for the Boston Celtics on June 28, 2021.
Ime Udoka Net Worth
As of April 2022, Ime Udoka's net worth has been estimated at $11.5 million.
Ime Udoka Wife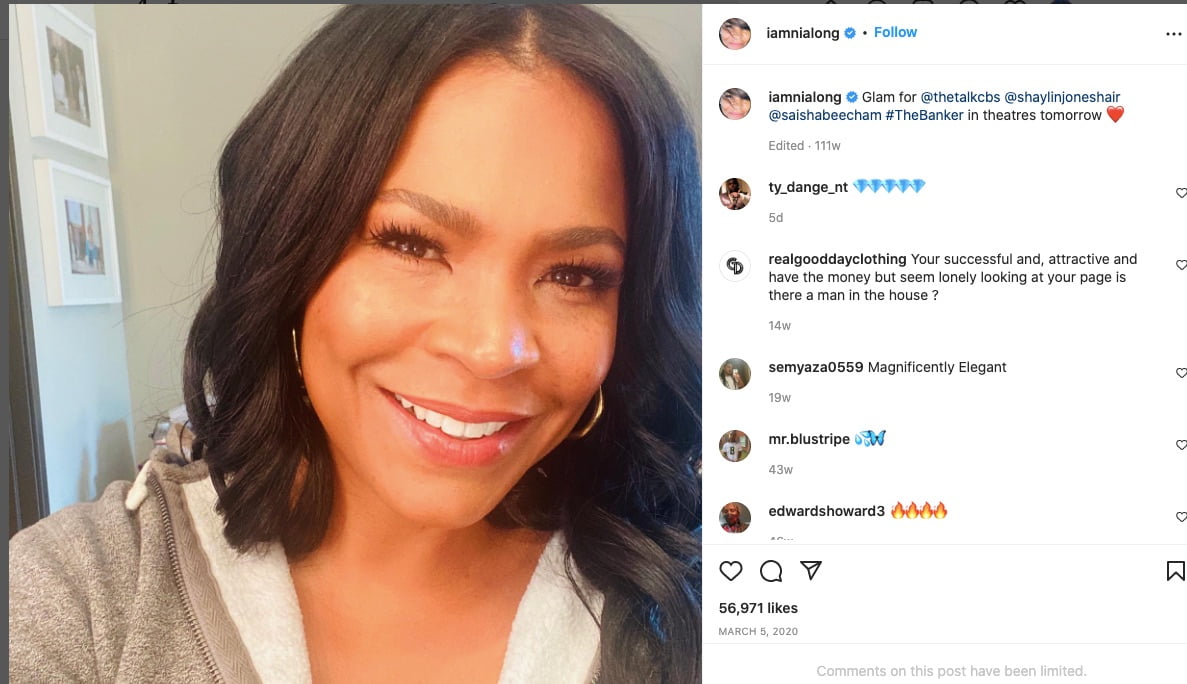 Actress Nia Long is usually referred to as Ime Udoka's wife, however, they are not married but engaged. Nia Long and Ime announced their engagement in 2015, Long said she is fine without putting a wife and husband label into their relationship.
Love is complicated, let's just start there," says Nia. "And then you start a marriage, which I've never been married. And there's a reason for that because I don't know that I need to say 'I do' to prove to you that I love you. But also, what does marriage really [mean]… that you own me now and I own you? I don't get that part.
I understand the religious aspect of marriage. That is beautiful and it's fantastical and it's dreamy and it's every girl's fantasy to have that moment. But I don't know that I need that to feel like I'm in a partnership that's working.
Related Story: Joe Mazzulla wife Camai Mazzulla
Nia Long
Nia Talita Long was born on October 30, 1970, in New York, she is the daughter of Talita Gillman Long and Doughtry Long both teachers. Nia was two when her parents divorced, and she moved with her mother to Iowa, then South Los Angeles.
Nia Long studied at Paseo Del Rey Elementary School in Playa Del Rey, after going to St. Mary's Academy and Westchester High School in L.A.
She made her acting debut in the 1986's television series 227; she also appeared in the Fresh Prince of Bel-Air in 1991 and 1994 and 1995. Nia Long played Debbie in the 1995 film Friday alongside rapper Ice Cube, with whom she also appeared in the film Are We There Yet? and Are We Done Yet? in 2005 and 2007, respectively.
Nia Long-dated actor Massai Z. Dorsey from September 1999 to November 2001; they announced they were expecting their first child in November 2000 and planned to get married in June 2001. Their son  Massai Zhivago Dorsey II was born on November 26, 2000.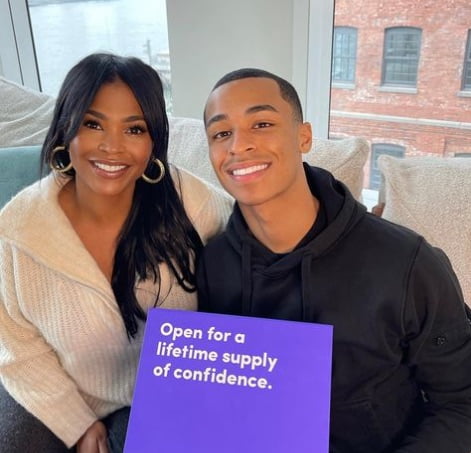 Nia and Ime Udoka made their relationship public in 2010; they welcomed their son Kez Sunday Udoka on November 7, 2011.