Alison Wascavage Veach
Meet Alison Wascavage Veach aka Alison Veach! she is the beautiful wife of NFL executive Brett Veach, the general manager for the Kansas City Chiefs; he initially joined the Chiefs in 2013 as their pro and college personnel analyst, subsequently in 2015, they named him co-director of player personnel and finally general manager in 2017.
RELATED STORIES: MEET THE KANSAS CITY CHIEFS' BEAUTIFUL WIVES AND GIRLFRIENDS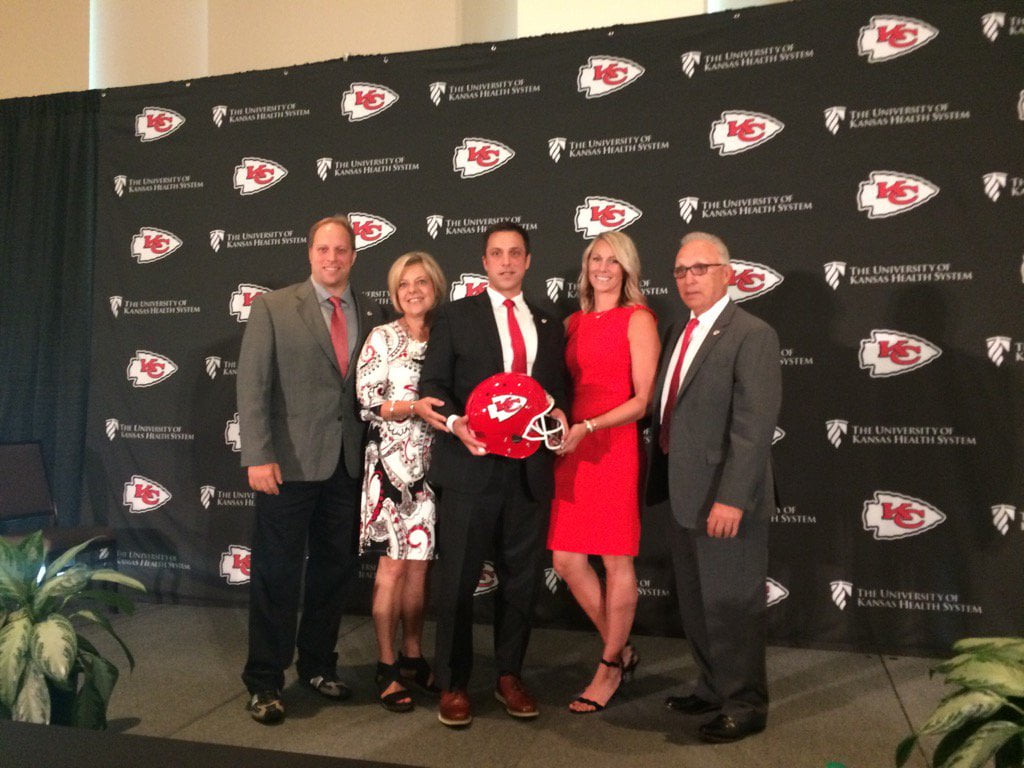 Prior to the Kansas City Chiefs, Brett was a scout for the Philadelphia Eagles. He attended the University of Delaware, where he also played college football and met Matt Nagy who got him a job with the Eagles;  they both joined the Chiefs when coach Andy Reid left the Eagles in 2012.
"Brett has a sharp football mind, a tremendous work ethic and a keen eye for finding talent," Hunt said in a release announcing Veach's hiring. "Over the last four seasons he's played a critical role in building our football team."
Mrs. Veach was born Alison A. Wascavage on September 29, 1982, in  Kulpmont, Pennsylvania. She is one of the children born to Alice and Gerald"Jerry" Wascavage. Alison has two sisters, Krisa and Micgaelyn and brother Kevin.
Alison graduated from Mount Carmel High School and Bloomsburg University with a Master's degree in elementary education.
She and Brett who met while they both attend Mount Carmel tied the knot on June 26, 2015, in Kansas City, Missouri; spent their honeymoon in London, England.
They have three beautiful children; daughter Ella Mae and twin sons Wylan and Elijah.