Meet pretty Jasmine LeJeune; she is the longtime girlfriend of NFL player Elijah Mitchell, the 5'10 running. back for the San Francisco 49ers, who previously played college football for the Louisiana Ragin' Cajuns at the University of Louisiana at Lafayette.
Elijah Mitchell Parents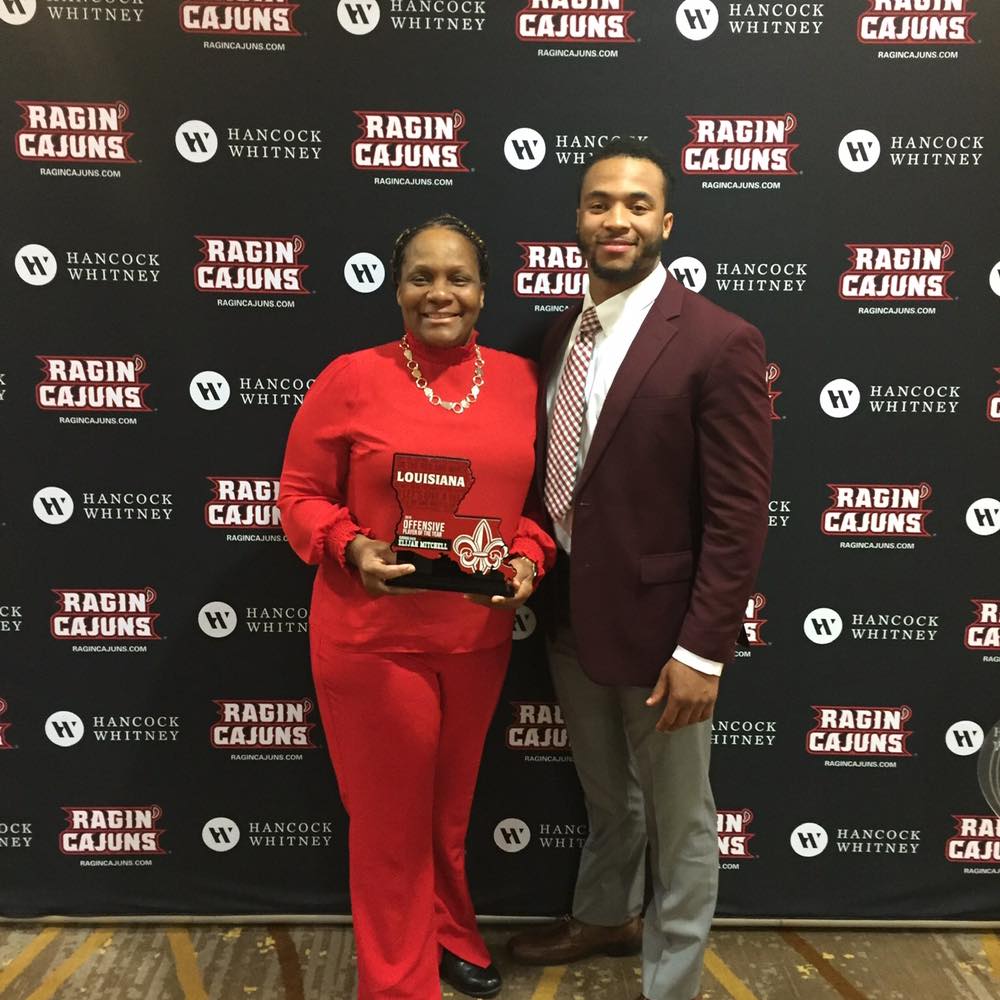 Elijah Mitchell was born on May 2, 1998, in Erath, Louisiana; he is one of five children born to Penny and Milton Mitchell. His mom, Penny born Penny Augustus on January 18, 1966, graduated from Patterson High School, Hicks High School, and Louisiana Tech College; she is a cosmetologist at Sportsclips.
Mr. Milton Mitchell, born on August 29, 1954, worked as a welder by commerce; he helped Elijah with his training by having a steel sled made so he could drag it across 50 yards of grass.
"I can't tell you how heavy that sled is. But it's heavy," Milton Mitchell recalled. "He always said, 'Dad, that's too much.' No it ain't. No it ain't."
Elijah Mitchell Brothers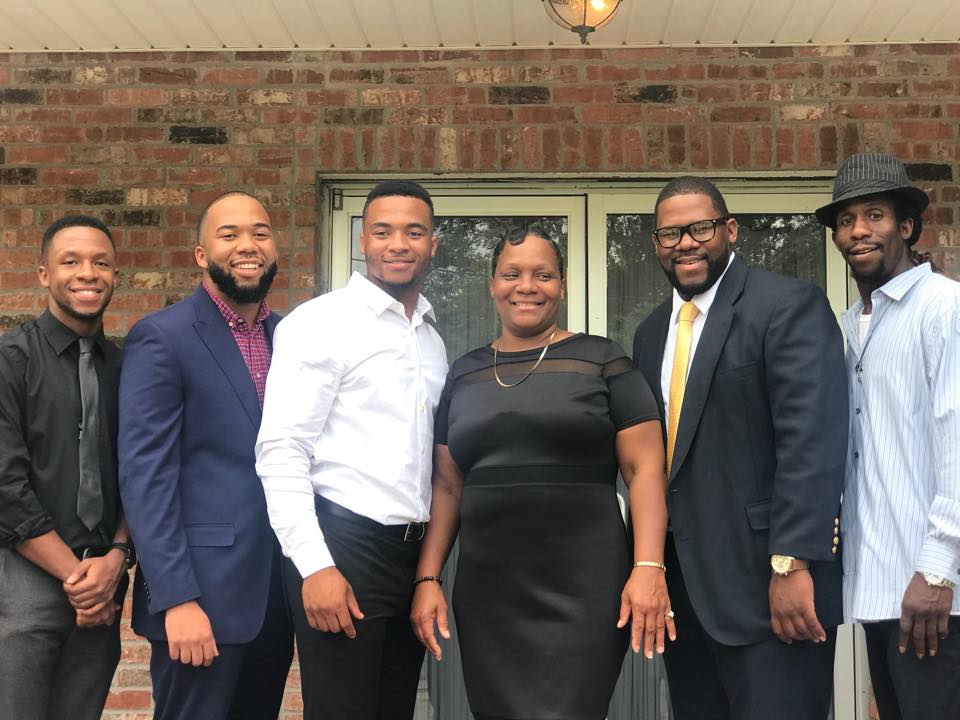 As noted, Mitchell has five siblings all brothers, Jeremiah Mitchel, Claude, Marquis, and Davonte Augustus.
Marquis Augustus
Marquis Augustus born on June 30, 1985, is the owner along with his partner Rochelle Richardson of  Kejun Aroma Scratch Kitchen, the Cajun restaurant in Killeen, Louisiana.
Claude Augustus
Claude Joseph Augustus attended Patterson High School and Morgan City High School; he later attended Louisiana Technical College and works as a barber.
Davonte Augustus
Davonte Augustus was born on July 2, 1993; a former track and basketball player in high school. He graduated in 2015, with a bachelor's degree in public relations from the University of Louisiana at Lafayette; Davonte is the owner of Rise Mentorship Group; before that he was an English, art, social studies, and reading teacher at Galena Park ISD.
Jeremiah Mitchell
Jeremiah Micheal Mitchell born on March 17, 1996, played basketball and football at Erath High School. Jeremiah graduated in 2017, with a bachelor's degree in business administration and management from South Louisiana Community College. He is a salesperson at D.R. Horton and a realtor at Keller Williams Realty, in Lafayette, Louisiana.
Elijah Mitchell College
Elijah Mitchell graduated from Erath High School before enrolling at the University of Louisiana at Lafayette.
In his freshman year, Elijah rushed for 257 yards and four touchdowns on 42 carries in five games. His sophomore year, he rushed for 985 yards and  13 touchdowns and caught 20 passes for 349 yards and three touchdowns in 13 games; he was also named into the Second Team All-Sun Belt Conference in 2018.
In his junior year, he rushed for 1,147 yards and 16 touchdowns in 14 games; he was named into the First Team All-Louisians and Second Team All-Sun Belt Conference.
Mitchell rushed for 878 yards and eight touchdowns in ten games, his senior year where he was also named into the 2020 Second Team All-Sun Belt Conference.
Elijah Mitchell 40
The headline for Elijah Mitchell's 40-yard dash read "Elijah Mitchell Runa a blazing 40-yard dash on Cajun Pro day." His official 40-yard dash time was 4:38 seconds.
"What I saw was a 4.38," Mitchell said. "It was between a 4.32, 4.38 – something like that, in that range."
Elijah Mitchell NFL
Elijah Mitchell was selected in the 6th round (194th overall) in the 2021 NFL draft by the San Francisco 49ers.
He signed his rookie contract on May 13, 2021.
He made his NFL debut on September 12, 2021, against the Detroit Lions.
Elijah Mitchell Injury
Elijah Mitchell suffered a concussion in Week 13 versus the Seattle Seahawks, he is also dealing with a knee that an MRI came out clean but showed irritation.
Elijah Mitchell Height Weight
Elijah Mitchell's height is 5'10 (1.78 m) and he weighs 91 kg (200 lb). Other measurements are his arm length 31 in.
Elijah Mitchell Contract
On May 13, 2021, Elijah Mitchell signed a four-year, $3,663,568 contract with San Francisco; the contract included a signing bonus of $183,568 and an annual salary of$915,892.
Elijah Mitchell Jersey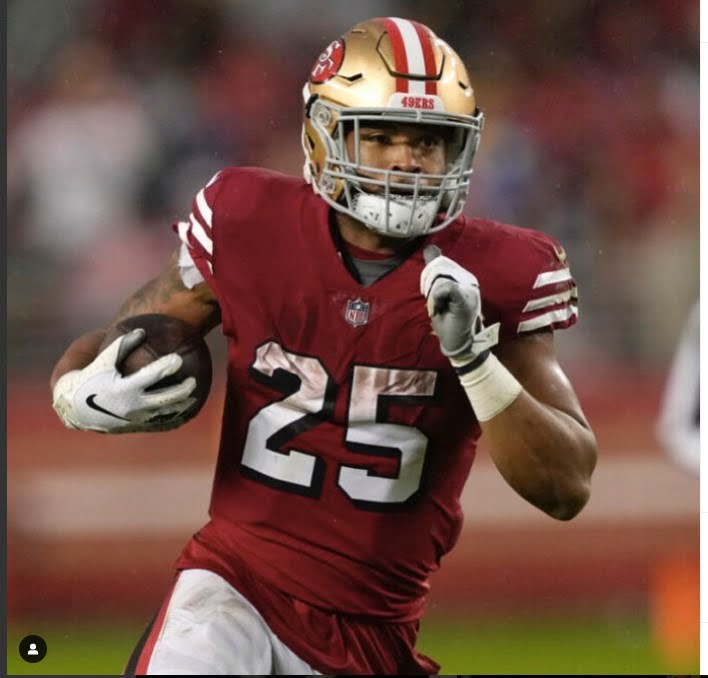 Elijah Mitchell's #25 jersey is available at the NFL shop for $119.00 and you can also find it at the SF Apparel Shop for $99.98
Elijah Mitchell Girlfriend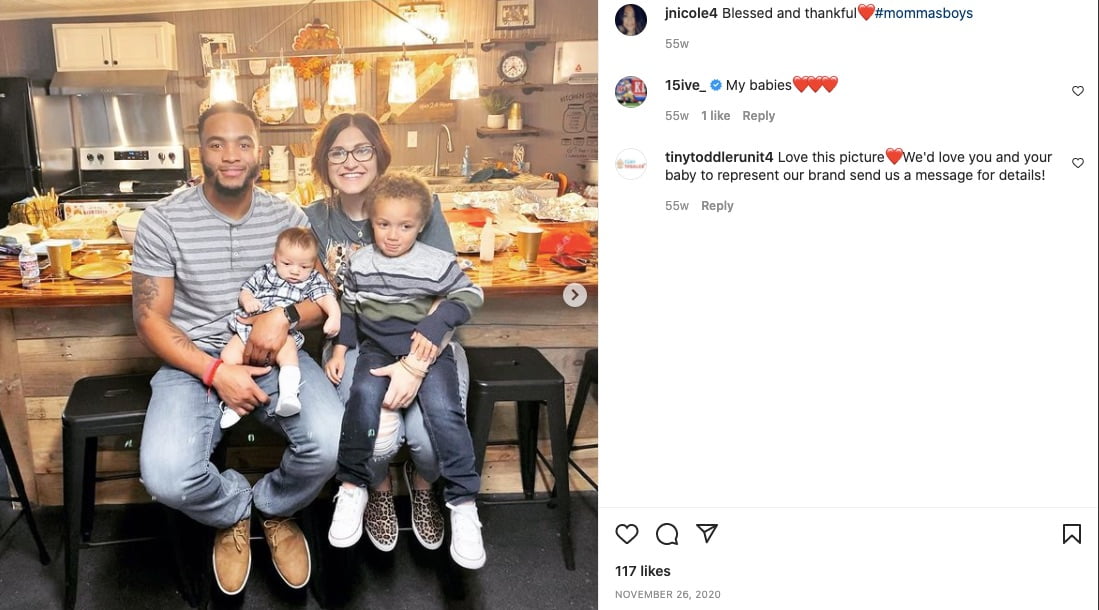 Elijah Mitchell's girlfriend Jasmine LeJeune is also his fiance and the momma of his two adorable sons, Emmerson and Elliott. Jasmine and Elijah got engaged on July 5, 2021.
Jasmine LeJeune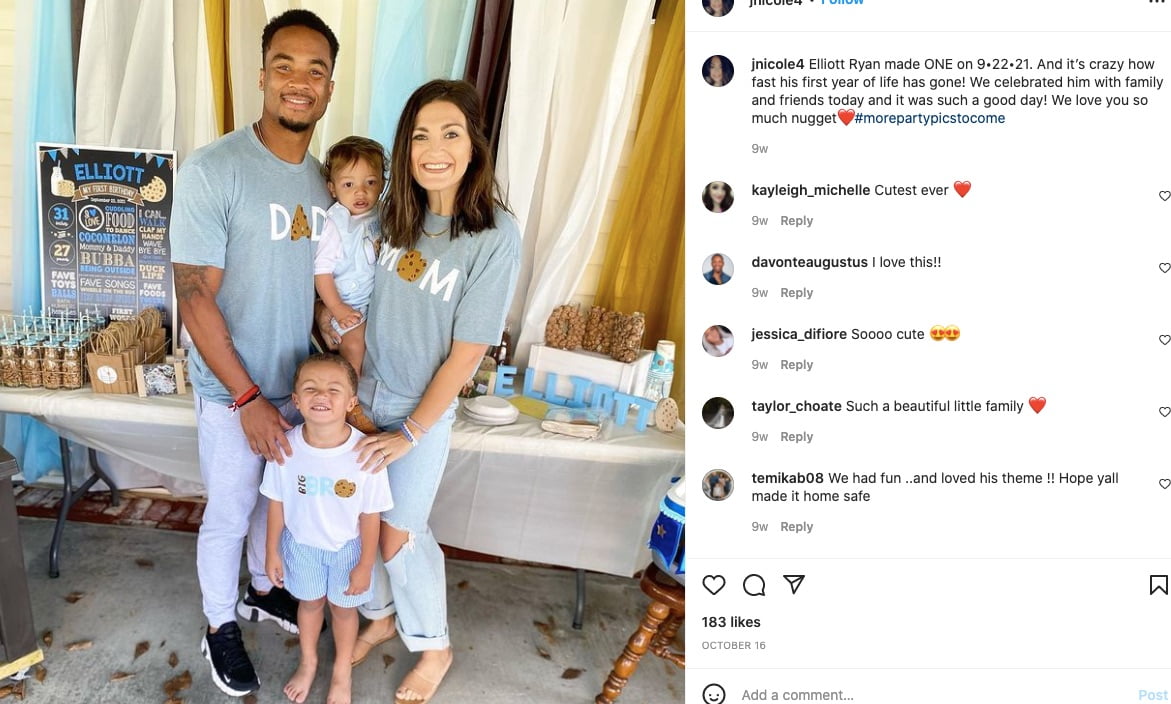 Jasmine Nicole LeJeune from Erath, Louisiana is one of the children born to Denny and Amanda LeJeune (nee. Buteau). Jasmine studied nursing at the University of Louisiana at Lafayette.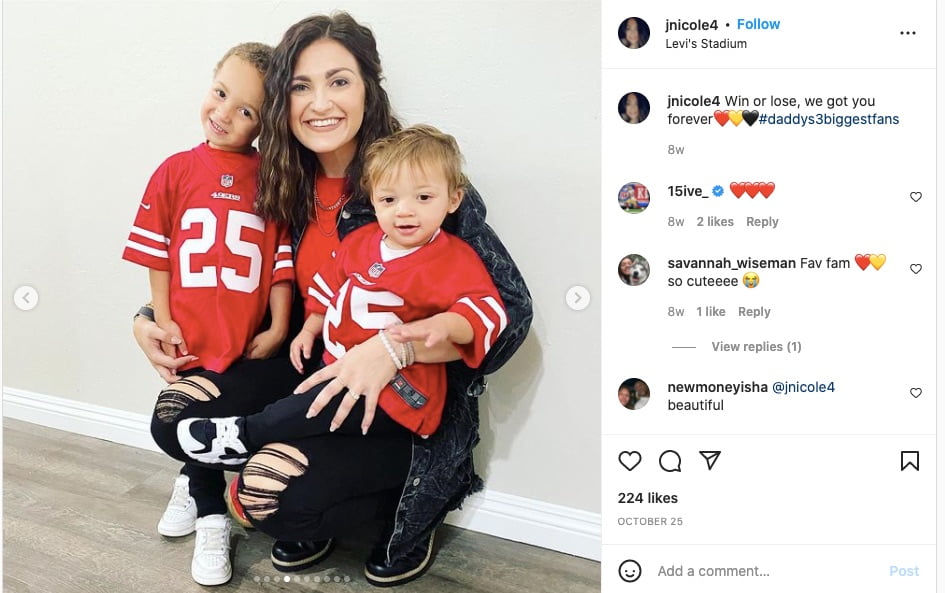 Jasmine and Elijah welcomed their first son Emerson Reid Mitchell on February 23, 2018, and to their second son, Elliott Ryan Mitchell on September 24, 2020.