Bridget Moton
Bridget Moton is the proud, supportive and loving wife of college basketball coach, LeVelle Moton. Her husband currently serves as the head basketball coach at North Carolina Central.
Bridget's hubby was born LeVelle DeShea Moton on June 16, 1974. The Massachusetts native is a 1992 graduate of Enloe High School in Raleigh, N.C., where he was named Cap5 Player of the Year as a senior.
He was a former player at North Carolina Central, having graduated in 1996.
Durign his senior year he was named CIAA Men's Basketball Player of the Year, becoming the first Eagle in the school's history to earn the honor.
Before becoming a coach he had a brief stint in 1996 with the Seattle Supersonics. Afterwards, Moton played professionally in Indonesia, Germany, Cyprus, and Israel.
He began coaching in 2001 at at West Millbrook Middle School and later Sanderson High.
He was named head coach at North Carolina Central in 2009. The former middle school basketball coach led the Eagles to the 2014 NCAA tournament after dominating the Mid-Eastern Athletic Conference.
In December of 2013, Moton received his Master's degree in Special Education with a focus on Learning Disabilities.
Aside from his professional achievements, LeVelle is also successful in his personal life, just ask his lovely wife, Bridget.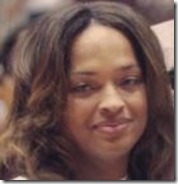 Bridget and her husband tied the knot in 2008 and since then have welcomed two children. Bridget Moton first gave birth to a a daughter, Brooke. The couple welcomed second child, son, LeVelle Jr. in 2013.
As you may now, the wife of the coach is always a supportive soul who stays at home to care for the children. Bridget isn't the exception. Back in 2014 she proved it when the couple's then one-year-old son had to be hospitalized due to second degree burns her suffered from accidentally spilling hot coffee on him.
The wife and mom, encouraged her hubby to go to his first NCAA tournament with the Eagles.
Aside from being a wife and mother of two, Bridget Moton is a manufacturing engineer at ABB her LinkedIn states.
Bridget and her family currently reside in Durham, North Carolina.