Jodi Les
Jodi Les is the proud wife of college basketball coach, Jim Les. Her husband serves as the head coach of the UC Davis Aggies men's basketball team.
Jodi's husband was born James Allen Les on August 18, 1963. The Illinois native, went on to attend Bradley University and was picked by the Atlanta Hawks in the third round of the 1986 NBA Draft.
The former point guard played with a number of teams including the Rochester Flyers, Chicago Express and the Utah Jazz before starting his coaching career in 1994. He played seven years in the NBA as a backup point guard, averaging 3.8 points and 2.9 assists per game while shooting 39.6 percent from behind the 3-point arc.
Les began his college career at Cleveland State, but transferred to Bradley led the Braves to a 60-27 (.690) record in his 87 games, consecutive trips to the postseason (1985 NIT and 1986 NCAA Tournament) and one of the greatest seasons in the history of both Bradley and Valley men's basketball.
He was named in 2014 and 2015 Big West Coach of the Year. Les was inducted into the Bradley Athletics Hall of Fame Feb. 7, 1998. He also has been inducted into the Illinois Basketball Coaches Association Hall of Fame, the Greater Peoria Sports Hall of Fame and the Chicagoland Sports Hall of Fame.
Since his arrival at UC Davis in 2011, the Aggies experienced their most successful season in the program's Division I era.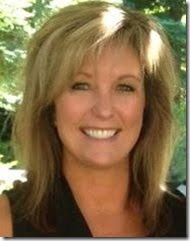 Born Jodi Martineau, she and her husband are the proud parents of three children; daughters Amber and Hannah Les; and son, Tyler Les.
The couples' son Tyler played for the UC Davis men's basketball team under his father since his sophomore season of 2011–12.
The wife and mother of three is a licensed Real Estate Broker. According to her LinkedIn, she is a Realtor at Windermere Granite Bay Realtors. She belongs to the MetroList Multiple Listing Service –which is the largest MLS in Northern California, with an inventory of thousands of homes for sale.
You can follow Jodi Les on Twitter here.