Brittany Arrieta lovely wife of MLB Pitcher Jake Arrieta
Meet the lovely Brittany Arrieta, she is the stunning wife of Jake Arrieta the MLB pitcher who currently plays for the Chicago Cubs. Would you wish to know more of Brittany Arrieta?
Brittany Arrieta's husband Jake was born in Missouri and grew up in Plano, Texas. Arrieta graduated from Plano East High School and Texas Christian University.
He was drafted by the Cincinnati Reds in the 31st round of the 2004 MLB Draft, however he decided to turn the Reds down and stick to college. Three years passed before Arrieta was drafted again, this time by the Baltimore Orioles who selected him in the 5th round of the 2007 MLB Draft.
Brittany's MLB stud made his MLB debut against the New YorkYankees on June 10, 2010. He was in Baltimore until July 2, 2013 when he and Pedro Strop were traded to the Chicago Cubs for Steve Clevenger and Scott Feldman.
Arrieta has been described as a versatile pitcher with the element of surprise, his five different pitches (change-up, curve ball, slider, fastball, cutter) made him lethal for his rivals.
He can be deadly in the field, but Brittany Arrieta knows Jake is the sweetest, most caring and loving man at home with her and their children.
Brittany and Jake Arrieta got married in 2009. They got engaged the year before. 29-year-old Brittany Arrieta was born Brittany Elizabeth Young in June, 1986.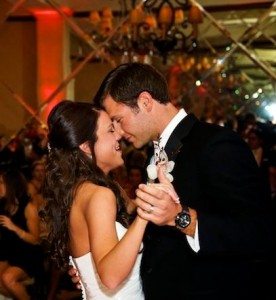 Brittany Arrieta who practiced gymnastics and dance as well as distance running back in college gave birth to their adorable son Cooper in 2011 and their beautiful daughter Palmer in 2013.
Follow Brittany Arrieta on Twitter here