Meet Janice Hoderman Dawkins loving wife of NBA star Darryl Dawkins
Janice Hoderman Dawkins is the fourth wife of former NBA center player Darryl Dawkins, the noted 6'11" player known as the Chocolate Thunder who passed away on August 27, 2015 at Lehigh High Hospital- Cedar Crest in Pennsylvania of a heart attack at aged 58. Besides his wife Janice, Darryl is also survived by his children Dara, Nicholas, Tabitha, and Alexis.
Darryl Dawkins born Darryl Ricardo Dawkins in Orlando, Florida became an outstanding basketball player at Maynard Evans High School, he was 18 when he was drafted by the Philadelphia 76ers (5th overall pick) in the 1st round of the 1975 NBA Draft; he played roughly 37 games his rookie year (2.4 points in 4.5 minutes per game), Hawkins was a key players the season after that and by the time he postseason ended and after averaging 7.3 points and 5.4 rebounds per contest everybody knew who he was and what he was capable of.
One thing Darryl Dawkins was well-acquainted of was dunking with such force the backboards shattered, his first backboard breaking dunk against the Kansas City Kings in November, 1979 was named the Chocolate Thunder Flying by Dawkins. He broke one more backboard against the Spurs before the NBA ruled backboard breaking as an offense.
Dawkins played with the Nets in 1982, had a short stint with the Utah Jazz and in 1987, that same year he signed with the Pistons, after a series of injuries and a severe injured back from a fall in the bathtub forced him into retirement from the NBA that is.
He continued playing after that, but he did it overseas with the Italian basketball team Auxilium Torino in late 1989, Olimpia Philips Milano in 1991 and Libertas Forli in 1992.
He came back to the US in 1994 when he joined the Harlem Globetrotters he played with them for just one year and by 1995 he joined the Sioux falls Skyforce of the CBA. He joined his last team the Winnipeg Cyclones (IBA) in 1999.
After he retired in 2000 Darryl Dawkings became head coach of the Newark Express team (ABA), Pennsylvania ValleyDawgs and the Winnipeg Cyclone. In August, 2009 Lehigh Carbon Community College introduced Dawkins as the new head coach of their men's basketball team.
Darryl Dawkins' first wife Penny is mother of his eldest daughter Dara (born with a hearing impairment), Dawkins was enjoying his first years at the NBA when they got married, but they had the marriage annulled.
Then came Kelly Barnes, they started dating in 1985 and got married in September, 1986. They split up after one year while Darryl was playing with the Utah Jazz. Kelly moved into her parents's house in Trenton, New Jersey. Her parents found her dead the morning of November 1st, 1987 along with a note and a empty bottle of Propacet. Her death was ruled a suicide from a drug overdose.
Dawkins was left devastated by Kelly's death, but then he met Robbin Thornton a former Nets Cheerleader who became his wife in 1988, they had no children and by 1998 they were divorced.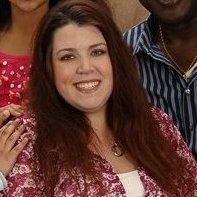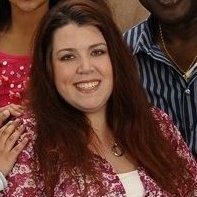 In April, 2000 at a trade show Darryl met 37-year-old Janice E. Hoderman of Catasauqua, Pennsylvania, at that time Janice was the single mother of her then four-year-old daughter Tabitha (born with Down Syndrome) Janice was still in high school when she gave birth to Tabitha who met Darryl only until Janice was sure her relationship with Darryl became serious. When the meeting finally happened Darryl and Tabitha became inseparable!
Janice Hoderman became Janice Dawkins on October 12, 2001, they had two more children Nicholas born in 2002 and daughter Alexis born in 2003.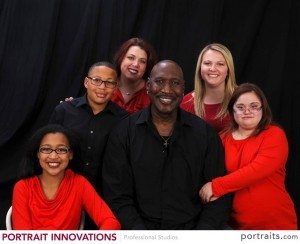 Janice Hoderman Dawkins born October 24, 1977, she graduated in 1998 from Lehigh Community College (associ., food and beverage). She has been an account representative at the Market Day since 2010, in 2008 she opened her business Sports Management in Allentown, Penn.
Follow Janice Hoderman Dawkins on Twitter here