Meet Cherry Louise Morton
Cherry Louise Morton is the wife of NFL legend Bart Starr. Her husband is a Hall-of-Fame quarterback, best known for leading the Green Bay Packers to six division championships, five NFL championships, and two Super Bowl titles.
Bart was Most Valuable Player for Super Bowl I and Super Bowl II, and NFL Most Valuable Player in 1966. He later coached the Packers for nine seasons, from 1975 to 1984.
In recent time her hubby has endured a string of health issues including a heart attack, 2 strokes and four seizures that doctors thought would kill him; thanks to a stem cells treatment and certainly the love and support of Cherry Louise Morton and rest of his family, the 81-year-old has made a significant recovery and is expected to return to Lambeau in November.
Cherry and Bart have been married for a whopping 61-years! They tied the knot in 1954 and haven't looked back! Cherry and Bart had two children together, sons: Bart Starr Jr. and Bret Michael Starr.
Cherry Louise Morton met Bart while attending high school, she recalls he was very shy and once he asked her if she would go out with him, the deal was sealed.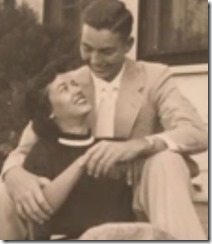 Cherry Louise Morton hubby was born Bryan Bartlett Starr in Montgomery, Alabama in 1934. The son of U.S. Air Force master sergeant Benjamin Bryan Starr and homemaker Lulu Inez Tucker, attended Baldwin Junior High in Montgomery, Alabama, while in Junior high he played wingback, as well as running back, blocker, and receiver. In Sidney Lanier High School he his coach, Bill Moseley, noted that Starr was not particularly talented for the game. His quiet personality was a factor in this.
In 1951, Starr began receiving special coaching from Vito "Babe" Parilli, an All-American quarterback at the University of Kentucky. Parilli taught Starr basic skills and encouraged him to feel confident in himself. Under Parilli's tutelage, Starr began dreaming of becoming a star player for coach Paul "Bear" Bryant at the University of Kentucky.
In January of 1956, the Packers chose Starr in the seventeenth round of the National Football League (NFL) draft. He was the 200th player chosen overall. Starr's most famous move occurred on December 31, 1967, in the final minutes of the 1967 NFL championship, against the Dallas Cowboys. This game, later famed as the "Ice Bowl" because it was played at fourteen degrees below zero with a wind chill of forty-nine below.
In 1988 the marriage suffered the terrible loss, their son Bret to a complication from his addiction to cocaine, he was 24. In 1973, Starr officially retired. He became a sports analyst for the CBS network. In 1975, Starr became head coach of the Packers, a position he held until 1984. In 1976 Starr was elected to the Alabama Sports Hall of Fame, and in 1977 he was inducted into the National Football Hall of Fame.
Cherry attended Auburn. They eloped in college, jumped in a borrowed car and got married by a justice of the peace in Columbus, Mississippi. According to Wikipedia, Cherry helped co-found facility designed to help at-risk and troubled boys throughout the state of Wisconsin.
Cherry has been with Bart for a total of 64-years counting their time as boyfriend and girlfriend; she has been there every step of the way for the NFL legend, most recently she witnessed her husband seizure and stayed with him by his hospital bedside holding his hand until he made his comeback.
They are grandparents of three granddaughters.