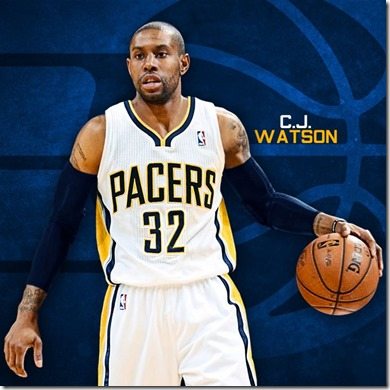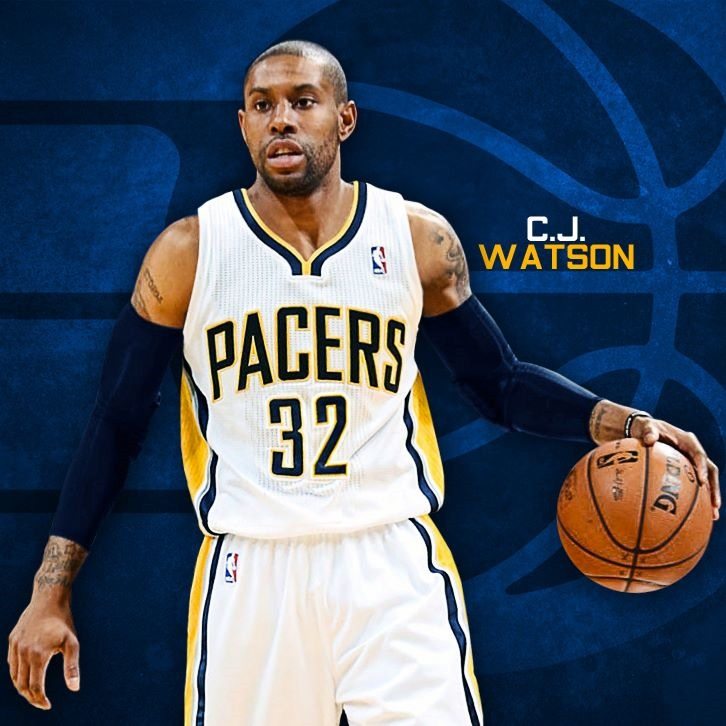 What do you think of 30-year-old Indiana Pacer's Point Guard C.J Watson game during the playoffs? Is he currently in a relationship? Is he dating a special lady? Or is he just focused on the game?
The Tennessee psychology major knows what hard work is, he finished his coursework in 2012 after putting in the time on every summer after starting his professional basketball career. He is super active on Twitter, has over 300k followers and is majorly involved in the Hoops For Hope program.
The son of Charles and Cathy Watson; has one brother, Kashif Watson –who played college basketball o–and ne sister, Vonyetta Brooks.
C.J who received his nickname from his father, received the nickname Quiet Storm from his sister; hence his social accounts @quietstorm_32.
C.J is also a proud daddy to little daughter Ayanna Watson, born Oct. 5, 2007. (pictured below)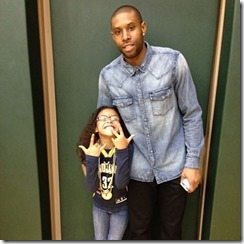 In 2010 he was linked to Floyd Mayweather's ex-girlfriend/baby mama, Josie Harris but Ayanna's mom is his once longtime girlfriend Danielle. We wondered who is the special lady on his mind these days, Ayanna seems to be occupying all of his free time, she is adorable! It seems she has him on the palm of her little hands, her dad often posts pictures of her to his accounts.
About his daughter he said during an interview,
"Yes, my daughter Ayanna is everything. I'm dedicated to giving her what I didn't have… without spoiling her!" "She's definitely outgoing and talks a lot and I love spending time with her."
Can you picture a four year old CJ, along with his little brother Kashif, at the neighborhood park each day with their dad, not just playing on the swings but learning about basketball, practicing their moves and loving every minute. That passion for the game steered Watson through his formative years and helped him grow up to become an in demand recruit who eventually signed with the University of Tennessee and later with the NBA, playing first for the Chicago Bulls, the Brooklyn Nets and currently the Indiana Pacers.
When asked what accomplishments make you proud? He said
Graduating from college, playing a game I love and giving back to the community."
.Along with his family, started the Quiet Storm Foundation where they "provide positive educational and recreational opportunities to youth, particularly those who are disadvantaged. It provides academic scholarships, educational incentives, books, field trips, clothing as well as after school programs. Quiet Storm has also sponsored Hoops for Hope, a community program held with youth in Las Vegas each year since its inception."
The well rounded number 32 for the Pacers is also known for his spiritualty, no clues or indication of any romantic activity on his social accounts though, but he seems to be ready for that next step; what do you think?
Follow him on Twitter here.