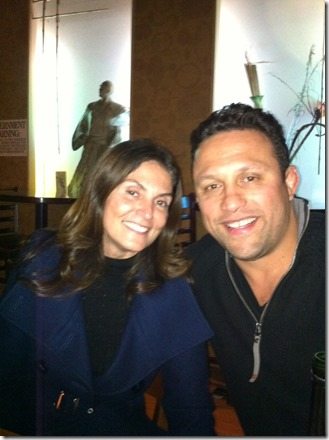 Meet Cristina Gracie, she is the wife of retired MMA legend Renzo Gracie. Earlier this week her hubby was arrested but in a statement he sent via text message to MMAFighting.com, he is calling the whole thing a "misunderstanding"
"Everything is a misunderstanding," Gracie said. "We always had a great relationship with that amazing club and all their employees.
"Soon everything will be clear."
The 47-year-old Gracie, his cousin Igor, former UFC fighter Andre Gusmao, WSOF fighter Gregor Gracie, and three others were arrested at 1:30 a.m. Monday morning following an altercation with a 1 OAK bouncer in the Meatpacking District of Manhattan. According to published reports, the bouncer, Craig Molesphini, 35, sustained an elbow injury in the fracas. FOXSports.com reported that Renzo was charged with misdemeanor assault with intent to cause injury.
The Brazilian was released early Tuesday morning on $10,000 bail. Cristina is probably not very happy with her husband right now, but here is some info we found about her.
Cristina and Gracie are residents of Holmdel Township in New Jersey, they married when he was 23-years-old. Both of their parents were actually close but they had never interacted that much. One day Cristina came to visit Renzo's cousin, who was staying at his house, he says it was "love at first sight"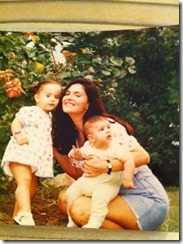 She is the proud mother of the couple's three children: two girls, 28-year-old Catarina, 20-year-old Cora and a son, 18-year-old Ruran. Her oldest, Catarina graduated from LIM College-The College for the Business of Fashion in Manhattan. But her younger son and  daughter both are interested in training in BJJ.
Cristina's husband started very early, training when he was 5 years old he showed no hesitation continuing family tradition in the martial arts; teaching at 17, and he opened his first school when he was 21; but he reveals during an interview he always liked New York, so he decided to open a school here. Renzo opened the first Gracie School on the East Coast, in Manhattan, when he was 28. Cristina seems to enjoy a low profile, which it might be a hard thing to do when you are married to one of the world's most famous and decorated Jiu-Jitsu fighters and teachers. The arrest of her husband certainly comes as a big shock for his fans.
What do you think really happened?