Calvin Booth's wife is the lovely Keisha Booth, the mother of his four children and a spectacular lady. Calvin Booth, as all of you know, is a former NBA player and current general manager for the Denver Nuggets.
Calvin Booth Education
6'11 Calvin Booth born Calvin Lawrence Booth on May 7, 1976, the son of Calvin and Gail Booth (he has one sister, Carolyn) in Reynoldsburg, Ohio, attended Groveport Madison in Ohio before committing to play basketball at Penn State University where he graduated with a bachelor of arts in 1998 and was named Big Ten Defensive Player of the Year for the 1997-98 season.
Calvin Booth Playing Career
After Penn State, Calvin Booth, a power forward, was selected with the 35th overall selection in the second round of the 1999 NBA draft by the Washington Wizards. After eight seasons in the NBA, Booth averaged 3.5 points, 2.9 rebounds, and 1.03 blocks in 12.9 minutes per game… Shooting 45.3% from the floor and 75.3% from the line while averaging 3.85 blocks per 48 minutes played in 327 games (83 starts).
In 2001, Calvin played with the Dallas Mavericks
Signed with the Seattle SuperSonics in 2001.
Returned to Dallas in 2004.
Joined the Milwaukee Bucks in 2005.
From 2005 to 2007, Booth played for the Washington Wizards.
Played with the Philadelphia 76ers during the 2007-08 season,
Joined the Minnesota Timberwolves in 2008.
Spent the 2009 and his final season in the NBA playing with the Sacramento Kings.
Calvin Booth NBA Executive
After his retirement, Calvin Booth expressed his desire to pursue a career as a coach or basketball operations. His first basketball executive gig came as a scout for the New Orleans Pelicans during the 2012-13 season.
In 2014, served as director of player personnel for the Minnesota Timberwolves. He was named assistant general manager of the Denver Nuggets on August 16, 2017, and was named general manager of the Nuggets on July 7, 2020.
"Calvin is one of the brightest basketball minds in our league," said Connelly. We are very fortunate to have him as part of our organization and are extremely excited for his new role."
"Booth, 44, is in his third season with the Nuggets after being hired as Assistant General Manager in the summer of 2017. Since arriving in Denver, Booth has played an integral part in the scouting and drafting of Monte Morris, Michael Porter Jr., Bol Bol and Vlatko Cancar. The Nuggets saw improved records in each of Booth's first two seasons, including a trip to the Western Conference Semi-Finals last season." NBA.com Reported.
Calvin Booth Wife
Calvin Booth and his wife Keisha Booth have been happily married for over two decades. They have four children together, daughters Carter and Camble and sona Carey and Clark Booth.
Keisha Booth
Keisha Booth was born Keisha Carey on August 09, 1976. Keisha Booth is a partner and executive search recruiter at Select Diversity Recruiting in Denver, Colorado. Before that, she was a talent acquisition recruiter at Babcock & Wilcox from 2017 to 2019 and a global talent acquisition recruiter and sourcing specialist at B. Ave GmbH.
Her 6'7 daughter Carter Booth, plays middle blocker for the Gopher's Volleyball team at the University of Minnesota; before that, Carter Booth played college volleyball for the Wisconsin Badgers and Cherry Creek High School.
"Minnesota was the only school that felt truly right for me. The coaching staff, the campus, the location – all of it makes Minnesota feel like home."
Her other daughter Camble Booth also a volleyball player at Colerado Junior Volleyball.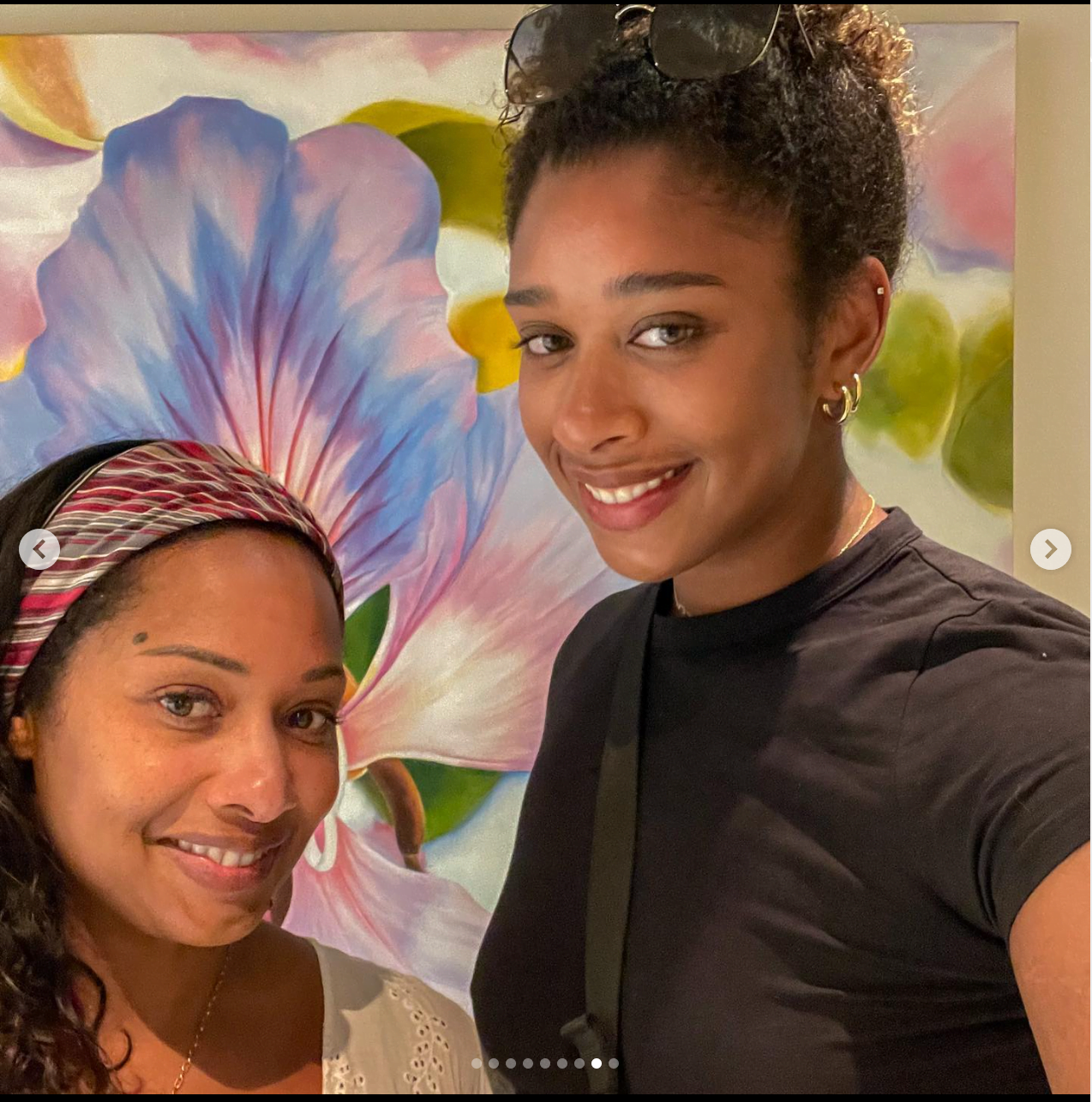 6'10 Carey Booth, a senior power forward at Brewster Academy, committed to Notre Dame basketball on May 6, 2023; carry Booth chose Notre Dame over offers from Colorado State, Florida, and Arizona State.