Michael Malone Wife
Meet Jocelyn Malone; she is the pretty wife of NBA coach Michael Malone, head coach of the Denver Nuggets and former head coach for the Sacramento Kings.
Michael Malone also served as an assistant coach for the Golden State Warriors, Cleveland Cavaliers, and New York Knicks; before the NBA, coach Malone was an assistant for the Manhattan Jaspers at Manhattan College, Providence Friars at Providence College, Oakland Golden Grizzlies at Oakland University. Michael Malone started his coaching career as an assistant coach of the Friends School of Baltimore basketball team in Baltimore, Maryland.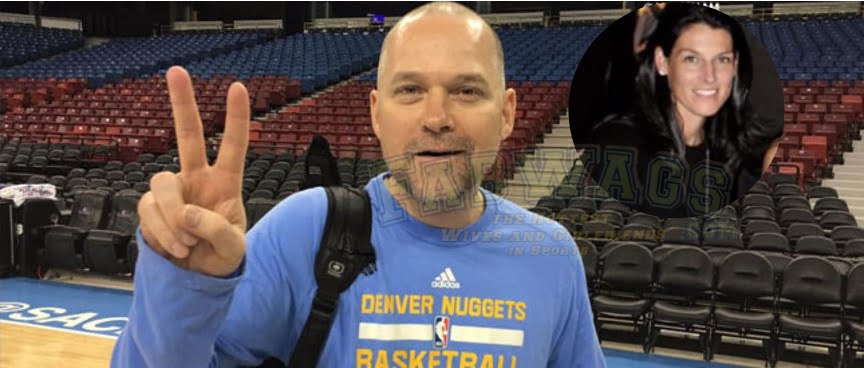 Michael Malone Parents
Coach Michael Malone, was born on September 15, 1971, in Queens, New York; he is the son of Maureeen and former basketball coach Brendan Malone.
In addition to coach Mike Malone, Brendan and Maureen Malone are the proud parents to their children, Kevin, Brendan, Shannon, Cara, and Kelly Malone.
Coach Brendan Malone graduated from Iona College and then earned a Master's Degree in Physical Education from New York University. He started his coaching career at Power Memorial Academy in 1967. He served as an assistant coach at Fordham, Yale, and Syracuse before becoming head coach at Rhode Island.
In 1986, was an assistant for the New York Knicks, and two years later joined the Detroit Pistons and Toronto Raptors during the 1995-96 season. From 1996 until his retirement in 2016, Brendan Malone worked with the Indiana Pacers, Cleveland Cavaliers, Orlando Magic, and the Sacramento Kings under his son Michael, the head coach for the Kings at the time.
Michael Malone College Education
Coach Malone graduated from Seton Hall Preparatory Schoo, Worcester Academy and received his degree in history in 1994 from Loyola University Maryland, where he also played guard with the Loyola Greyhounds Men's basketball team from 1989 to 1993.
Michael Malone Coaching Career
Coach Mike Malone started his coaching career in 1993, as the assistant coach at Friends School of Baltimore. Later on, joined Oakland Golden Grizzlies at the University of Oakland, Providence in 1995 (Read Providence Basketball coach Ed Cooley's Story) and the Manhattan Jaspers in 1999.
Finally landed his first NBA job as an assistant coach for the New York Knicks and for the Cavaliers in 2005. Became an assistant coach for the Charlotte Hornets in 2010 and subsequently worked with the Golden State Warriors in 2011.
His first head coaching gig eventually came in 2013 when he joined the Sacramento Kings. The Denver Nuggets announced they hired Michael Maonbe as their new head coach on June 15, 2015.
Michael Malone Contract and Salary
On March 23, 2022, Coach Michael Malone agreed to a two-year contract extension with the Denver Nuggets. It has been reported Michael Malone earns an annual salary of $2 million.
"This extension is well deserved for Coach Malone and one we are very excited to announce," stated Nuggets Governor E. Stanley Kroenke. "You can easily point to the on-court success that Michael has brought and the improvements the team has made each year under his watch, and you can also point to the selfless, hard-working culture that has developed and grown during his tenure."

"We look forward to Coach Malone continuing on the sidelines as we all work toward our goal of bringing an NBA Championship to the city of Denver."
Michael Malone Net Worth
According to Celebrity Net Worth, coach Michael Malone has a net worth estimated at $8 million.
Jocelyn Malone
Coach Malone's lovely wife Jocelyn, was born Jocelyn Anne Cole on May 21, 1974, in Canterbury, New Hampshire; she is the daughter of Robert and Sally Cole.
6'0 Jocelyn Malone graduated from Belmont High School and later played volleyball at Providence College, graduating in 1996; Jocelyn and Michael Malone tied the knot in 1998. Nowadays, Jocelyn, a former school teacher, and her famous husband are proud parents to two beautiful girls, Caitlin and Bridget.
5'11 Caitlin Malone, graduated in May 2023, from Mountain Vista High School in Highlands , Ranch, Colorado, where she also played volleyball (outside hitter) at Elevation Volleyball Club 17 Peak.
Read: Michael Porter Jr.'s Mother Lisa Porter